Nexo To Launch New Services, Eyes Decentralization As It Aims To Become A Bank
Disclosure: Crypto is a high-risk asset class. This article is provided for informational purposes and does not constitute investment advice. By using this website, you agree to our terms and conditions. We may utilise affiliate links within our content, and receive commission.
By the end of this year, major crypto lender Nexo (NEXO) aims to launch an internal exchange, while they're also working on prime brokerage and commercial banking capabilities as the company aims to become "a full-fledged bank," Antoni Trenchev, Co-Founder and Managing Partner of Nexo, told Cryptonews.com.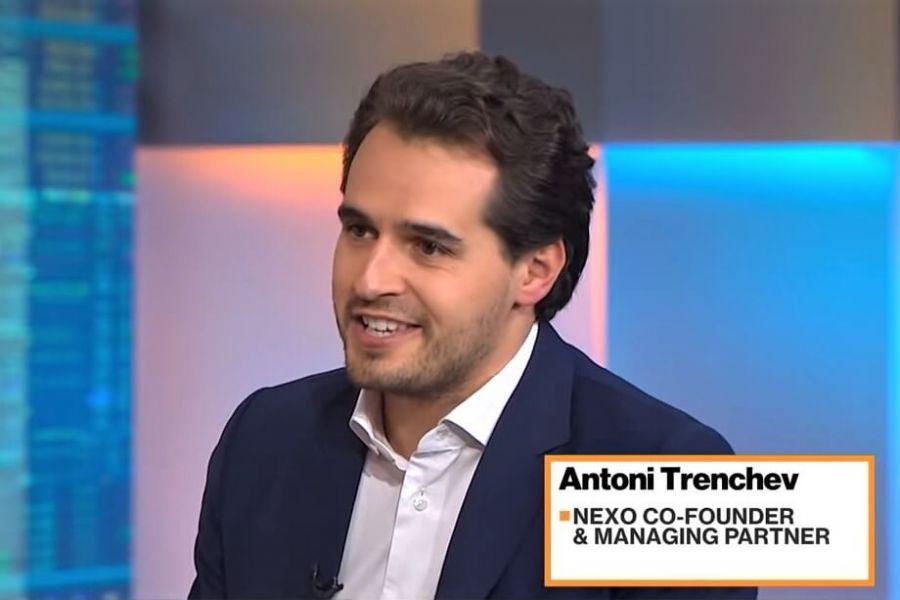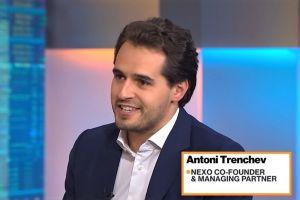 The internal exchange will enable users to exchange between different asset classes from their Nexo wallet, as well as to change the collateral, he said.
Another business direction is the Nexo Mastercard card, which is limited to Europe at the moment, but which the lender wants to make available in the States and Asia as well.
"This will be a very huge boost for the entire company," said Trenchev.
Instead of selling crypto for fiat, the card allows taking a loan against your crypto in real-time: "So you get to keep your crypto and you get your latte at Starbucks."
The company has crossed the 1 million threshold of registered users, he added, with tens of thousands of people interacting with the platform on a daily basis. And though he couldn't share the exact numbers, about "half of the people are earning on fiat currencies and half of the people are earning on their crypto," the co-founder said, adding that the company has processed more than USD 3bn for their users across more than 200 jurisdictions.
The two most popular products so far have been crypto-backed loans with which the company started, and the Earn Interest product. "You can stack whatever asset you have, and you can earn interest on it," Trenchev said, including crypto and Pax Gold (PAXG), a token backed by gold. The company saw "a huge demand immediately" for it, and the product "has been phenomenally popular."
Litecoin, decentralization, and the US
Also, Nexo has had a long-standing relationship with Litecoin (LTC) and its founder Charlie Lee, Trenchev said, with "the crowning moment" of their partnership being giving credit lines against LTC in late September. "And what we saw is a spike in deposits of litecoin. I think it went up to something like 40% the week after announcing it, so these were tangible results out of this partnership," he said.
Meanwhile, the company is also "exploring a number of different decentralized products and services to be launched in the future."
"But right now, we are focused on generating the highest possible yield for our clients and investors in a manner that we are fairly certain is very safe for them," Trenchev said, adding that decentralization of their services is coming, "as soon as there are sustainable solutions" that will enable safety.
As for a geographical expansion, Nexo is looking to expand in the US with a San Francisco office. But this has been put on hold due to the COVID-19 pandemic.
Moreover, according to the co-founder, the Nexo token itself would most likely be classified as a security in the United States, which prevents the company from offering certain services to the US citizens. "But still, this is like a single percentage of our overall portfolio of products that we cannot serve to the US. So I don't think we have any big regulatory challenges," he said.
At the time of writing (15:26 UTC), NEXO, ranked 91st by market capitalization on Coinpaprika.com, trades at USD 0.21 and is up by 5% in a day and 28% in a week. The price also rallied by 45% in a month and 90% in a year.
NEXO price chart: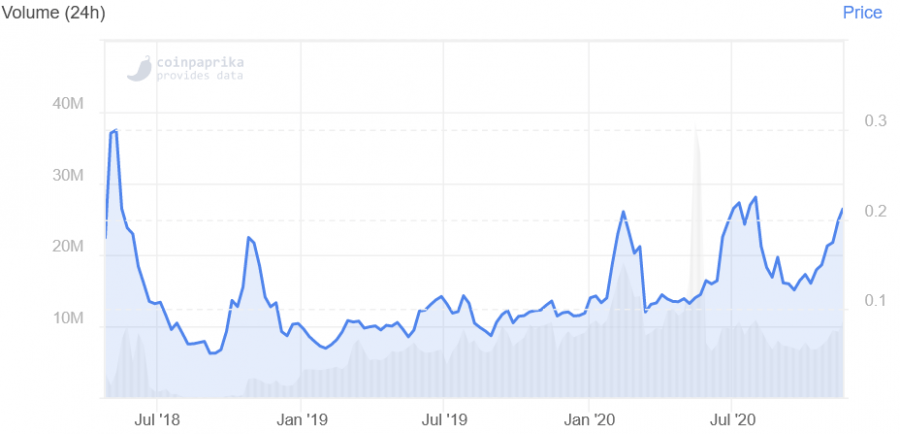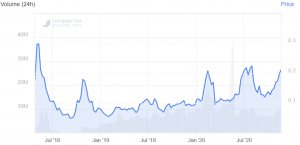 The company is going to lock up some of the tokens that have vested for at least another year, as the team wants to prove they "believe in its token and its long term, positive outlook." So, as a team, they haven't sold any tokens and are not looking to sell any amount of tokens, the co-founder said.
The lender has also initiated Nexonomics, which Trenchev describes as "an overhaul of the way the Nexo token is functioning." As a part of this overhaul, the company is working on regular announcements of features that add on to the utility of the token, such as the introduction of Earn in NEXO, with rates up to 12% APY (annual percentage yield).
"Sooner rather than later we will be like a full-fledged bank, in a traditional sense of the word," Trenchev concluded.
___
Learn more:
Watch Decentralized Insurance As Another Emerging DeFi Trend
Bitpanda Eyes New Markets, Assets as Regulators Move 'Into The Right Direction'
Norwegian Block Exchange To Tokenize Krone Before Going Global
It Pays to Play the Long Game in Crypto – and Here's the Proof
---