Bitpanda Eyes New Markets, Assets as Regulators Move 'Into The Right Direction'
The recent crypto-related regulations are beneficial for both the industry and the end-user, as they not only bring more trust leading to more adoption, but are also harmonizing the crypto frameworks across Europe, Lukas Enzersdorfer-Konrad, Chief Operating Officer (COO) at Vienna-based digital investment platform Bitpanda, told Cryptonews.com as the company aims to expand into new markets and offer more traditional assets to trade.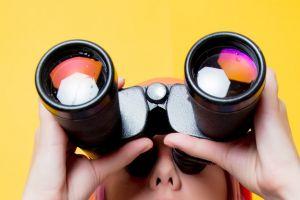 The regulatory space for bitcoin (BTC) and other cryptoassets was challenging in the last couple of years "because there was simply none," according to him. However, collaboration with the Austrian regulatory bodies and with European regulators has increased trust in the company, the COO said.
Having a close relationship with the regulators enabled them to notice what Enzersdorfer-Konrad described as "a very positive thing" - that "all European regulators are moving into the direction of not just saying, 'okay, we need to regulate [crypto], but how to make it regulated in a way where it makes sense'."
As an example, the COO gave the recently much-discussed draft legislation, the Markets in Crypto-Assets (MiCA) regulatory framework, per which the European Commission, the executive branch of the European Union, would treat crypto as it does other financial instruments. This is a positive development as it "really gives more security and more maturity to the whole market to enable traditional players to also understand it and handle it; and on the other side, [gives] more security to the end consumers," Enzersdorfer-Konrad argued.
For Bitpanda, short-term, regulatory hurdles are "moving in a not yet harmonized regulatory environment throughout Europe," where there are different regulatory frameworks in different countries, or they are not yet defined, or there is none. Therefore, another benefit of MiCa is an effort to harmonize these frameworks, said Enzersdorfer-Konrad.
Regulators are stepping away from their fear of crypto, or strictly worrying about crime and money laundering, and towards synchronizing the regulations among European countries.
"So from our perspective, it goes into the right direction and it will be handled on a European level, at least [from] what we currently see on the market," said the COO.
New markets, new assets
Speaking of the interest crypto has been seeing, Enzersdorfer-Konrad noted that there was quite a change among Bitpanda users, particularly compared to the time before 2017. While it used to be mostly young, tech-savvy, crypto enthusiasts investing in crypto, now, older and less tech-savvy people are getting interested in this new asset class. Moreover, the traditional financial services industry is "waking up" in Europe and "step by step […] mov[ing] into the area."
He said that the company is "highly profitable" and also on track to double its revenue compared to 2019. The COO declined to specify.
They also recently launched their crypto index, offering three indices. The most popular option so far, he said, has been the top 25 coins by market capitalization and liquidity index.
Going forward, Bitpanda is focusing on two goals:
bringing the core product, the investment platform for crypto, to all European countries, be they in the EU or not, as well as beyond Europe (as they did to Turkey recently);
expanding to more traditional asset classes.
As reported in September, the company has secured a USD 52m investment to support its expansion in the old continent.
Bitpanda already offers users an option to trade and swap precious metals, specifically gold, silver, palladium, and platinum, as they do cryptocurrencies and digital assets. Each token represents a certain amount of these metals, meaning they are backed by their physical counterparts that are insured and stored in a vault in Switzerland. According to Bitpanda, "from a retail investor perspective, you want to have exposure to an interesting asset class like crypto, but you also want to have exposure to, for example, gold, especially in times of the coronavirus," while buying the latter "needs to be as easy as bitcoin is" and well as much cheaper than it is in the traditional industry.
The company also operates Bitpanda Pro, a crypto exchange focused on professionals and institutions. At the time of writing, the 24-hour trading volume on this platform surpassed USD 6m.
Trading volume on Bitpanda Pro: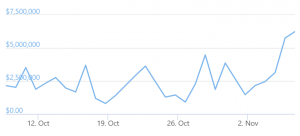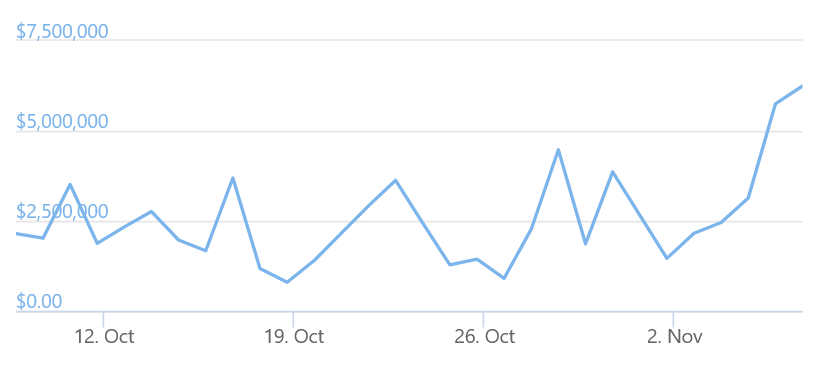 Also, as recently announced, Pantos, the multi-blockchain token system developed by Bitpanda in collaboration with the Technical University of Vienna to enable token projects to be independent of a specific blockchain, will be used in a partnership with the Raiffeisen Bank International (RBI) to implement it on RBI Coin, a digital cash solution for interbank and intercompany payments. "Some future research partnerships with other universities are coming up within the next year," said Enzersdorfer-Konrad.
Bitpanda offers its users the Bitpanda Ecosystem Token (BEST). It trades at USD 0.104 (15:22 UTC) and is up by 2.4% in a day. The price is also up by 8% in a month and 58% in a year, per Coingecko data.
___
Learn more:
Global Regulation Will Help Crypto Go Mainstream - Former Regulator
UK-based Crypto Firms At 'Loaded Gun' Point as Brexit Deadline Looms
(This article was updated on November 09: Lukas Enzersdorfer-Konrad is only Chief Operating Officer).
---