Million Risky Bitcoins, 48 Pro-tax Fighters, 1 Exec Kidnapping and 20 Crypto Jokes
Disclosure: Crypto is a high-risk asset class. This article is provided for informational purposes and does not constitute investment advice. By using this website, you agree to our terms and conditions. We may utilise affiliate links within our content, and receive commission.
This week in crypto: Bitcoin wallets created before 2016 may be vulnerable with billions of dollars currently at risk, crypto veteran expected bitcoin to maintain bullish momentum and drive the price towards $40,000 by year-end, JPMorgan expected JPM Coin to hit $10 billion in daily transactions in the coming year, Reddit's MOON coin price soared 160% as the community took steps towards decentralization, and Celsius transferred over $10 million worth of ETH to an exchange after a judge approved the bankruptcy plan.
Then, the Polygon network recorded robust user activity amid broader crypto market weakness in Q3, Tether aimed to invest half a billion dollars in mining ventures over the next six months to become a top miner, Coinbase launched the futures support for Solana and Avalanche altcoins, and traders in Asia, especially in South Korea, emerged as key drivers behind the crypto market rally over the past two months.
As that was happening, Ledger and FVCKRENDER joined hands to launch a limited-edition bundle, Binance Holdings and Gulf Energy Development partnered to launch a crypto exchange in Thailand early next year, and Disney started working with Dapper Labs to launch a "digital pin" NFT platform.
Speaking of entertainment and NFTs, gaming giant Ubisoft said it would hold a free Ethereum NFT mint for its upcoming game Champions Tactics, major DEX PancakeSwap launched its Gaming Marketplace, and popular gaming keys distributor G2A launched a marketplace for NFTs linked to Web3 games.
Meanwhile, the National Bank of Kazakhstan initiated a pilot phase for its CBDC, Russian banks were reportedly "fighting back" against the digital ruble, and Bank of America said the US is working on a digital dollar but is unlikely to launch one anytime soon, while the Philippines government was set to raise $180 million through a sale of tokenized treasury bonds.
In the taxland, forty-eight countries committed to a new transparency standard starting in 2027 to fight crypto-related tax evasion, Turkey's new crypto regulations were expected to arrive in 2024 with a focus on taxation and licensing, the Australian Taxation Office introduced capital gains tax for wrapped tokens, and a group of US lawmakers wrote to the Treasury Department seeking amendment on the proposed crypto tax rules.
Also, the US NYDFS released guidance that regulates the listing and delisting of cryptocurrencies, and South Korea's Democratic Party mandated crypto holdings disclosure for the candidates in the upcoming elections.
In what-the-sat news, executives from a client company of Binance were kidnapped and lured into a massive $12.5 million crypto robbery, and a hacking group allegedly stole sensitive data of 70,000 customers from the bankrupt Bitcoin ATM firm Coin Cloud.
In the meantime, whitehat hackers earned a $300,000 Chainlink bounty for responsibly disclosing critical VRF vulnerability, SlowMist issued a warning about a wave of crypto thefts orchestrated by fake journalists, a new phishing scam in China used a fake Skype video app to target crypto users, and a designer of Mutant Ape Planet NFTs pled guilty to conspiring to commit wire fraud.
And now that we've been thoroughly newsed, let's get joked.
____
Gooood morning, all!
— Devchart 👨🏻‍💻 (@devchart) November 11, 2023
__
Ready to jump in?
gm dip buyerspic.twitter.com/48UXEiwN44

— xamanap (@xamanap) November 14, 2023
__
It's been 84 crypto years.
Me waking up to Bitcoin pumping pic.twitter.com/4w8T1oPvVs

— WhalePanda (@WhalePanda) October 24, 2023
__
It is all perfectly realistic, reasonable, and logical.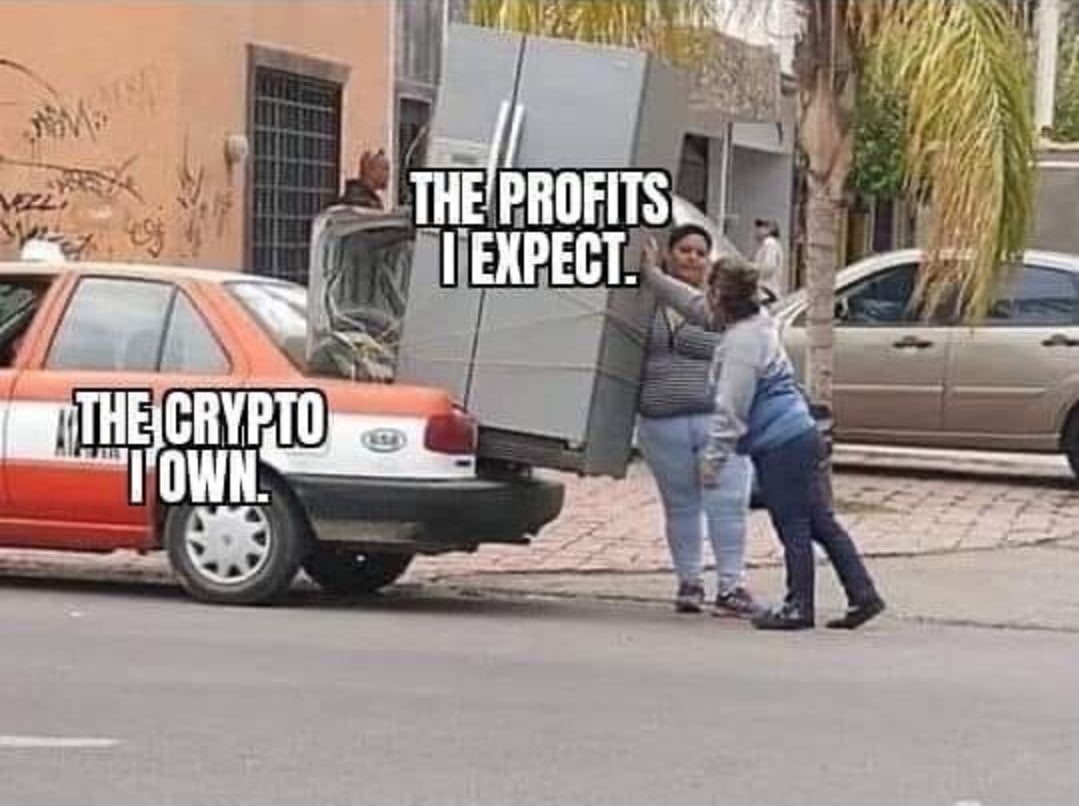 __
At least he's consistent.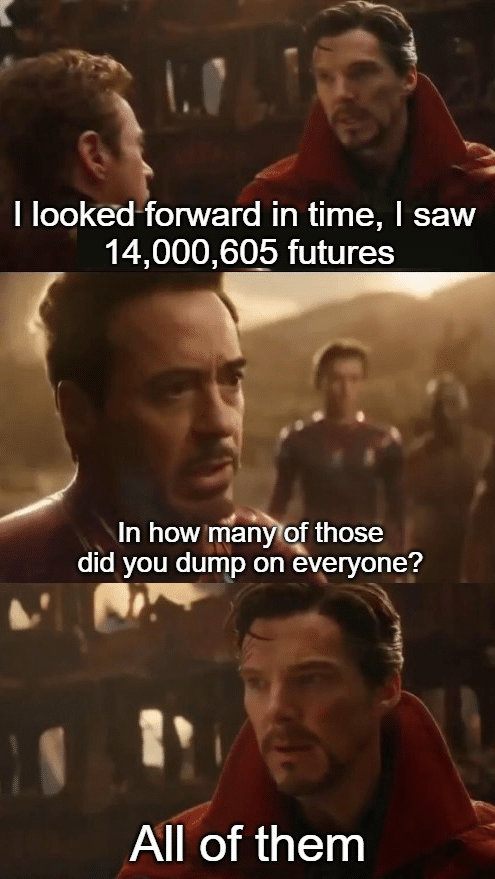 __
Yeah, nothing to see here. Carry on.
It's probably nothing pic.twitter.com/l4MFTJ3G1J

— Halving Party 2024 (@HalvingPartyMF) November 13, 2023
__
Aaand discuss.
In hindsight, the victor was obvious. pic.twitter.com/dnngpyiUF7

— Autism Capital 🧩 (@AutismCapital) November 14, 2023
__
BlackRock. Right?
— @intern (@intern) November 9, 2023
__
Or wolf turds.
within you there are two wolves pic.twitter.com/9umMUU82J3

— foobar (@0xfoobar) November 3, 2023
__
…
trading crypto https://t.co/uQ0AW6I1Ck

— smilinglllama (@smilinglllama) November 14, 2023
__
Speaking of trading.
Teaching my daughter what trading crypto feels like pic.twitter.com/KYQQFw4L5K

— The Wolf Of All Streets (@scottmelker) November 15, 2023
__
Crypto age catches up with us all.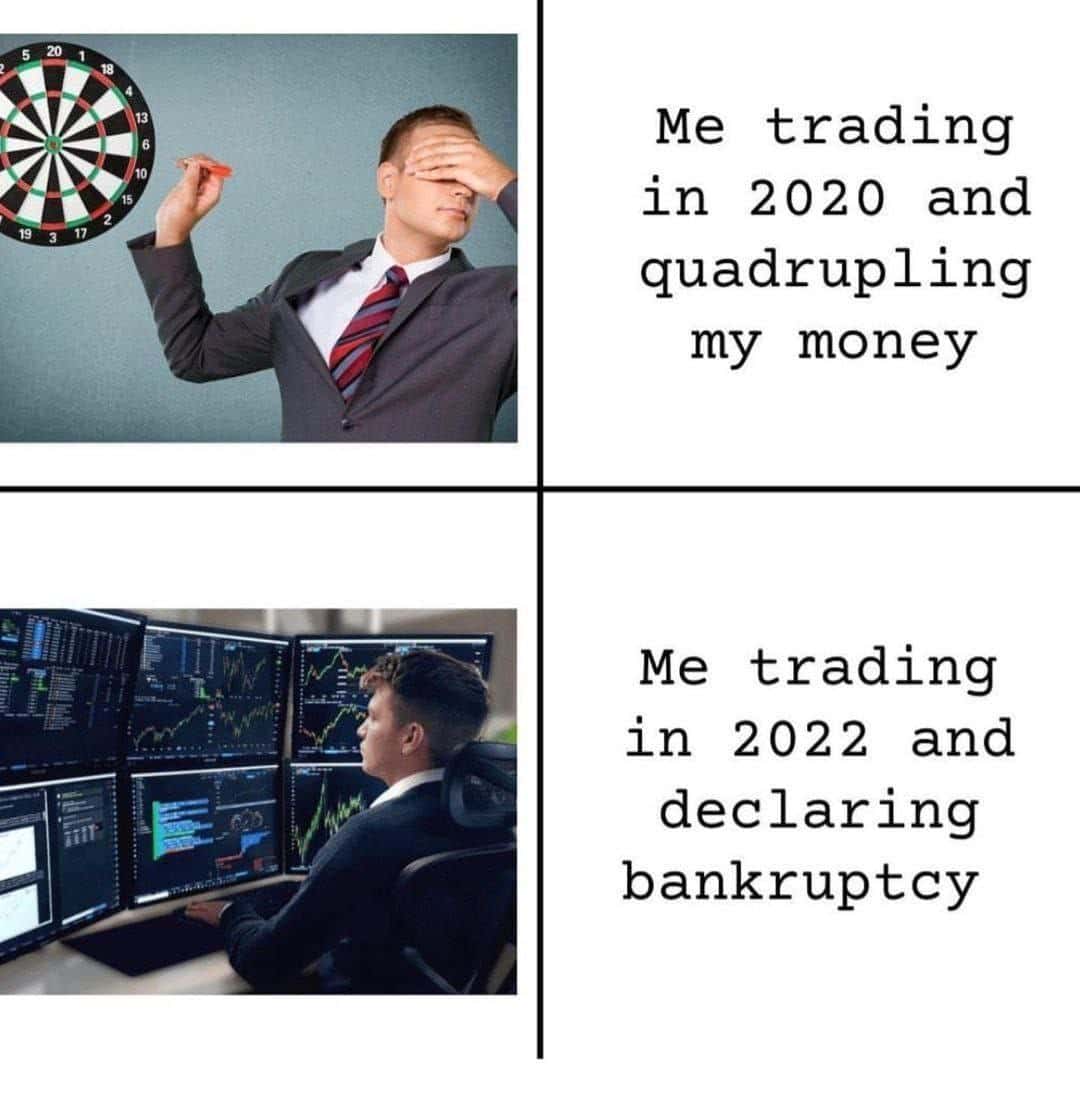 __
Give in to the FOMO side.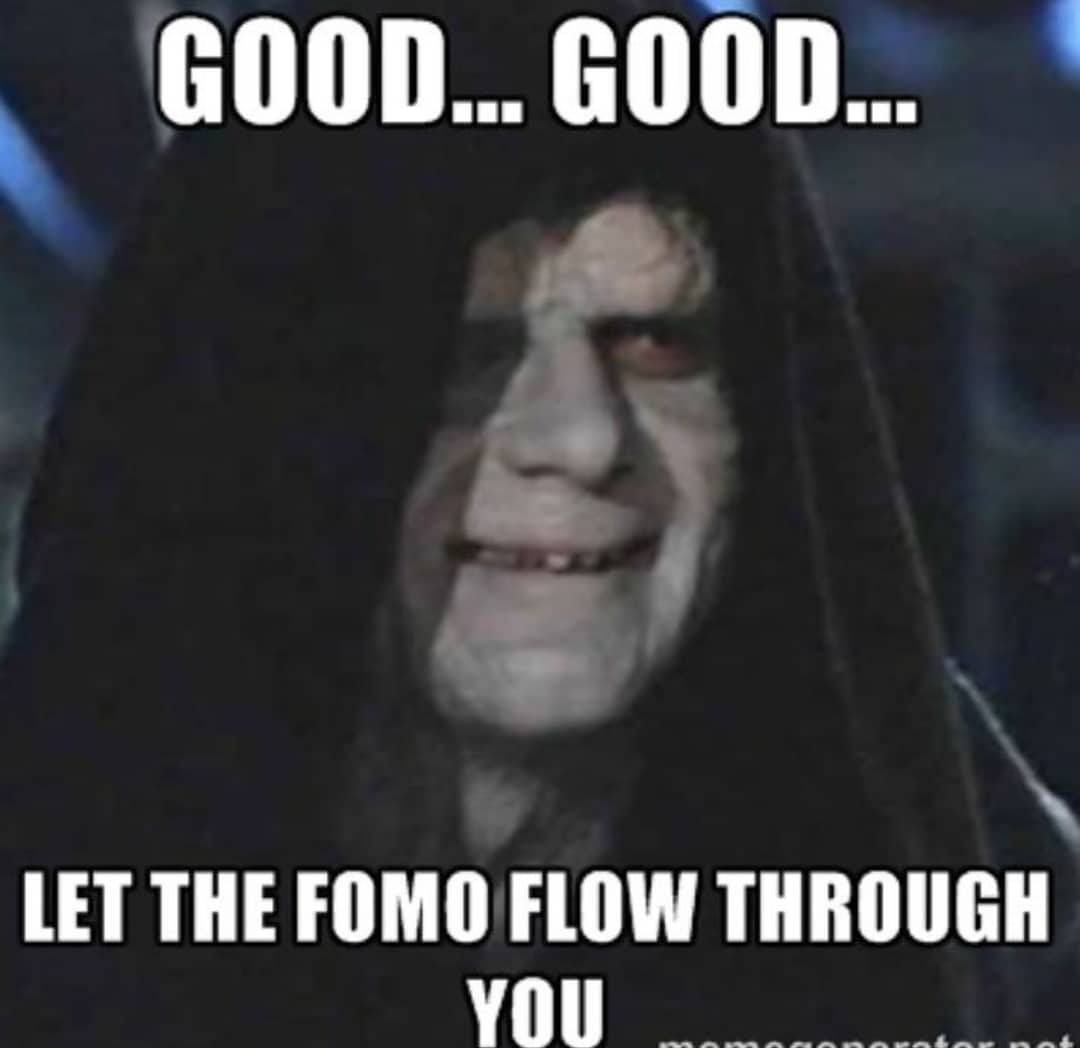 __
He will give his absolute best, though.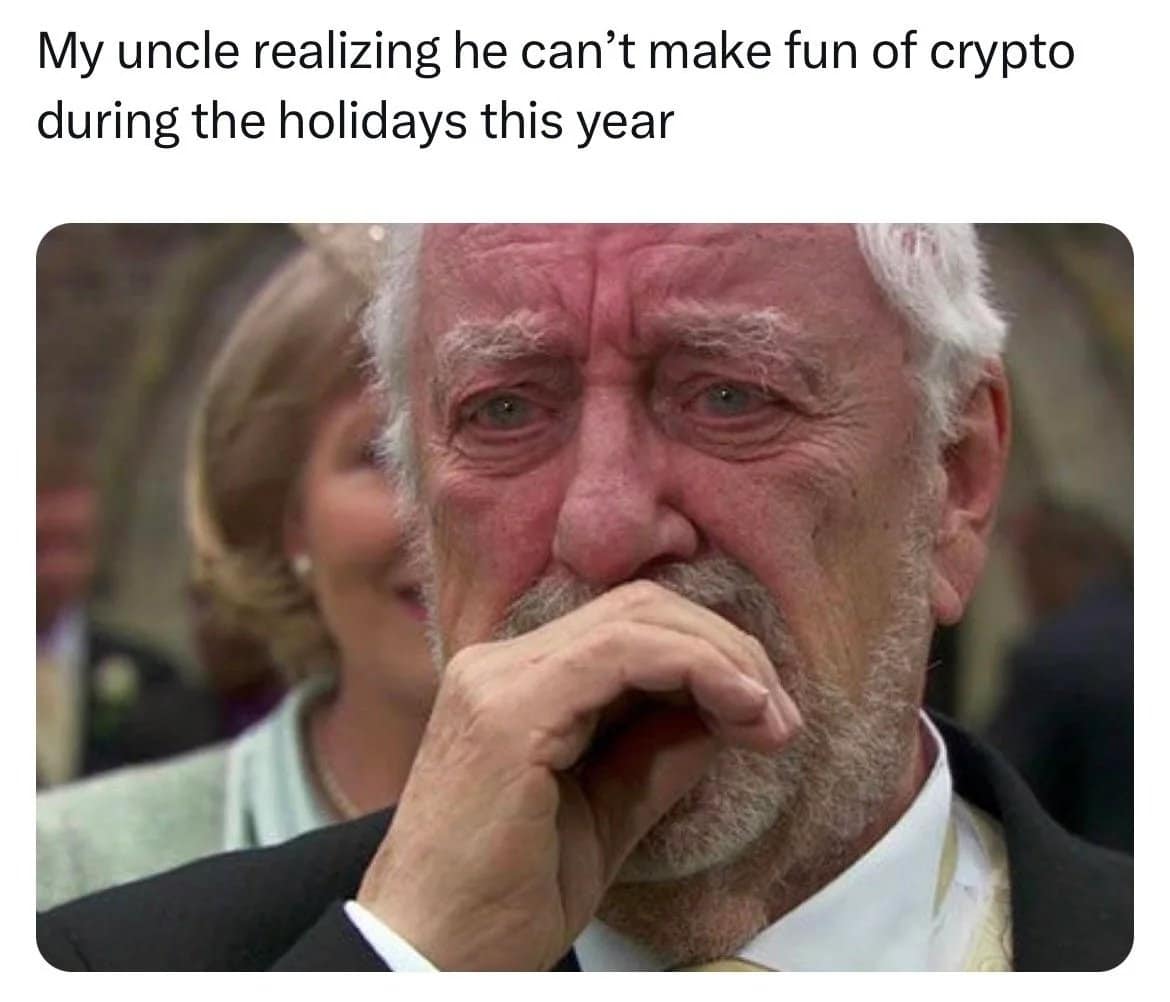 __
Yes, he said just that.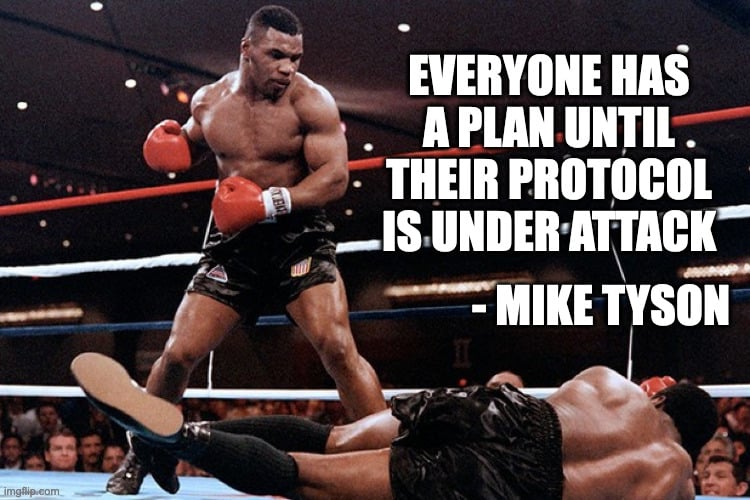 __
A super ancient proverb. Practically prehistoric.
Ancient Chinese Proverb:

"Fresh charts are bullish".

A miraculous tool discovered by Ponzinomic experts is a project's use of token rebranding to create a fresh chart / erase bear market history.

Expect to see this more as the market shifts to more bullish sentiment. pic.twitter.com/GaMAmTRlrI

— Psycho (@AltcoinPsycho) October 21, 2023
__
As the year is coming to an end, let's ask an analyst for some forecasts. What awaits us, oh, the analysing one?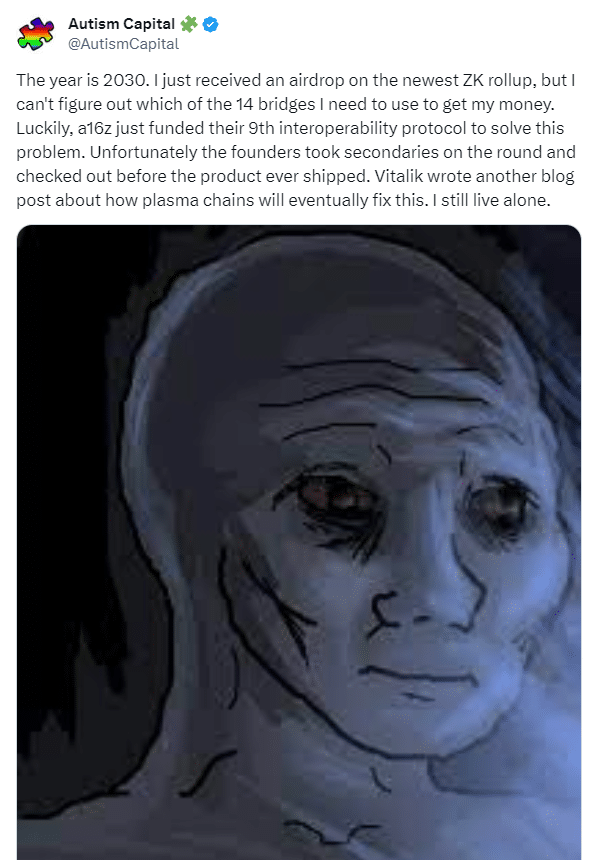 __
2030 is apparently going to be an interesting year.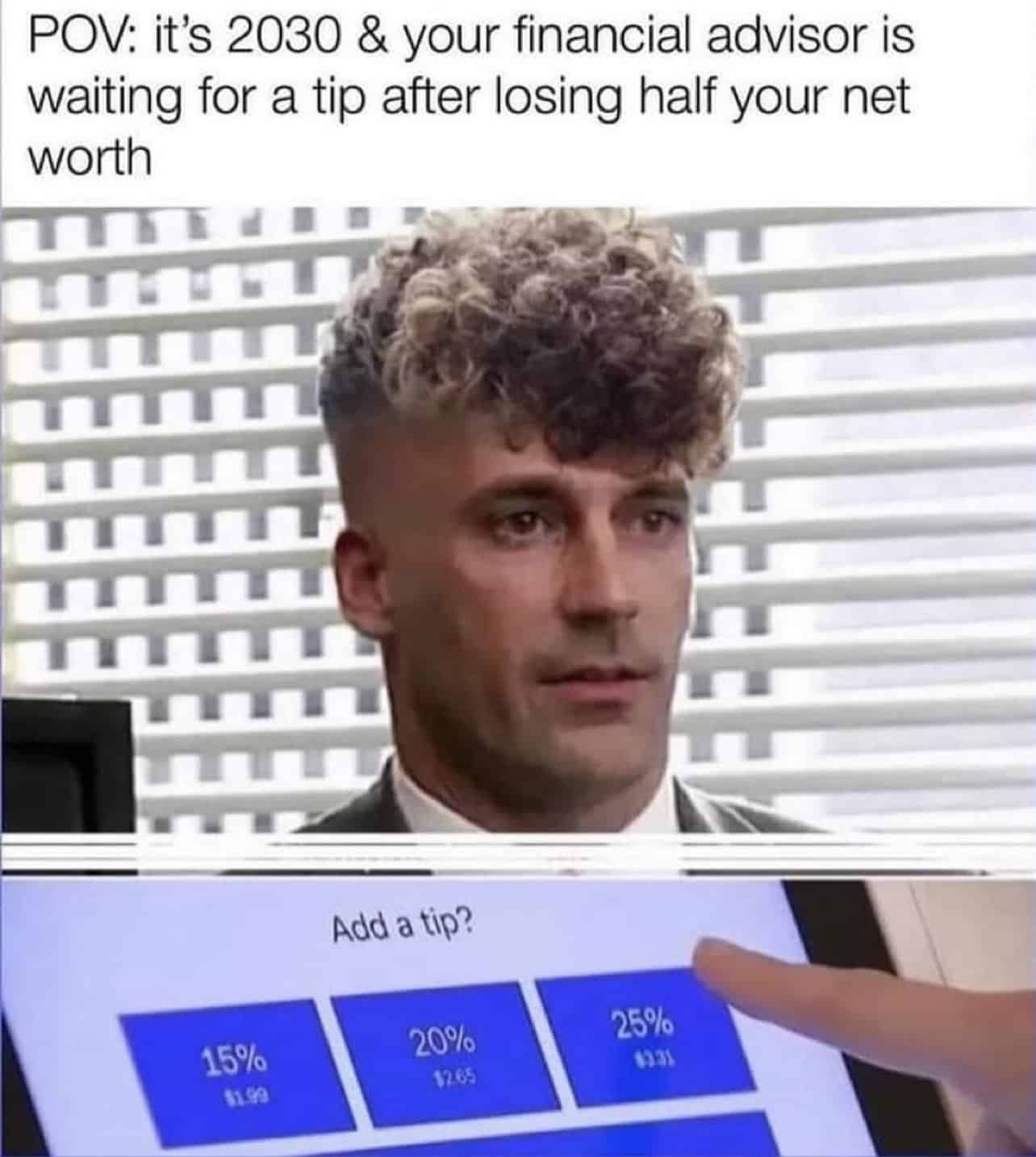 __
We'll take both, thx.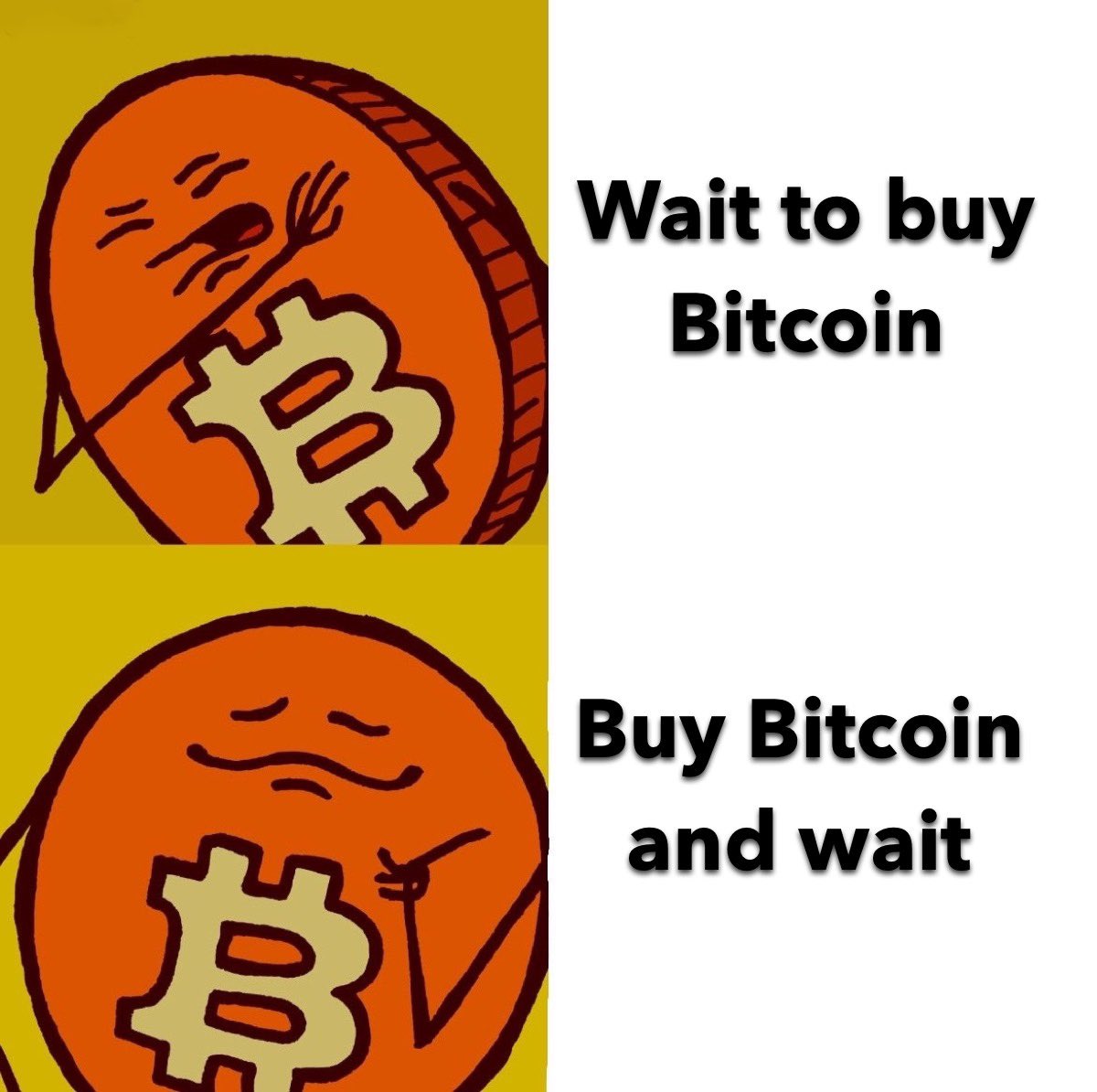 __
And lastly, your weekly documentary on the crypto market and its active participants.
me after selling my kidney to buy the crypto dip:pic.twitter.com/OaEGM8L9I9

— LilMoonLambo (@LilMoonLambo) November 15, 2023
---