Exclusive Interview: Tether Co-Founder Says FTX Collapse Set Industry Back, But This One Event Could Cause a 75% Crash
Disclosure: Crypto is a high-risk asset class. This article is provided for informational purposes and does not constitute investment advice. By using this website, you agree to our terms and conditions. We may utilise affiliate links within our content, and receive commission.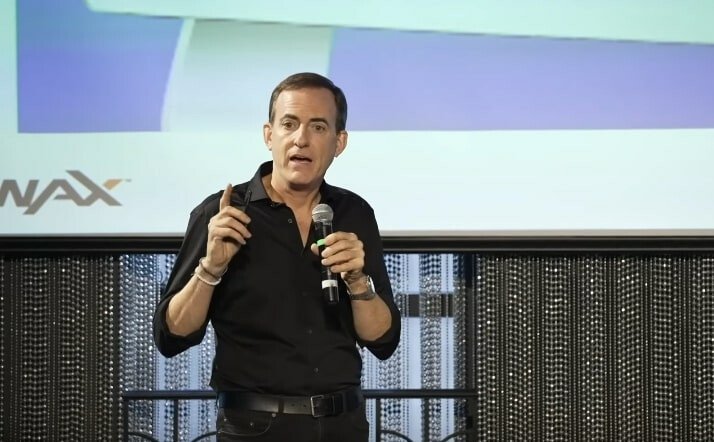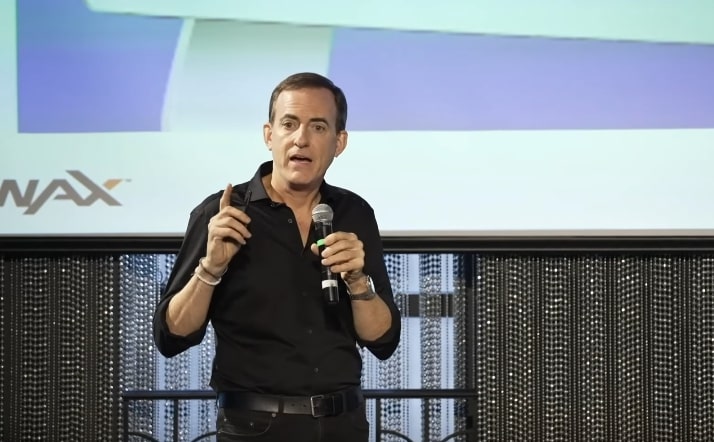 When it comes to the world of cryptocurrency, few names are as well-known as William Quigley.
As the co-founder of Tether and CEO of WAX, he has played a pivotal role in shaping the industry and driving its growth.
Recently, Cryptonews had the opportunity to sit down with Mr. Quigley to discuss some of the most pressing issues facing the world of cryptocurrency, including stablecoins, regulation, and more.
The Impact of Regulation and Catastrophic Events on the Crypto Market
William Quigley revealed to Cryptonews that, prior to the series of cryptocurrency scandals in 2022, market analysts widely anticipated Ethereum to reach the $2,500-$3,000 range and Bitcoin to hit $40,000 at some point.
Despite admitting that the industry remains largely unpredictable, Quigley's insight offers a glimpse into earlier market expectations.
The turbulence caused by the scandals significantly impacted the market, but Quigley believes the industry is gradually returning to where it should have been without the criminal incidents.
He commented, "I feel like we're just sort of inching our way back to where we probably should have been if we hadn't had all these crimes."
However, Quigley also noted the peculiar nature of the crypto market, where bad news could paradoxically be beneficial for cryptocurrencies, and good news might have the opposite effect.
Quigley noted two possible "catastrophic events" however:
consistent global regulations that make it very difficult for crypto to ever gain traction – this could cut prices by 50%;
the important governments of the world banning privately issued stablecoins.
And if the latter were to happen,
"I think the value of all crypto would drop by 75%, the trading volume would probably drop by that amount or more, DeFi would end, and I think crypto would exist, but it would never return."
Since 2021, regulation has generally had a negative impact on the crypto industry. However, William Quigley believes that the sector can cope with incremental regulation.
He argued that applying existing rules from the banking or securities industries to cryptocurrencies without modification or acknowledgment of their fundamental differences is both nonsensical and harmful.
Quigley doubts that the US Congress could pass sweeping legislation to impose burdensome regulations on cryptocurrencies at this stage, but he acknowledged that it could gradually occur over several years.
While he doesn't think such regulations would be catastrophic, Quigley believes they would limit the crypto market's growth by "ring-fencing" certain aspects.
US Banking Laws and Their Global Influence on Crypto
It is important to consider the global impact of US banking laws on the crypto industry, as very few banks worldwide do not comply with them.
Quigley pointed out that while one might expect banking laws to be jurisdictional, applying only to the government's territory, this is not the case for US banking laws.
Over the past three decades, particularly after the September 11, 2001 attacks, the United States has gradually eroded the fundamental legal principle of different laws for different jurisdictions, especially in the banking sector.
Quigley noted that nearly every country, except for those sanctioned by the US Office of Foreign Assets Control (OFAC), adheres to US banking laws, primarily because the United States accounts for roughly 25% of global GDP.
Non-compliant banks face significant consequences, as they cannot open branches in the US, and US banks cannot collaborate with them.
For example, a Chinese bank that does not comply with US banking laws cannot work with a Portuguese bank that has a US branch.
This global influence of US banking laws highlights the importance of carefully considering the effects of crypto regulations.
"Because banking is networked, a bank without access to the global financial system doesn't have much value, and all banks now abide by US law. That's what's scary. The US can basically pass laws and make every country abide by them, or else they become global pariahs."
Blockchain can't do many things, but what it can, it does spectacularly well
Quigley argued that there is actually very little to no understanding of blockchain – even within the blockchain and crypto sphere. He stated,
"No company – I guess that's a bit extreme, but let's just say that for sake of argument – there is no company of any size in the world that has any significant comprehension of what to do with blockchain technology. And if they do, they've just not shown it,"
He added that he could go a step further and say that "virtually nobody really appreciates and understands the full extent of blockchain technology," adding,
"That doesn't mean I think blockchain can do everything. In fact, it's the opposite. I think blockchains are the worst possible way to do virtually anything. But for the very few things that blockchains do well, there's just no equal."
William Quigley on Slow Blockchain Adoption
William Quigley believes that the slow adoption of blockchain technology is due to the considerable effort required to comprehend its purpose and best applications.
He points out that it's a mistake to view blockchain as a new internet.
While blockchain is a significant aspect of global commerce, it is just one of many components.
Quigley, who has built and invested in several blockchain-related businesses, reveals that it took years of deep reflection for him to grasp the technology's critical aspects and its role in global commerce.
He warns against indiscriminately applying blockchain technology to every industry without carefully assessing its strengths and limitations.
Quigley highlights the unique properties and potential applications of blockchain, which our brains have not yet fully adapted to utilize.
He recognizes the substantial costs involved in maintaining authenticity between trading partners and the inflexible systems that demand time and investment.
However, Quigley sees blockchain's ability to transfer value anonymously while ensuring authenticity as revolutionary, describing it as "a costless, effortless, and instant way to verify authenticity."
Blockchain's Potential Impact on Brands
According to Quigley, blockchain technology could potentially eliminate or significantly reduce the need for brands.
Despite its limited scope, he believes the value derived from its ability to ensure authenticity is immense.
Quigley reiterates that blockchain is not another internet, but an essential component of global commerce that excels at certain tasks.
He contends that only a few people truly understand the technology's capabilities and how it can be employed to tackle complex problems.
____
Learn more:
– Bitwise Chief Compliance Officer Predicts Stablecoin Legislation to Arrive This Year – Will This Be Beneficial for the Crypto Industry?
– There are "Very Interesting Opportunities" for Non-USD Based Stablecoins: Binance CSO

– Crypto Billionaire Arthur Hayes Proposes Bitcoin-Based USD Stablecoin – How Would it Work?
– Troubled Crypto Lender Babel Finance Eyes Restructuring with Stable Asset Project – How Does it Work?

– Binance's Stablecoin Under Fire: Rival Circle Sounds the Alarm to NY Regulators
– US Congressman Proposes Bill to Block Federal Reserve from Creating American CBDC – What's Going On?

– How to Earn Interest on Stablecoins: A Beginner's Guide
– Different Categories of Cryptocurrencies
---