BTC Mining Migration, Challenges & Forecasts for the Post-crackdown Industry
Disclosure: Crypto is a high-risk asset class. This article is provided for informational purposes and does not constitute investment advice. By using this website, you agree to our terms and conditions. We may utilise affiliate links within our content, and receive commission.
It's possible that we might see mining restrictions in China loosen up in the coming years. The constraint on available hosting capacity is a major challenge for miners. Bitcoin has proven to be resilient, even against such a strong shock as this ban.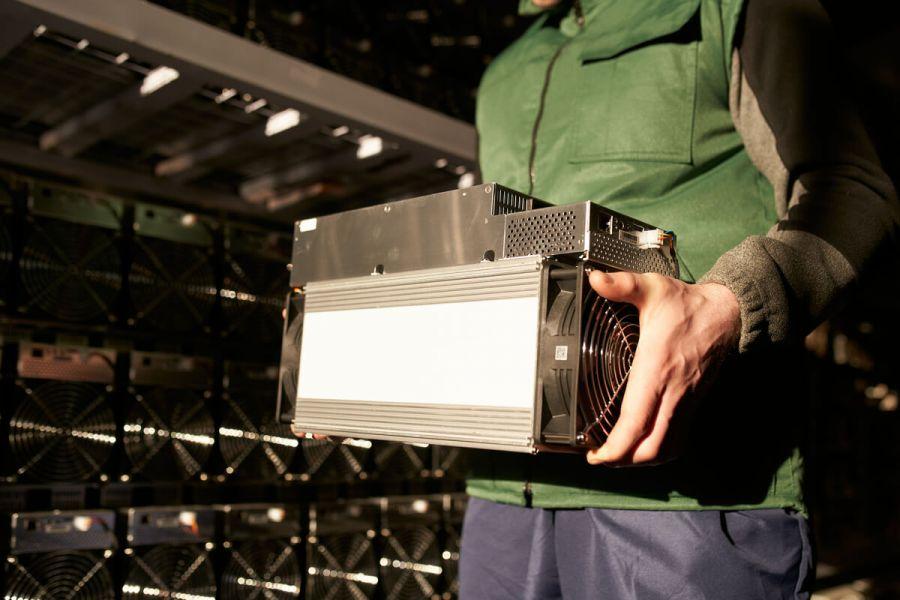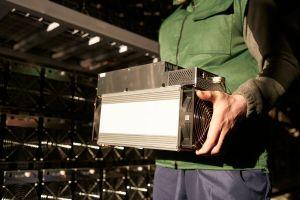 Bitcoin (BTC) mining is on the move. Once the preserve of China and its vast stores of energy, it's now increasingly setting up elsewhere in the world, with its migration accelerated by the recent governmental crackdown in the Asian nation.
As reported, the Cambridge Centre for Alternative Finance, which created the Cambridge Bitcoin Electricity Consumption Index (CBECI), now estimates that China accounted for 46% of all Bitcoin mining as of April, down from 75% in September 2019. What's interesting about this 46% figure is that it was falling even before the start of the crackdown, suggesting that China's current share is actually much smaller.
But where has China's former share of cryptocurrency mining gone, and is mining in China finished for good? Well, according to industry participants, mining has predominantly relocated to Central Asia, Eastern Europe and North America, while it's likely that the end of Chinese mining dominance will have the positive effect of increasing Bitcoin's decentralization.
Chinese BTC mining: gone forever?
Opinion is mixed as to whether cryptocurrency mining has been completely eradicated from China, and whether it's never coming back.
"China's crackdown on mining is mainly a result of President Xi's ambitious climate goals and, to a lesser extent, mining's potential impact on financial and social stability, which the central government places a very high importance on. Thus, I believe that the crackdowns are here to stay, and that there will be more crackdowns targeting the remaining large-scale mining operations in other parts of the country," said Nishant Sharma, the founder of mining consultancy BlocksBridge.
However, Juri Bulovic, the Vice President of strategy at US-based mining specialist Foundry, isn't so sure that mining will never return to China. He told Cryptonews.com that it depends on the overarching aim of the Chinese government in enforcing the ban.
"It was at first purported to be related to environmental concerns, but that theory can now be dismissed given that China banned mining in ALL the provinces, including the ones that predominantly used renewable and excess energy," he said.
Bulovic noted that some commentators have speculated the ban could be related to CCP's 100th year anniversary and their desire to portray strength and authority in all aspects of the economy.
"If that's the case, it is possible that we will see mining restrictions loosen up in the coming years," he said.
It's also possible that, even with a long-lasting ban, some miners may continue to operate furtively within China.
"I think it is to be expected that not ALL miners will shut down their operations — smaller ones who think they can continue to operate under the radar, may continue to do so," added Bulovic.
Global relocations
Nonetheless, Bitcoin's substantial hashrate drop since early June reveals that a big portion of Chinese miners have gone offline. And for Foundry's Vice President of business development, Kevin Zhang, much of the share of Bitcoin/crypto mining has now gone to three areas in particular.
"A majority are looking abroad at various regions like Central Asia, Eastern Europe, and North America. That being said, only a subset of them are actually sending their units abroad because of the constraint on available hosting capacity," he told Cryptonews.com.
Zhang added that, even prior to the crackdown, there were major shortages of available infrastructure readily available for units to plug into. However, areas that offer the necessary infrastructure and also don't put too many obstacles in the way of incoming miners will probably gain the biggest share.
"Countries like Kazakhstan in Central Asia stand to benefit the most because they can deploy additional capacity quicker than the more regulated and stringent building process in the West," he said.
This argument is backed up by the CBECI, which updated its estimations on July 15. Kazakhstan in particular has gone from having a 1.4% share of Bitcoin mining in September 2019 to having 8.2% (as of April 2021).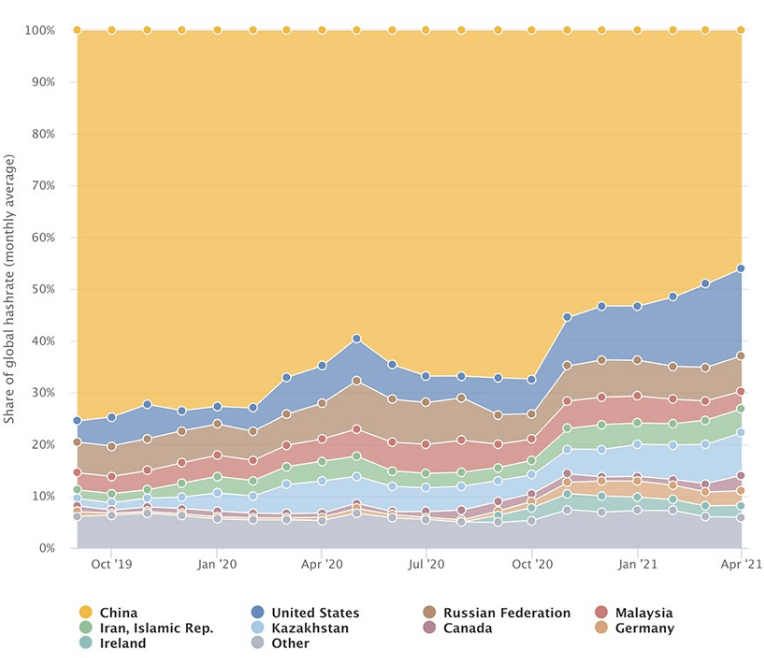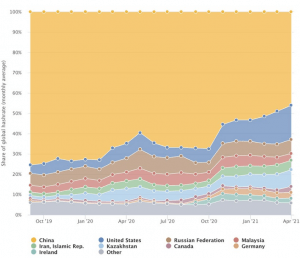 Other beneficiaries include the United States (4.1% to 16.8%) and Russia (5.9% to 6.8%), with Russian benefiting (much like Kazakhstan) from being closer to China than other nations.
"A lot of machines are migrating to Russia and Kazakhstan, partially due to the relative proximity to China, but also given the higher chances to find hosting capacity there given lower build out costs and times," said Juri Bulovic.
Also, while their respective shares still remain pretty small, both Canada and Germany have seen increases between September 2019 and April 2021, from 1.1% to 3% (Canada) and from 0.9% to 2.8% (Germany).
"But more generally, we think that all regions globally are benefiting from the migrations, including North America, South America, Europe, and Australia," said Bulovic.
One element ensuring a relatively even spread of relocations is that no single country can readily accommodate all the excess demand coming out of China.
"Increased mining profitability is another incentive for dislocated Chinese miners to look for capacity anywhere they can find it. Those who do not find hosting capacity and/or interesting opportunities for new farm build-outs over the next couple months, are likely going to decide to just sell their machines and exit the mining business," Bulovic added.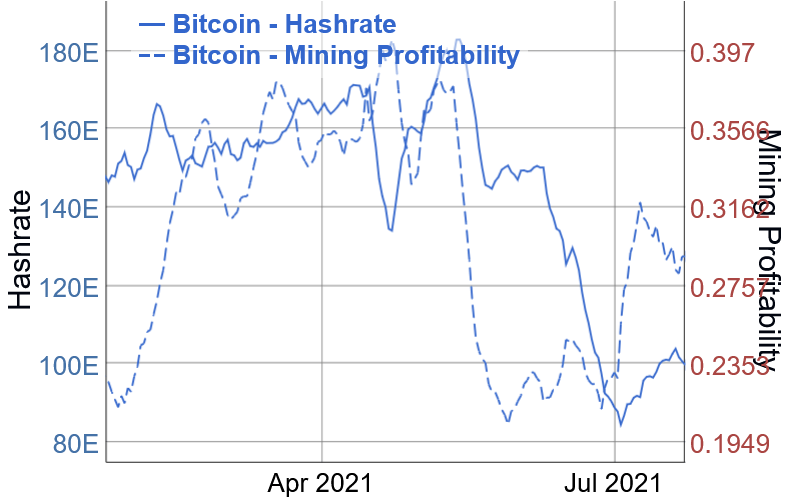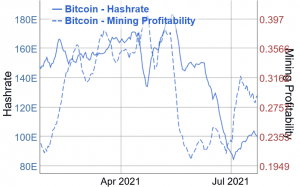 Effect on Bitcoin
One important question arising from the Chinese miner exodus is the potential effect it might have on Bitcoin itself. According to Igor Runets, the founder/CEO of mining colocation services provider BitRiver, the longer term effect is likely to be positive, even if the Bitcoin network suffered a marked decline in its hashrate.
"This relocation is only good for Bitcoin in the near and longer term as Bitcoin mining becomes more geographically decentralized around the world, improving Bitcoin's value proposition as a reliable store of value and increasing the confidence of investors and governments in Bitcoin. Furthermore, this would make mining more institutionalized and transparent as it moves from the hands of private and secretive companies or investors in China to more transparent, and sometimes even publicly traded, companies around the world," he told Cryptonews.com.
Juri Bulovic also suggested that Bitcoin's continued reliability in the face of mass miner shutdowns is a sign of its strength and robustness.
"In the grand scheme Bitcoin is not affected. The Bitcoin network has proven to be resilient, even against such a strong shock as this ban was," he said.
That said, even if Bulovic acknowledges that a move away from China may be positive as far as decentralization is concerned, he highlighted the possibility that mining may consolidate around another part of the world in the not-too distant future.
He said, "North America's Bitcoin mining industry is growing at a rapid pace, and I wouldn't be surprised if in a couple of years, we are discussing how Bitcoin mining is heavily concentrated in North America."
____
Learn more:
– Shenzhen Crypto Mining Hardware Retail Hotspot Becomes a Ghost Town
– China Is Not Done Yet With Its Crackdown On Crypto Mining – Researcher
– Bitcoin Shows Resilience Amid Global Political Pushback
– A Closer Look at the Environmental Impact of Bitcoin Mining
– 'Next Great Miner Migration Will be Away from China' – Poolin Exec
– Bukele Teases Volcano-powered Bitcoin Mining Center as Exchange Arrives
---