BTC Maybe-Uppers, Firms Under-Investigations, Could-be Compensations and 20 Crypto Jokes
Disclosure: Crypto is a high-risk asset class. This article is provided for informational purposes and does not constitute investment advice. By using this website, you agree to our terms and conditions. We may utilise affiliate links within our content, and receive commission.
This week in crypto: Kevin O'Leary, aka Mr. Wonderful, argued that if a US stablecoin bill passed, the bull market would restart, Michael Saylor pitched bitcoin to American investor Ray Dalio, and John Mack suggested that crypto may become a part of the increasingly digitized world of trading. Meanwhile, Bitcoin earned several Guinness World Records titles, 77% of surveyed El Salvador citizens said the country's bitcoin adoption strategy has 'failed', a Bank of America survey found that Americans aged between 21 and 42 are 7.5 times more likely to hold crypto, Brazil's eighth largest city is set to allow residents to pay taxes in crypto from next year, and Fidelity decided to enable ETH trading starting October 28. South Korea could roll out digital IDs as banks push for blockchain driver's licenses, and Walmart-backed Indian commerce giant Flipkart will allow customers to buy items in the metaverse.
As that was happening, Moola Market was exploited for over $8.4 million, and North Korean hacker group Lazarus is targeting Japanese cryptoasset companies. Do Kwon said that the collapse of Terra due to design weaknesses was his responsibility alone, Terra developers unveiled an ecosystem funding program worth $248 million, German neobank Nuri shut down, and Upbit said it would compensate traders who lost money during the power outage if they can prove they were really going to sell their coins during the blackout. Also, Jack Dorsey's Bluesky revealed a roadmap and a website for an open and decentralized "social protocol", a former Celsius exec got hired by JPMorgan as head of crypto, and Tesla still holds more than $200m worth of digital assets,
Then we learned that Three Arrows Capital is under investigation by the US SEC and CFTC, FTX.US and Sam Bankman-Fried are being investigated by the securities regulator in Texas, Celsius so far paid out more than $3m in legal fees and most of it to one firm for two weeks of work, a New York man is facing 25 years in prison after being convicted of money laundering, and Ripple CEO Brad Garlinghouse expressed his "outrage" at the SEC over its lawsuit against Ripple. A European commissioner called for US politicians to draw up new rules to govern the crypto industry, and IRS released new reporting guidelines for digital assets, while in South Korea, an audit found that a KBS executive news director received "crypto" from a head of a North Korea-linked body, prosecutors said they would spend money on crypto tracking tools, the police seized $1.3 million worth of crypto in criminal investigations so far this year, and prosecutors and police said Do Kwon left Singapore last month for Dubai.
Now let's check out this week's jokes.
__________
Good morning, CT!
CT used to be like this pic.twitter.com/dwLwstUxug

— mubaris (@0xmubaris) October 20, 2022
__
Decentralization, bishes!
https://www.twitter.com/0xfoobar/status/1581040730357006336
__
Let's check on BTC, see how it's doing these days, or, weeks.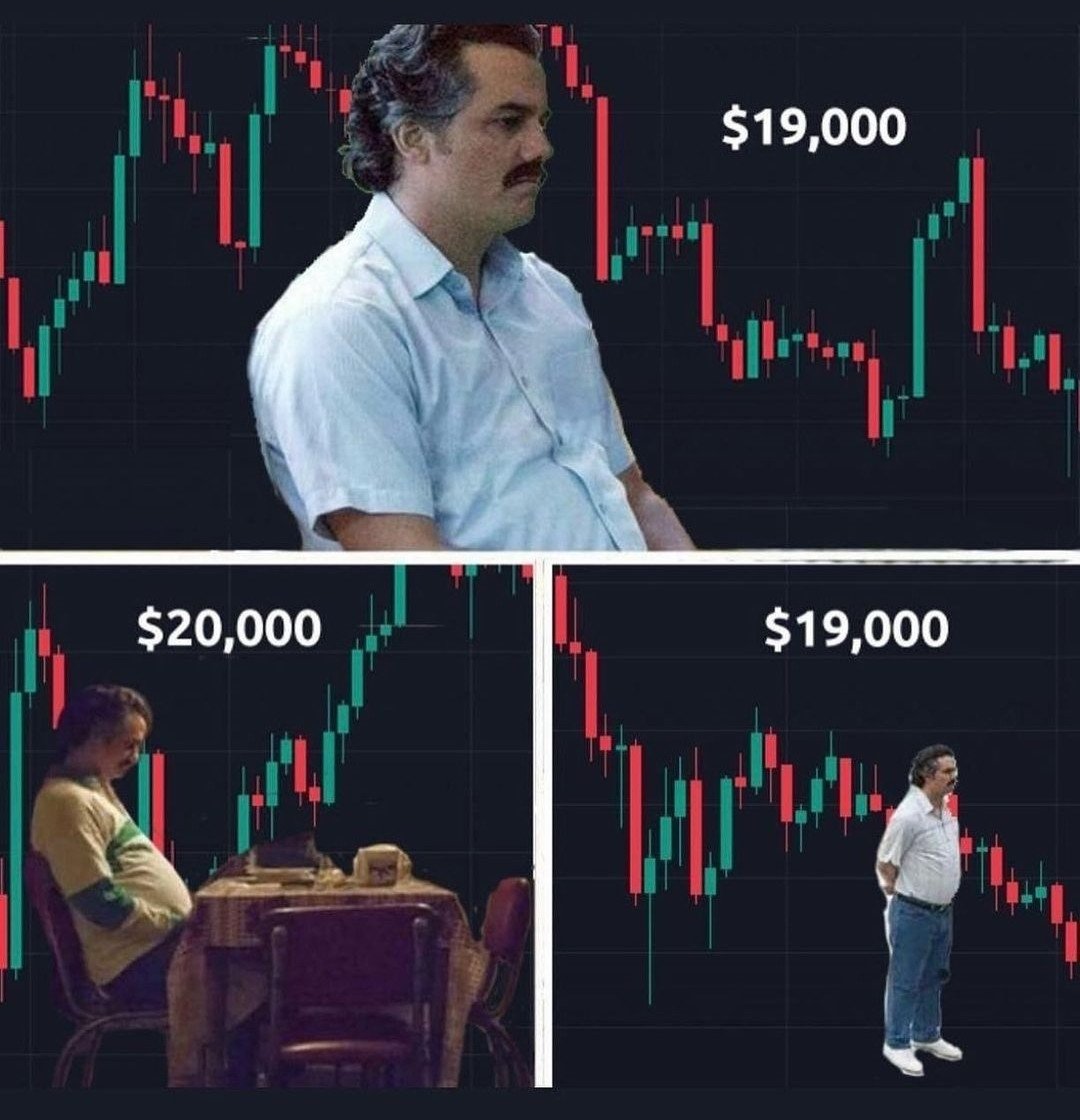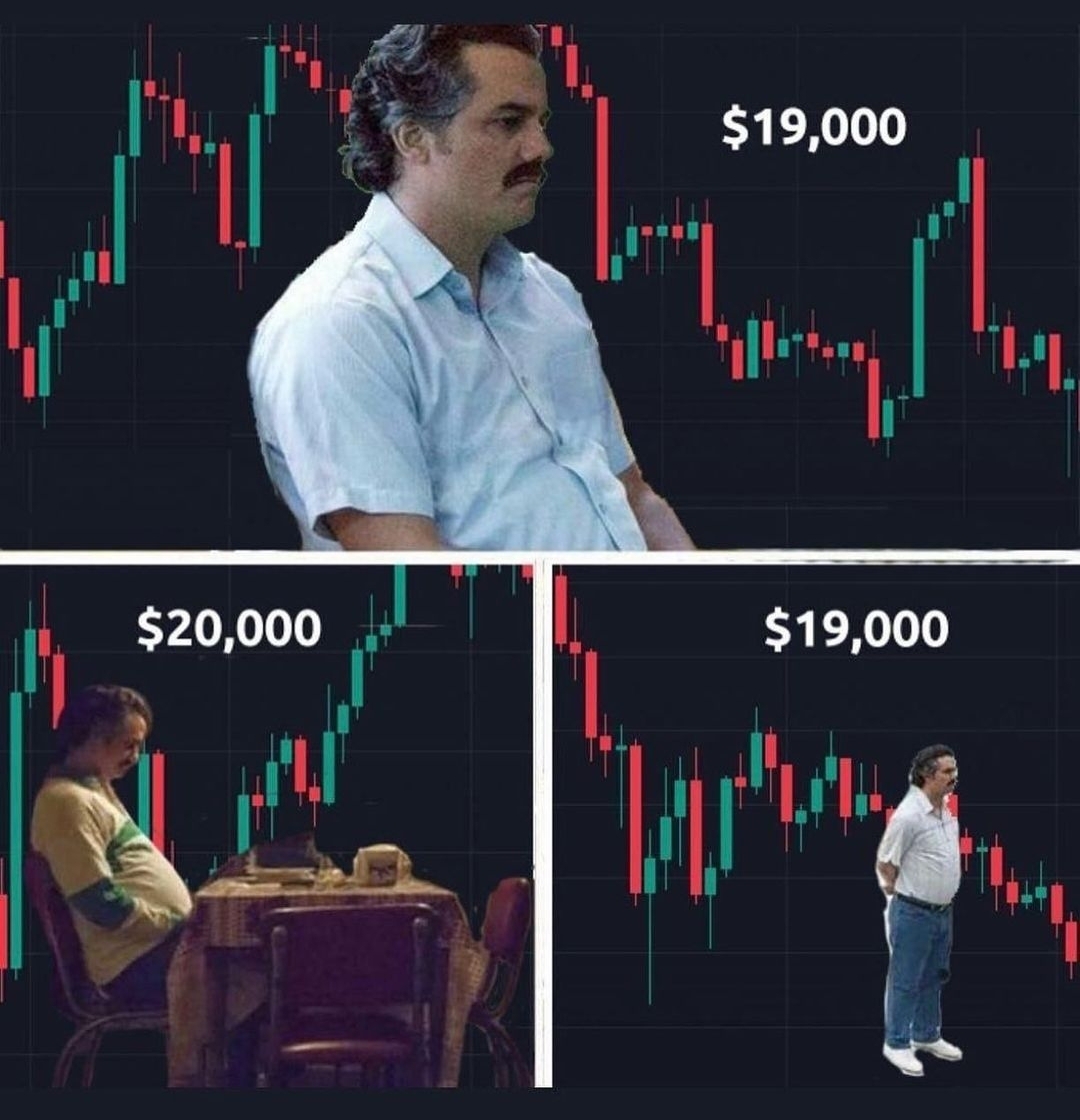 __
Bitcoin price prediction:
#Bitcoin https://t.co/xbPJmeT1u0

— naiive (@naiivememe) October 15, 2022
__
It's the confidence.
#Crypto trader going back to his 9-5 job after not losing money for one day: pic.twitter.com/cl1D8o6g9C

— Satoshi Club (@esatoshiclub) October 17, 2022
__
Now, now, let's not make this personal.
Now that's stuff pic.twitter.com/okZ5gtw3td

— Romano (@RNR_0) October 14, 2022
__
Lambo-seeking expectations vs hard-hitting reality.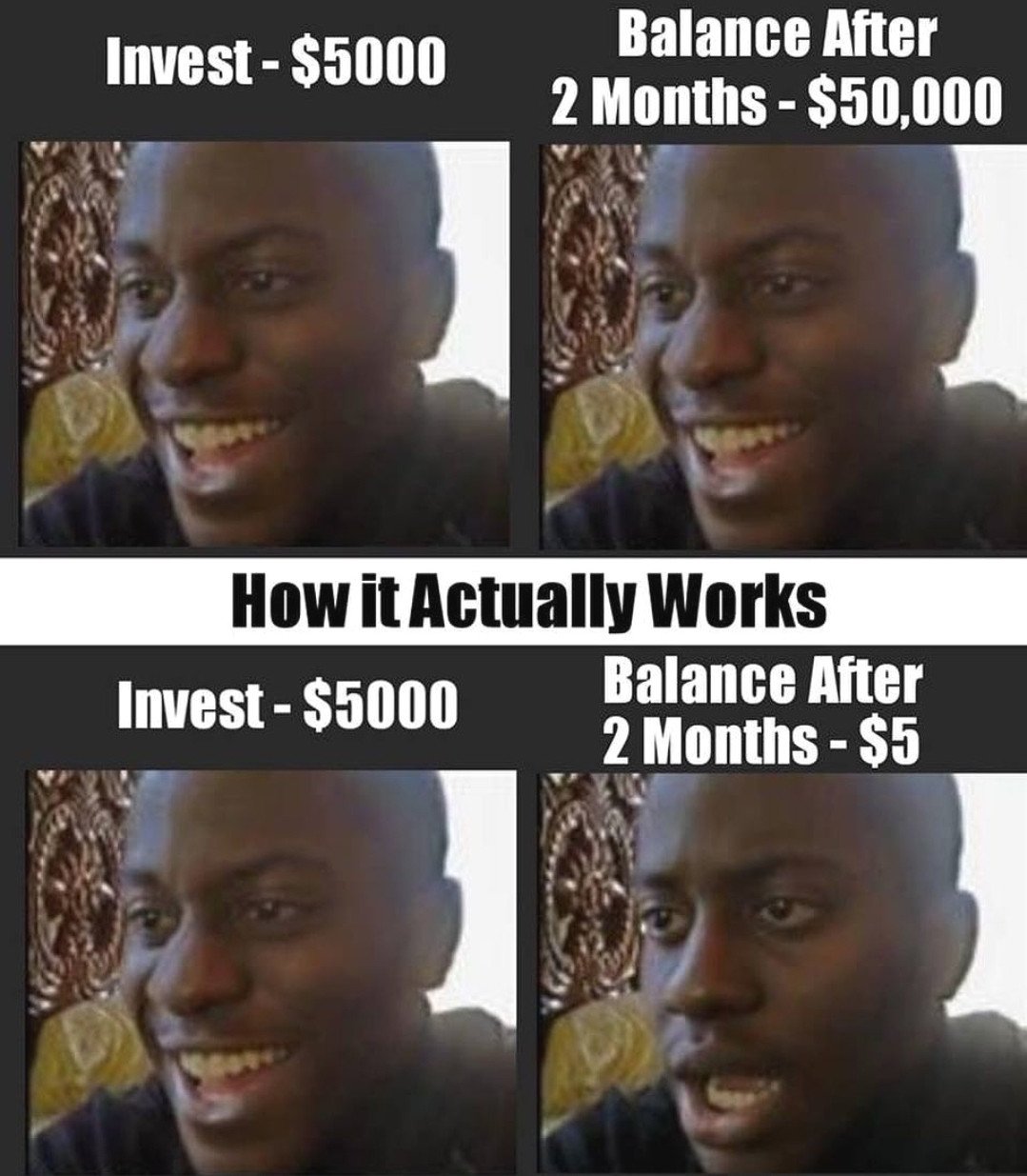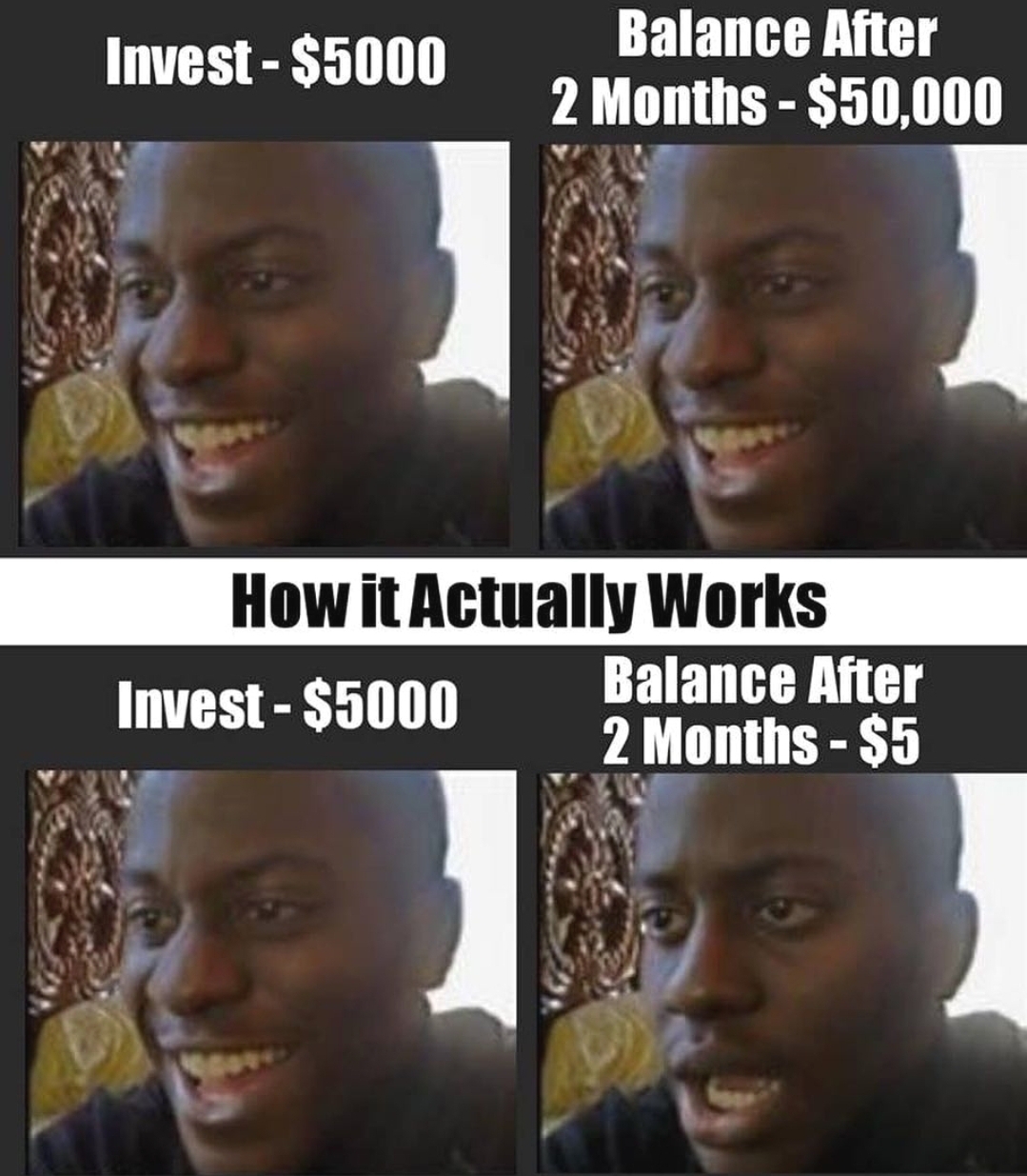 __
A result of buy high, sell low.
when crypto is pumping again but you sold everything at the bottom

pic.twitter.com/X152UBcp2V

— LilMoonLambo (@LilMoonLambo) October 17, 2022
__
🥺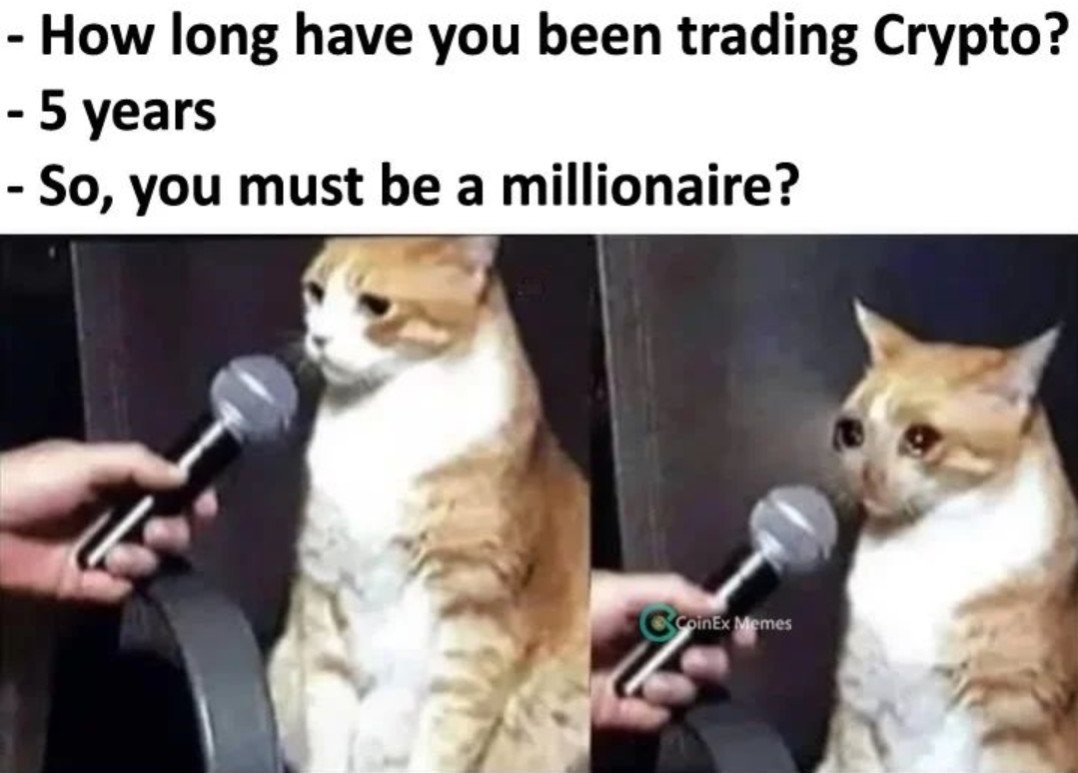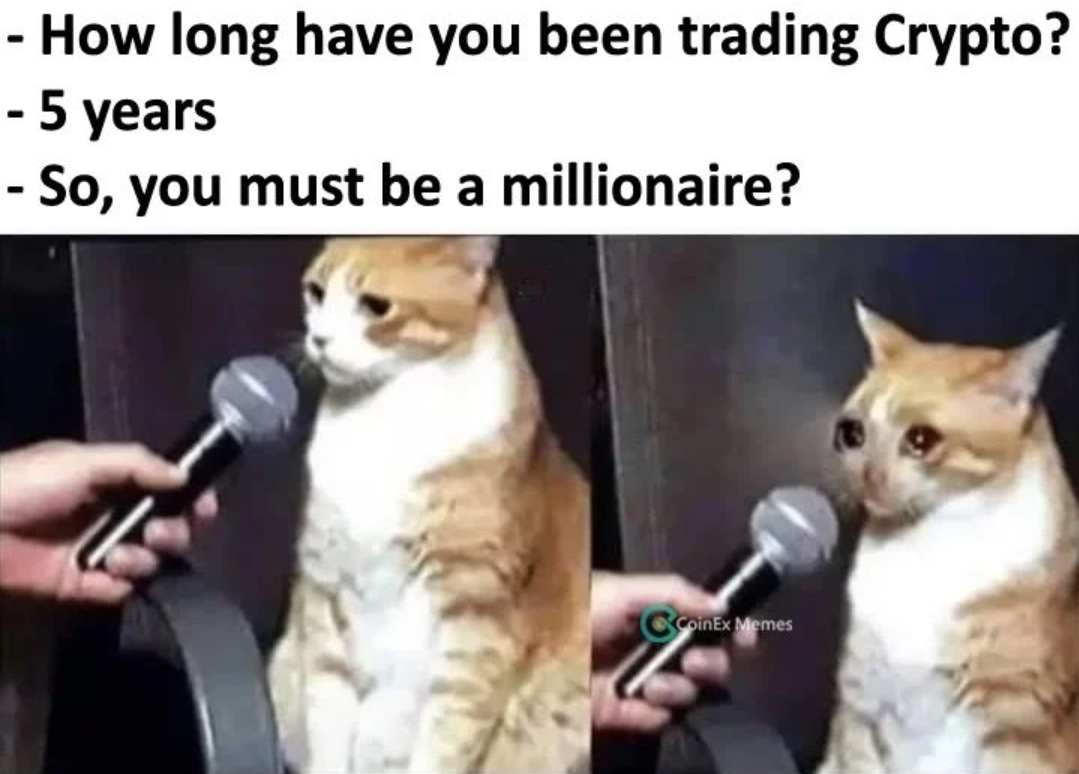 __
Here's a totally not anxiety-raising game while you wait for the bull.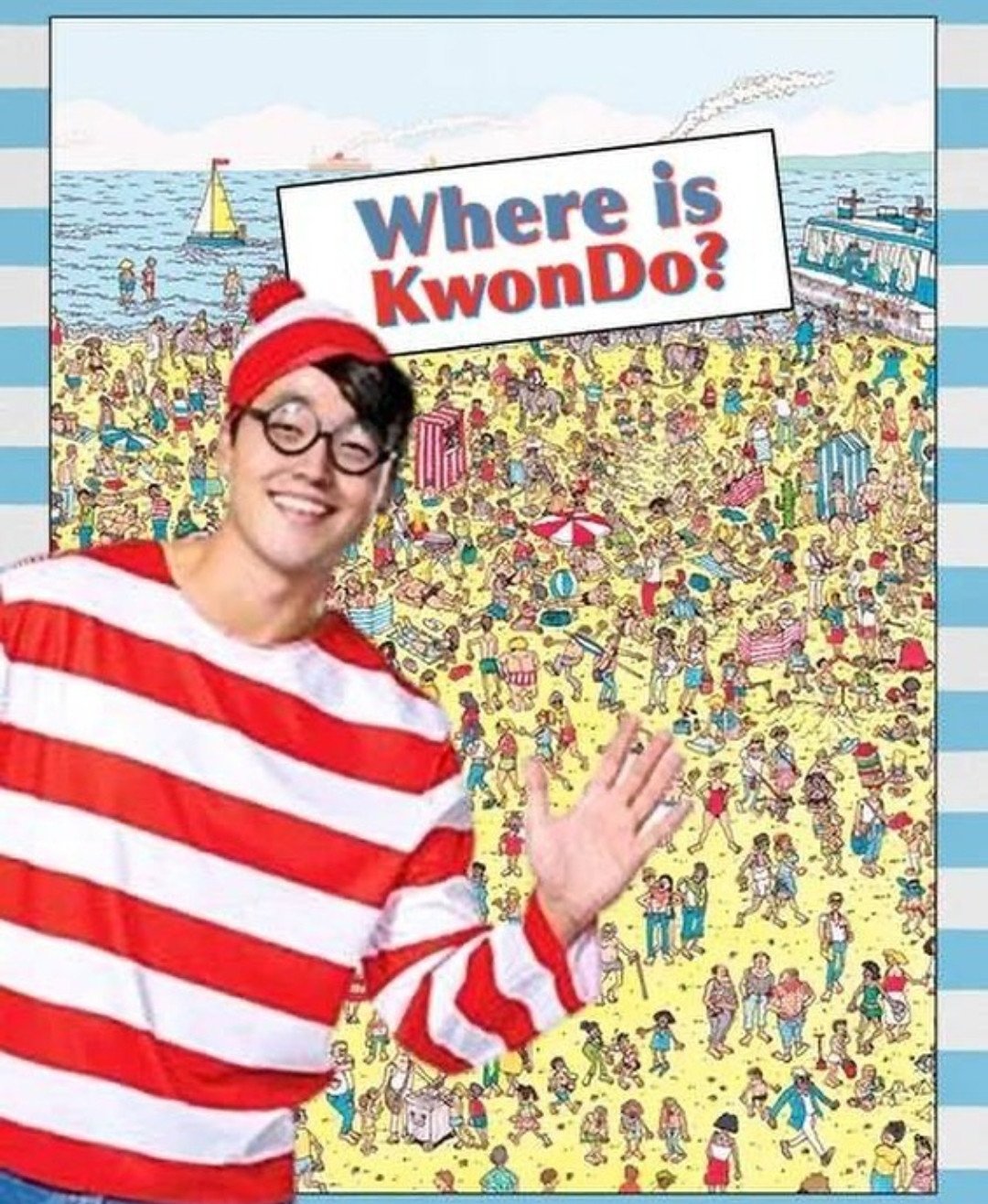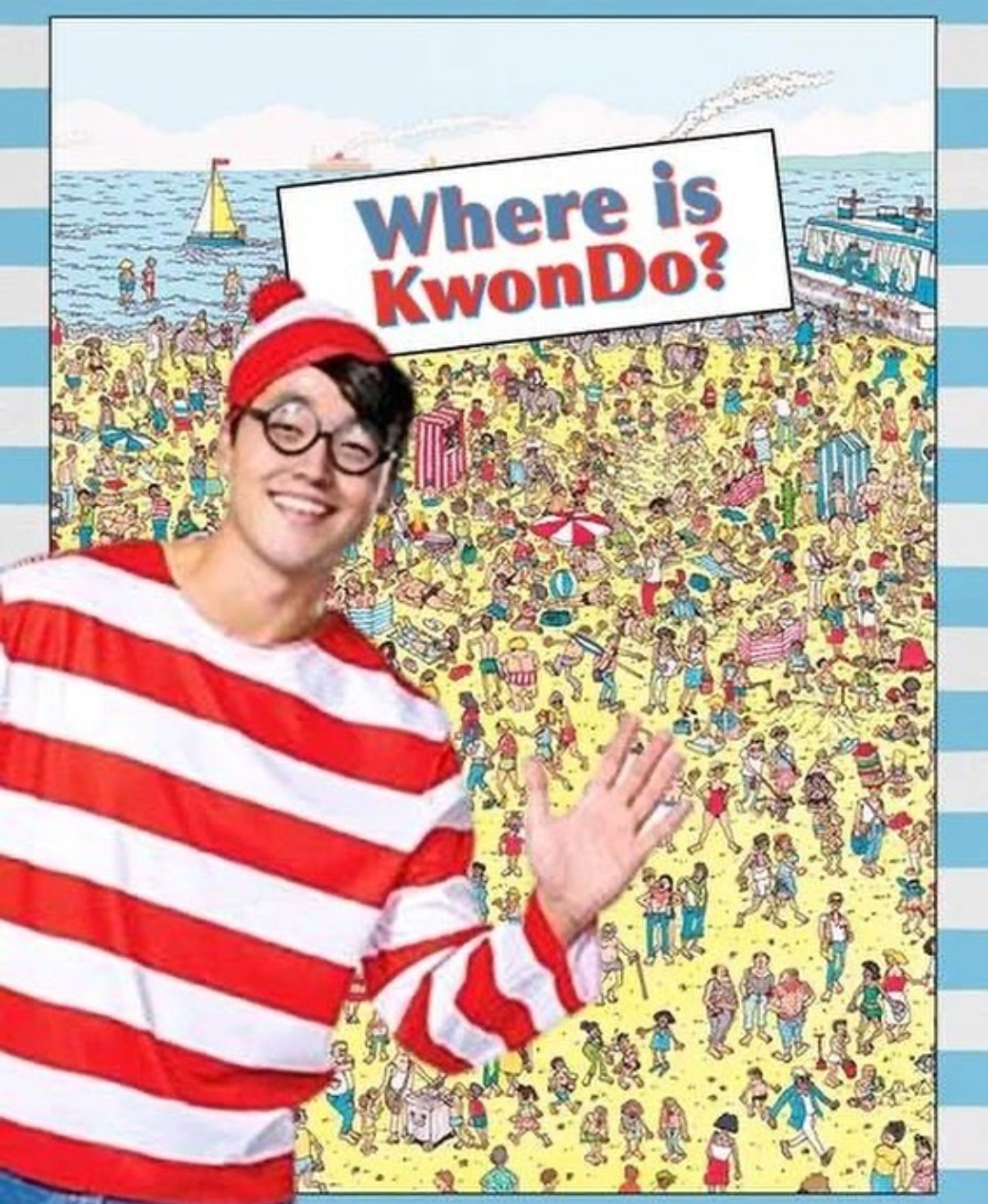 __
What a warm welcome.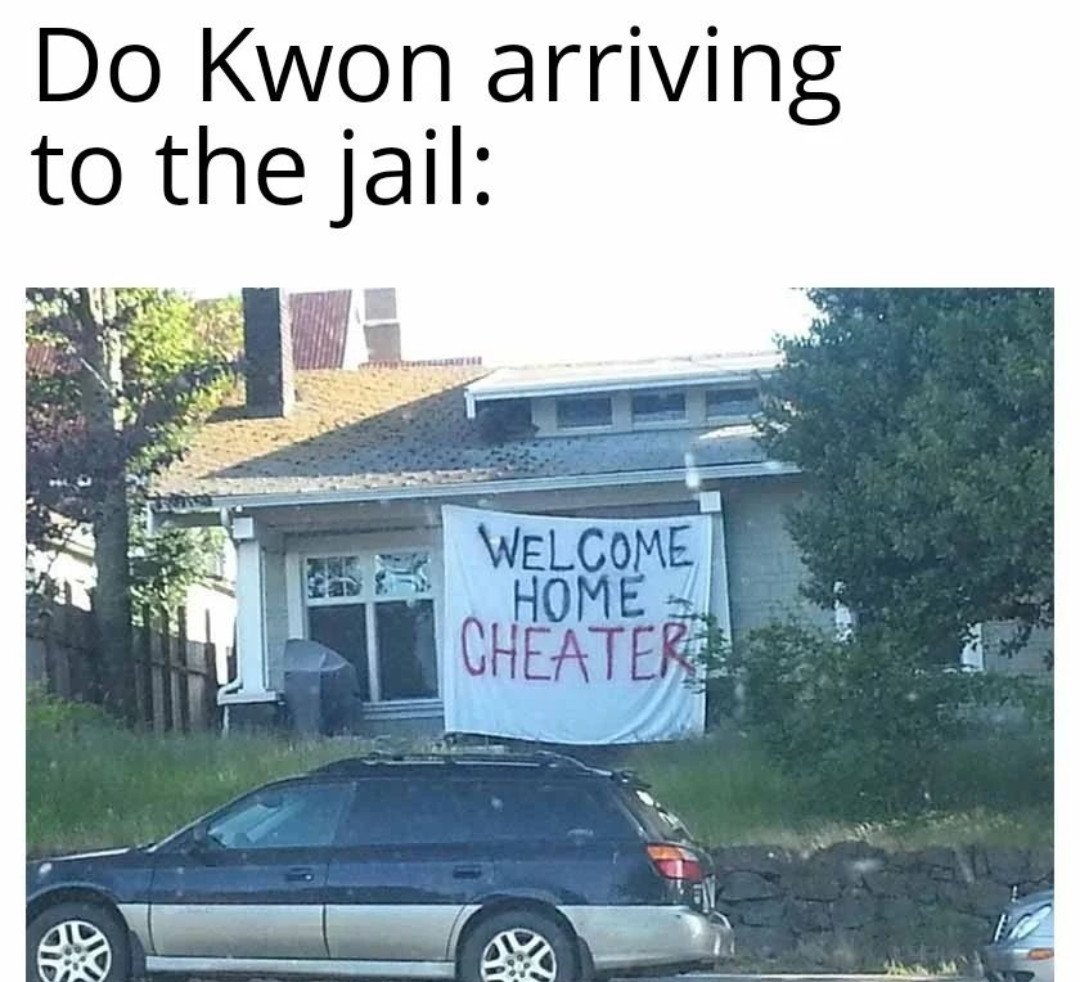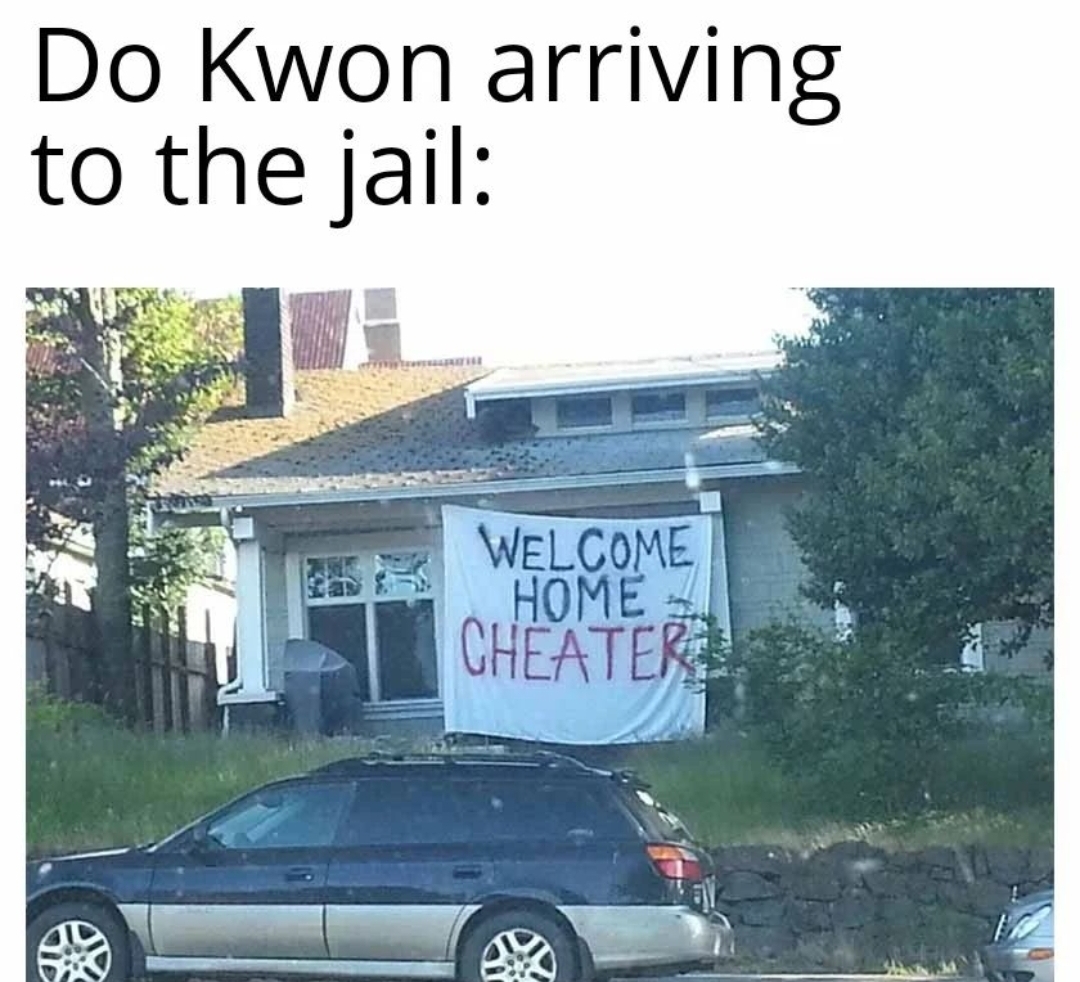 __
Them be some heavy bags…
Me carrying the weight of my 99% down crypto bags pic.twitter.com/t63G0Et30r

— scooter (@scooterxbt) October 17, 2022
__
Goddamd Mrk Zkrbrg, not lettin me hav metaversz!
this is the metaverse mark zuckerberg doesn't want you to have pic.twitter.com/iPkWX1hCdp

— LilMoonLambo (@LilMoonLambo) October 15, 2022
__
Not this year you won't.
Investing in #crypto in 2022 pic.twitter.com/iBjvhvhWnV

— Don Of Bots (@DonOfBots) October 16, 2022
__
'It was the worst of times, it was the worst of times…'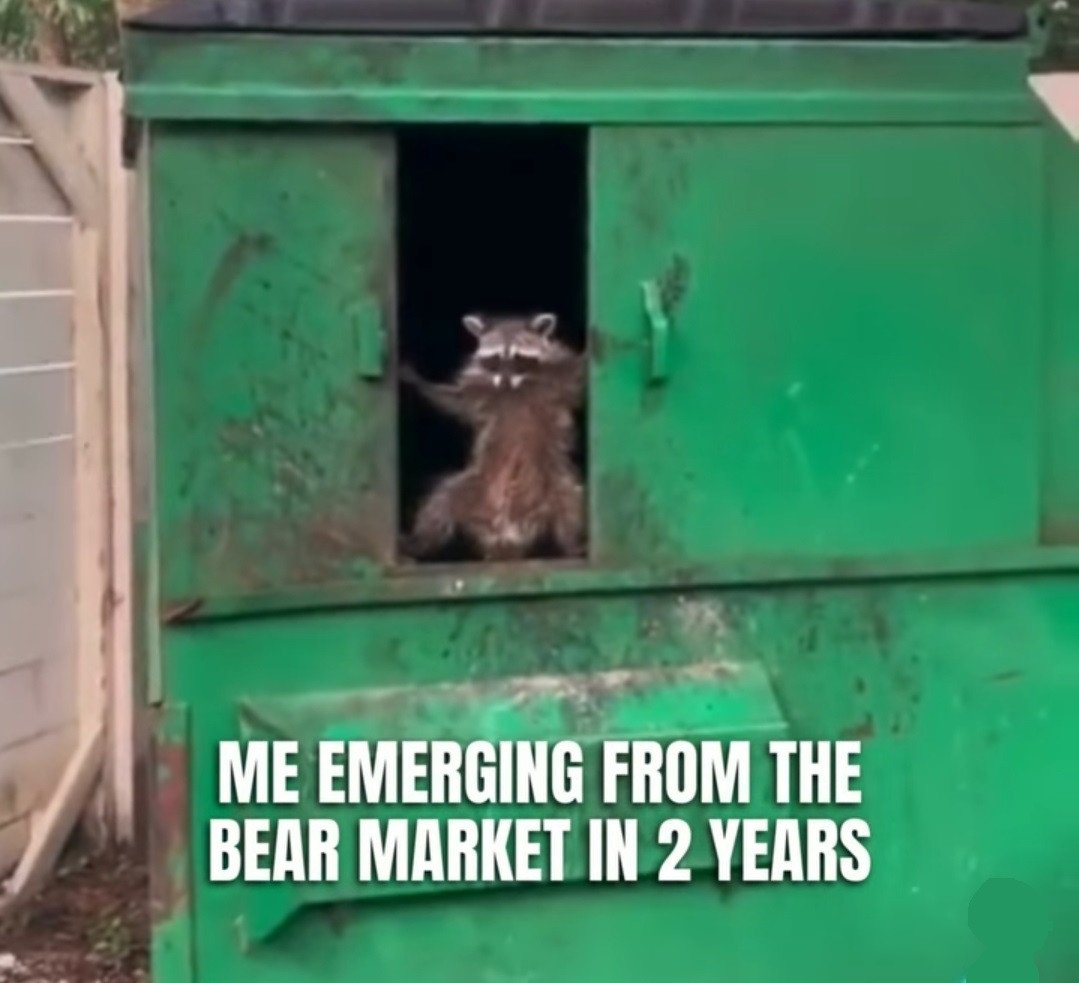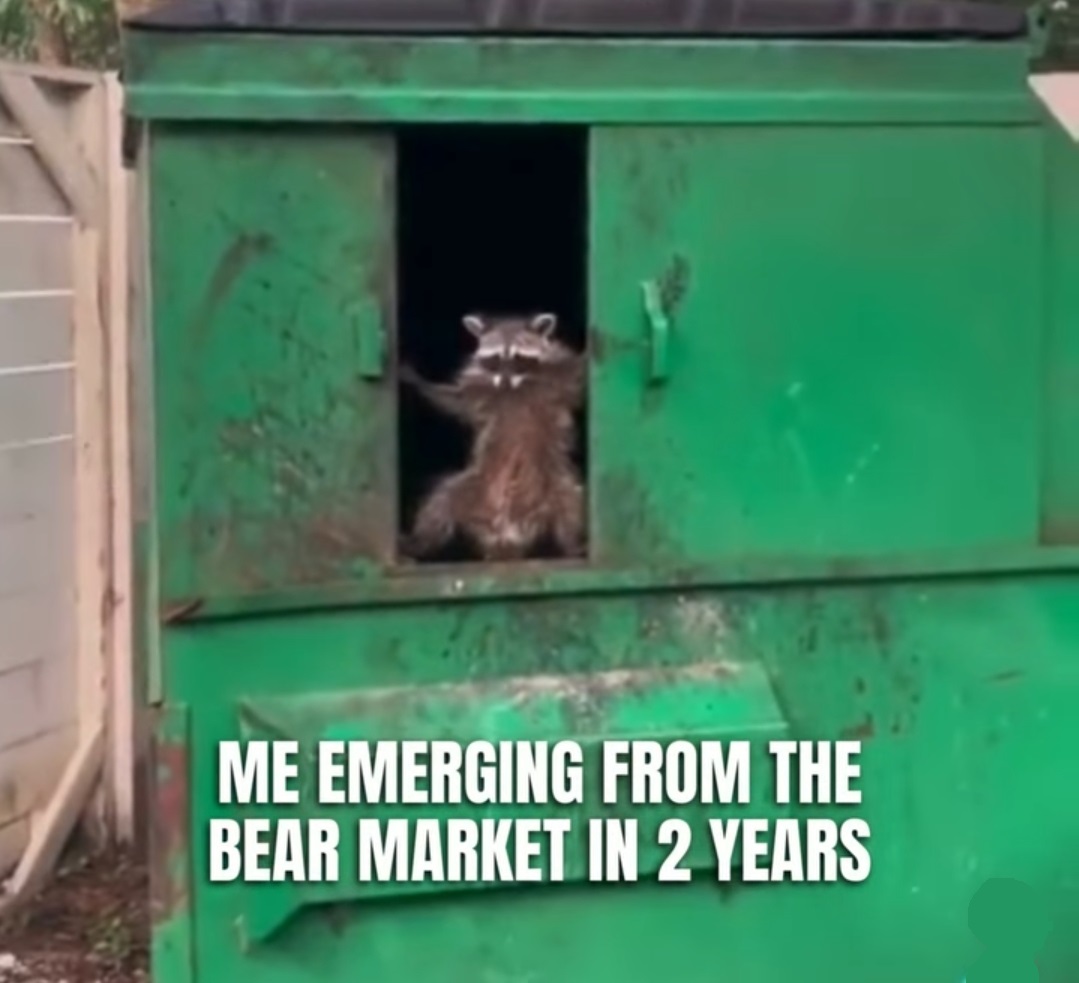 __
So, uuh, going well, is it?
When you check on a project that you invested in during the bull market pic.twitter.com/0ppls4slf4

— gank (@deganky) October 15, 2022
__
Yay high.
https://www.twitter.com/alifarhat79/status/1579070894894616576
__
To be fair, he said bye, not buy.
"Right now wouldn't be the best time to buy in"

Investors doing the exact opposite: pic.twitter.com/bmZwXjSZRO

— gank (@deganky) October 16, 2022
__
'If I stop paying my water bills, that's even more money for crypto.'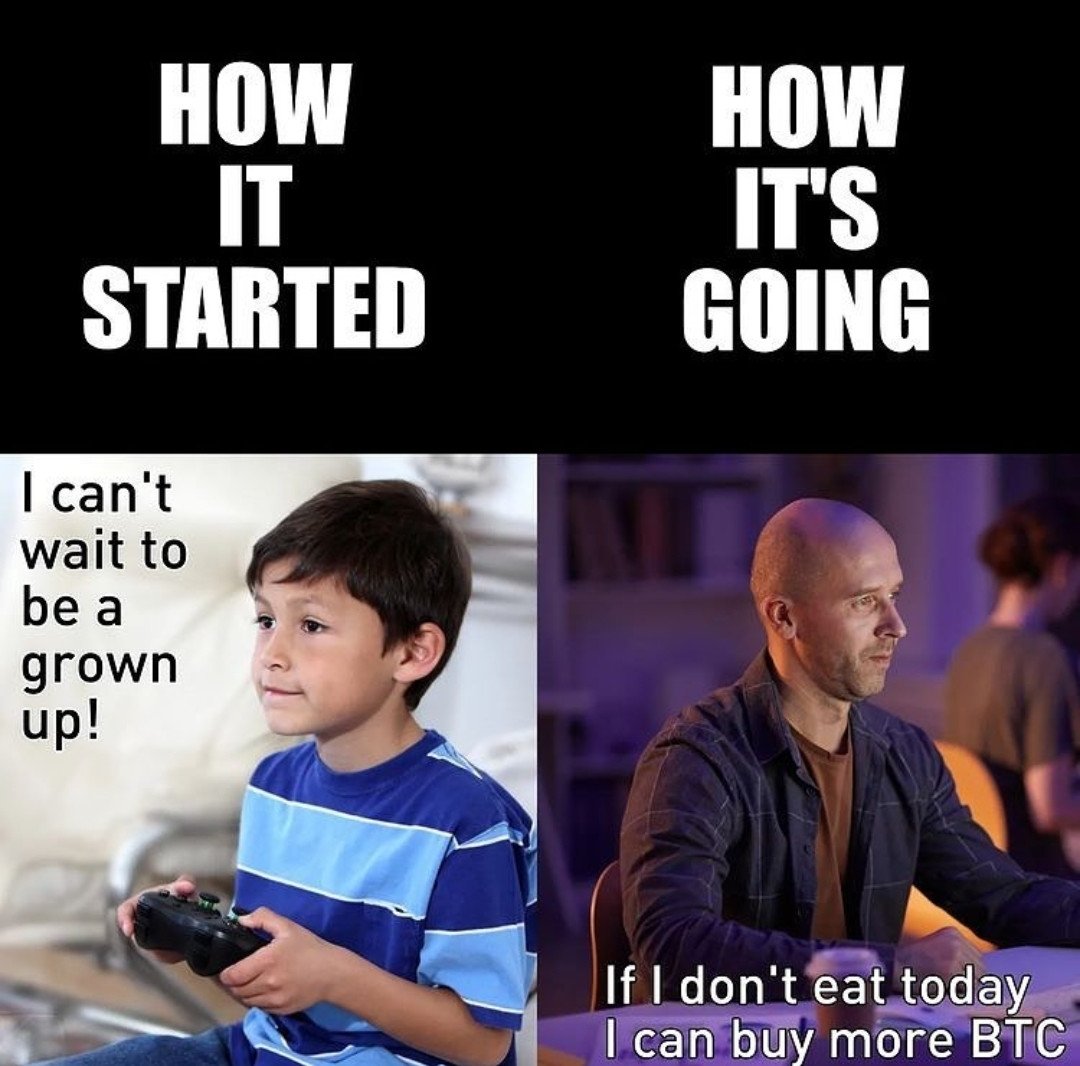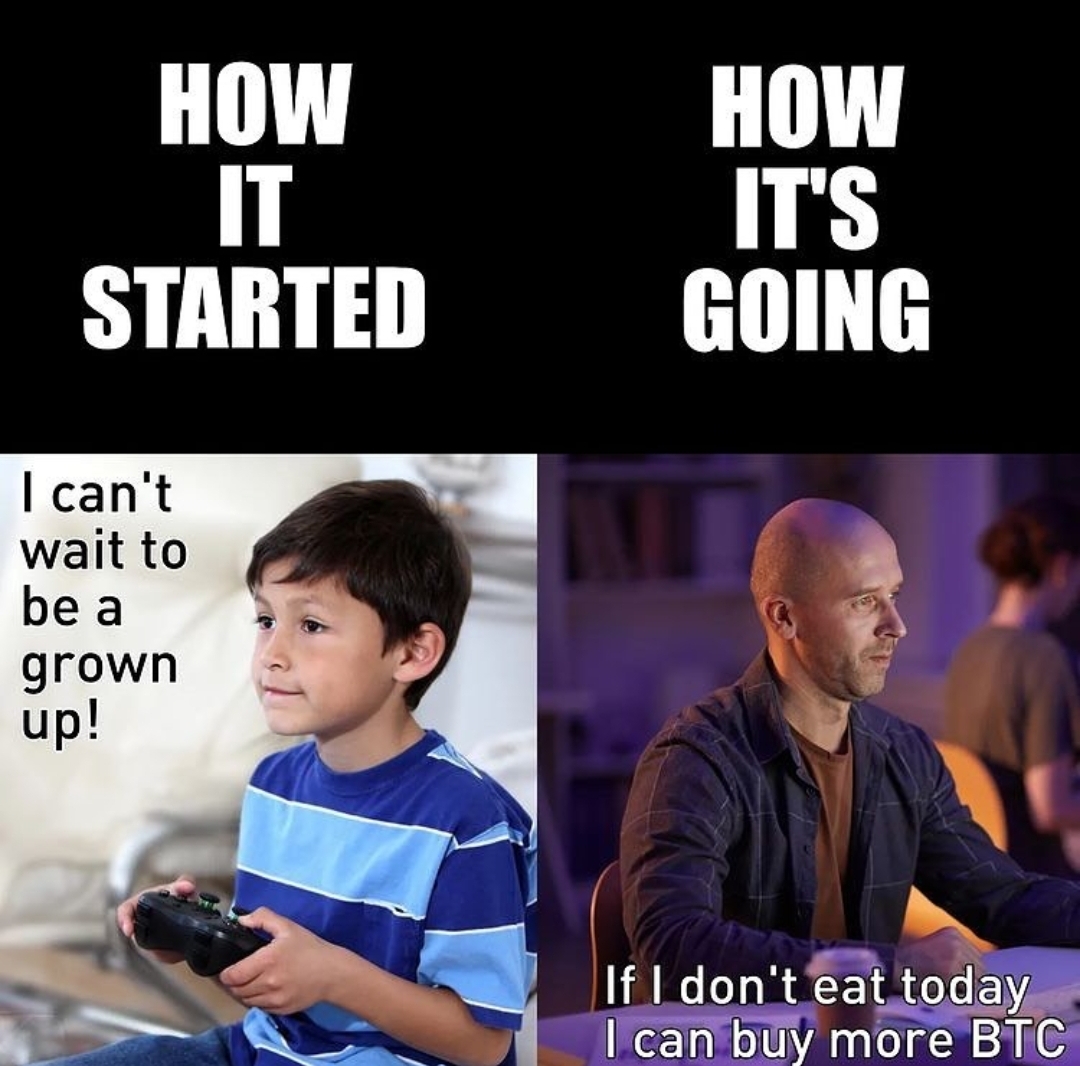 __
And here is an analysis of scamming and hacking incidents during a market downturn.
Scammers and hackers during the bear market

pic.twitter.com/SRILEzyF8x

— moon (@MoonOverlord) October 12, 2022
---