ThoreCoin
THR
ThoreCoin
Created as part of a broader Thore project, the Thorecoin (THR) security token is designed with the goal of bringing fast and substantial crypto-based liquidity for various types of investments.
| Market Cap | Volume 24h | Circulating Supply |
| --- | --- | --- |
| $164,430,417 | $24.56 | 86686.0 THR |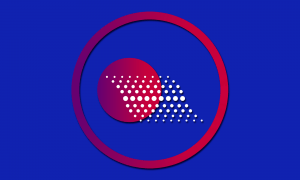 What Is Thorecoin?
The rise of the largely unknown Thorecoin in the crypto scene in the first half of 2019 was one of the more unusual events in the industry which hardly lacks in excitement. Following March 2019, this cryptocurrency reached the ranks of the top 100 coins by making giant strides based on its promise of delivering an optimized security token-based solution, with the focus on delivering liquidity for investments that may require it. In this sense, the THR token is supposed to stand for an investment into a basket of various top traded coins, or even stocks that do not need to be related to cryptos, such as those of tech giants and other global corporate players.
Thorecoin was presented as part of a wider Thore project which was supposedly launched by an "Estonia/India based company". Promoted under the motto of bringing about a "security token tsunami", the project is planned to encompass segmented security token offerings (STOs) to make the tokens available for as many global investors as possible. Those who decide to participate in STOs will be able to buy Thorecoins which are described as fully compliant security tokens built on the Waves platform. The tokens will then allow the investors to exercise their economic rights, particularly with regards to the collection of dividends. Prior to it, the users are invited by the project devs to register on the official Thorecoin token issuance platform.
What Is Thorecoin Attempting to Achieve?
Thorecoin was designed with several goals in mind, most of them having to do with further refinement of the existing benefits of the security token model.
Thorecoin should make it easier to invest in multiple cryptocurrencies. For starters, Thorecoin offers no overt value to investors. Instead, it stands for a basket of other top-traded coins, i.e. a basket of various cryptocurrencies a potential investor can invest in by buying THR tokens. At the same time, Thorecoin's main advantage lies in eliminating the need to buy each cryptocurrency separately. In this manner, the potential investors are required to keep an eye on the price of THR token only, instead of having to keep tabs on prices of all cryptos.
Thorecoin should make it easier to tokenize various assets which will be used to back compliant tokens. Users who decide to buy THR token should get a share in the portfolio which allows them to try to profit from the growth of cryptocurrencies as emerging technologies. All of these portfolios should have sufficient backing in the real-world markets. Thorecoin developers describe their token as powering "programmable securities" in a similar manner Bitcoin did with "real" money. To simplify this interaction further, THR token will be traded just like any other, and serve as the link with various retail investors, funds and angel investors.
Thorecoin team aims to offer new standards of security and liquidity accessibility when it comes to the use of security tokens. THR token is promoted as a safe and secure option, with guarantees that no amount of them can be stolen. They will be stored in whitelisted Thorecoin wallets only, thus helping the token deliver better security. At the same time, THR should offer access to more substantial market liquidity based on the platform's support for spot and margin trading with zero fees.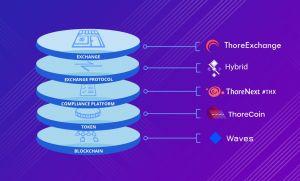 How Does Thore Ecosystem Work?
Thorecoin is described as the token component of the wider project which includes several building blocks:
Launched in 2019, ThoreNext is the platform which offers support services for security token offerings and tokenization. It allows the users to manage emission of their own digital assets, including the tokenization of their real estate assets. The platform helps its users organize their offerings in a streamlined manner and make them in line with whatever regulatory framework is applied to them. Investors are required to undergo Anti-Money Laundering (AML) and Know Your Customer (KYC) procedures prior to being verified and made eligible to participate in the investment process.
In addition to this, ThoreNext aims to help users create and issue their tokens. Based on the business model they want to offer and the existing regulatory demands, they have the option to customize their token features as they see fit. ThoreNext's goal is to eventually become a truly global platform for crowdfunding investments with the help of security tokens.
Finally, ThoreNext comes with an integrated dashboard which the users can access to monitor all information relevant to a specific offering. Tokens will have built-in features that will ensure that only verified investors will be able to purchase them. With its THX Platform Mobile, the users should be able to access and gain insights into their investments at any time and in any place. The platform vows that even startups will be empowered enough to launch their own STOs in a matter of days.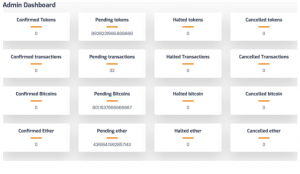 What Is ThoreExchange?
ThoreExchange is described as an institutional-grade digital asset exchange platform existing as part of the Thore project ecosystem. It was designed as an open-source and anonymous platform focused on community work, with projected 1 million trades as the initial goal.
Its cash flow model was made to resemble stock exchanges, with crypto tokens and digital assets playing the role of traditional stocks. In addition to instant token swaps, the platform will offer the following options:
Data security should be ensured with the use of SSL protocol for the encryption of the user data. ThoreExchange will also feature 2-factor authentication and email authorization.
The platform's low fees and reduced slippage risks are planned to support high levels of liquidity as well as high-scale trading.
Due diligence on tokens and coins is supported, with the promised focus on quality over quantity in case of coins. The listing will require submission of extensive development plan and the platform will feature minimum liquidity requirements. Orders will also have expiration dates and the interest will be applied on deposits.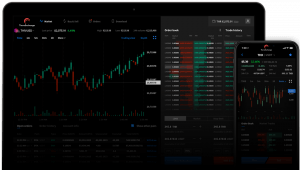 ThoreCoin Availability
As of August 2019, the THR's market capitalization was valued at 154 million USD. More 86 000 THR were found in circulation, out of the currency's total supply of 100,000 THR. The tokens are available for trading on cryptocurrencies such as Crex24.