PLATINCOIN (PLC)
$ 2.39759403 (1 PLC)
-5.85%
The Platincoin platform and its PLC token are developed around the idea of getting cryptocurrencies into everyone's pocket by allowing users to rent dedicated equipment and engage in daily minting business.
Market Cap
Volume 24h
Circulating Supply
Maximum Supply
$ 11,990,542
5,001,073 PLC
$ 10,650
4,442 PLC
5,001,073 PLC
600,399,126 PLC


What Is Platincoin?
The Platincoin platform promotes minting as the shortcut to making cryptocurrencies a more viable source of income for various types of users. Here, "various" does not refer only to their ambitions and plans regarding cryptos, but also their technical knowledge required to make cryptos work for them. Platincoin aims to eliminate complex technical procedures from the equation, as well as the need to engage in competition among the users on a single network.
Instead, it offers a model in which dedicated equipment from Platincoin is rented by users who can get their hands on new coins by minting them. Following the conclusion of the agreement contract, Platincoin will provide the user with a piece of equipment featuring a unique user ID. The rental period is 36 months, and the users can engage in minting on a daily basis. Renting is done in dedicated Platincoin data centers and the project personnel will be in charge of connecting the users' equipment to the system.
Who Is behind the Platincoin Project?
Launched in mid-2017, the Platincoin project moved on under the aegis of PLC Group AG, a Swiss-based technological company whose CEO is Alex Reinhardt. The company is developing all technologies running in the background of the PlatinCoin platform, while Dubai-based Platin Genesis company is in charge of marketing, sales, client assistance marketing and administration.
Reinhardt is known as a crypto evangelist and the founder and CEO behind the ELVN crypto messenger. In addition, he is described as a venture investor and business development expert with more than 10 years of experience in the fields of startup capital, IT and fintech.
What Is Platincoin Attempting to Achieve?
Platincoin aims to achieve a broad range of goals which boil down to the popularization of its minting model in the face of the competing options such as mining:
The minting-based approach offered by Platincoin should make it easier for the mainstream audience to get cryptocurrency coins and push them towards becoming a competitive payment option. The token to achieve this is Platincoin's PLC token, which runs on out-of-the-box approach to the implementation of the Proof-of-Stake model. Its minting does not require users to build large-scale capacities such as those required for mining. Also, the PLC minting does not necessitate providing a constant stream of tech upgrades, such as those miners are required to secure to keep in line with the demands of mining.
Platincoin minting is promoted as a less expensive option to make income from cryptos, combined with the promise of being less labor-intensive as well as more environmentally friendly. Mining cryptos is known to consume huge amounts of electricity, together with the demand to provide for periodical rig upgrades. Platincoin's equipment renting model is based on the provision of PLC Secure Box system, which offers a secure storage of the user's private key and supports the PLC minting with block frequency of 90 sec and 4 Mb block sizes. As such, it is supposed to represent an alternative to PC-based rigs and the requirement to have them operate around-the-clock. Based on this, the Secure Box should allow the users to save on their energy bills and lower their impact on the environment.
Platincoin's ultimate objective of becoming a mass payment means should be supported by the development of a supporting ecosystem around it, consisting of various payment facilities such as debit cards. The Platincoin developers claim that more than 90% of all Bitcoin transactions are facilitated as part of what they describe as "market speculation". Instead of this, the Platincoin platform plans to implement a payment-focused ecosystem which will feature fast transactions and lower risks, while particularly targeting the unbanked population in developing. With the ability to create PLC coins themselves, the users should be better equipped to make them a means of daily payment, such as that covering food, clothes, restaurants, etc. To make this process more transparent in the future, PlatinCoin has introduced the requirement for the verification of the users of Platincoin. The process involves verification of the place of residence and the origins of the investments, as well as checkups for political involvement and placement on criminal watch lists. This is followed by the development of supporting technologies developed as part of what is dubbed the Platincoin's "cryptosystem", such as flight and booking payments, debit cards, dedicated messengers etc.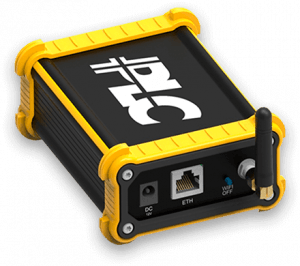 How Does Platincoin Work?
The Platincoin platform implements an array of technologies which are supposed to help it deliver on its promise of making PLC token acquisition a secure and predictable process.
For starters, the Platincoin platform is based on Litecoin blockchain technology. This foundation is supposed to help Platincoin make use of its
stability and transaction processing speeds, paired with the protection from various attacks. At the same time, the Litecoin's source code should provide Platincoin with enough room for future upgrades. Yet, the Platincoin team put their own twist on the Litecoin tech, as they eliminated the demand for mining-based resources, going instead for an optimized Proof-of-Stake. This model is also supposed to guarantee a fairer distribution of minting rewards.
The platform consists of a network with thousands of nodes which are assessed for their resistance to various types of blockchain-based attacks. The same goes for checking network partitions for their capacity to resist hacking attempts, falsifications of a chain, key selection and other issues that Platincoin faces as an open and distributed system. At the same time, the same procedure also involves testing the network's overall capacity and its resistance to peak loads.
Platincoin's Litecoin base was chosen as a combination capable of supporting new technologies such as Lightning Network and atomic transactions, with an inherent stability and resistance to Time Wrap and 51% attacks. The hash function on the Platincoin platform is CryptoNight, which was picked out as a source of protection for blocks and a shield against the use of specialized mining equipment and third-party software.
What Are the Components of the Platincoin's "Cryptosystem"?
The Platincoin project is based on the interaction of several components found at the heart of its ecosystem:
PLC Secure Box
PlatinCoin E-Wallet
PlatinCoin Debit Card
Flight and Hotel Booking Tool
CryptoMessenger
How Does PLC Secure Box Work?
PLC Secure box is capable of producing 10% of new Platincoins on an annual basis. The amount of these boxes is limited to some 28 000 units, with a starting price of EUR 5000. Users are required to store their created PLC onto the Secure Box to ensure the future proliferation of coins - once the Secure Box is activated, 10% of new coins are created from the amount of transferred PLC.
What Is PlateCoin E-Wallet?
PlatinCoin comes with several types of wallets intended for its users, all of them offering diverse levels of accessibility, functions, and levels of security:
The internal wallet is found in nodes and offers the broadest array of functions to the users. These include the ability to create transactions, use digital interface to get insight into them as well as code and decode them. While being suitable for those wanting the fastest transactions, this wallet is not a great choice for large investments since it is slightly more vulnerable to standard attacks.
Mobile Platincoin wallets for Android and iOS platforms are the most common solutions for the interfacing and interaction with the Platincoin platform. They feature private key encryption with a 6-digit PIN and an option for the storage of encrypted data on the device.
The PlatinCoin High Secure Wallet is promoted as the most secure option for the keeping and maintenance of PLC.
Finally, Platincoin is working on the development of the CryptoMessenger, which is going to combine standard features of messenger apps such as WhatsApp with e-wallet functions. These wallets are planned to support transfers with PLC, together with those involving popular cryptos such as Bitcoin, Ethereum, Ripple and others.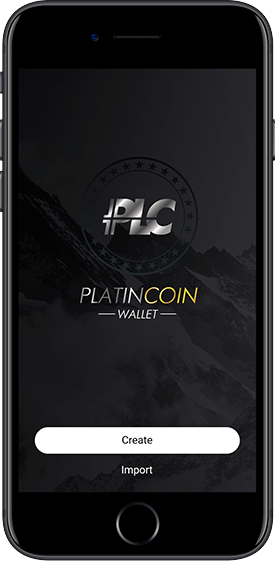 Platincoin Debit Card and Flight and Booking Tool
Platincoin debit card is being developed as an extension of the platform's efforts to offer convenience to all future users of PLC tokens. The debit card will focus on international usability as well as on the compliance with various regulations the users have to observe. The first usage stage will include payment with cryptocurrencies which are immediately converted to standard currencies with the help of specialized software developed by the PLC team. The second stage will see Platincoins used for direct payment alongside the existing currencies.
In addition to this, the PlatinCoin Flight and Hotel Booking Tool is developed as a dedicated option to be used for the hotel and flight payments. The system should be made operational globally via the Platincoin main website, with an option to set down various criteria by which the user can narrow down the desired hotels and flights. The project plans to support payments with PLC in the future.
Platincoin Availability
As of August 2019, Platincoin's market cap was valued at USD 157 million, with some 5 million PLC found in circulation, out of the total planned amount of 600 million. In addition to minting, the PLC can be acquired via trading on several cryptocurrency exchanges which support it.