NowEx
NowEx is a relatively new crypto derivatives exchange founded in Hong Kong and based in Singapore. Here, you can trade perpetual contracts and options of some of the top cryptocurrencies, including Bitcoin, Ethereum, Litecoin, XRP, and many more. All its perpetual contracts and options are denominated in Tether (USDT), which makes it easy to follow your account balances. Besides, the exchange offers contract trading with up to 200x leverage, making it an attractive option for high-risk traders. It also has many user-friendly features like "Onekey reverse," but keep in mind that it accepts USDT deposits only. Last but not least, there are no forced know-your-customer (KYC) checks on traders, so you can sign up and start trading in minutes.
General info
| | |
| --- | --- |
| Web address: | NowEx |
| Support contact: | Link |
| Main location: | Singapore |
| Daily volume: | 0.0 BTC |
| Mobile app available: | Yes |
| Is decentralized: | No |
| | |
| --- | --- |
| Parent Company: | NOWEX |
| Transfer types: | Crypto Transfer, |
| Supported fiat: | - |
| Supported pairs: | 21 |
| Has token: | NOW |
| Fees: | Medium (Compare rates) |
Pros & Cons
20+ cryptocurrency derivatives Low fees USDT-denominated contracts Generous referral program and multiple bonuses No KYC Unique trading features
Limited options for adjusting leverage Some of the web translations could be of better quality No fiat deposits Supports only USDT deposits Limited account security options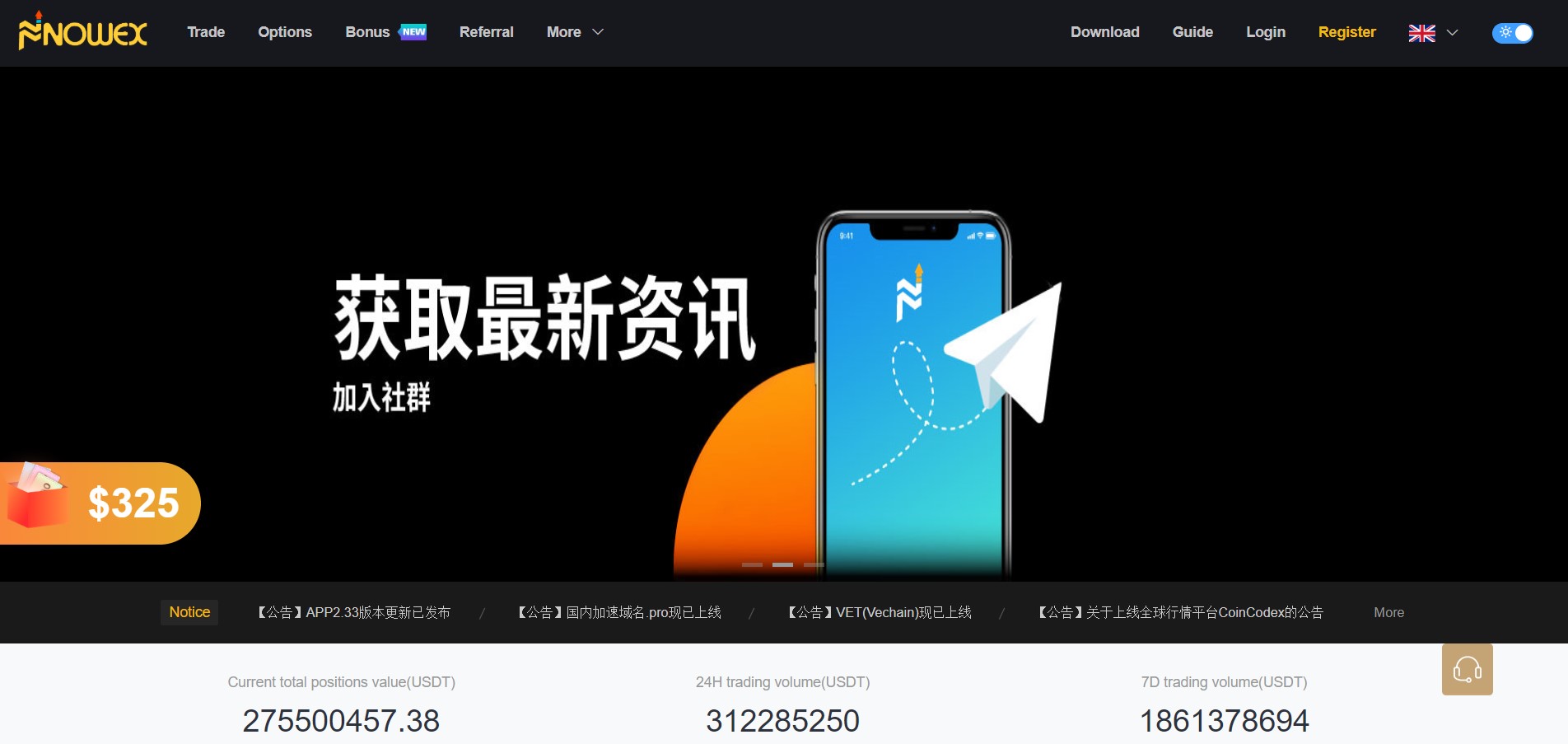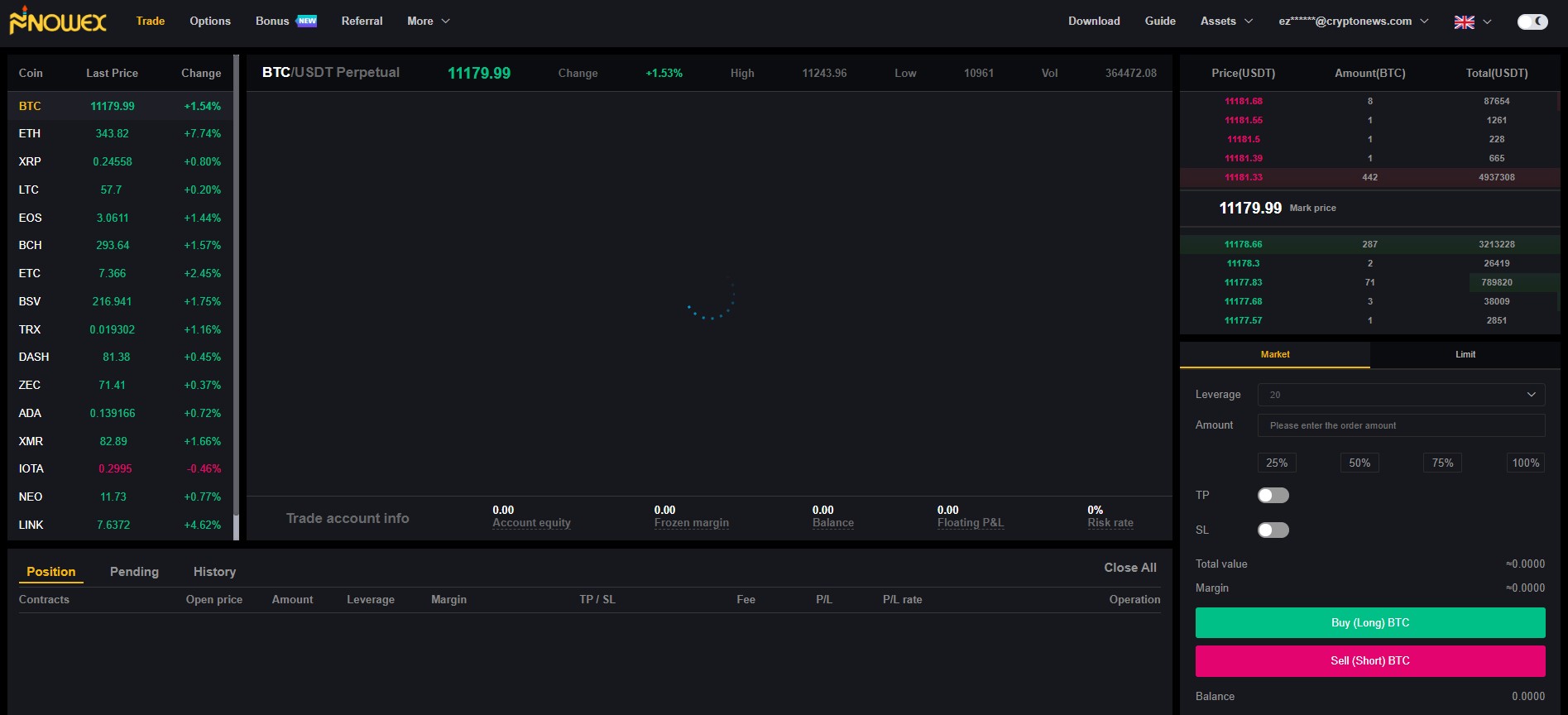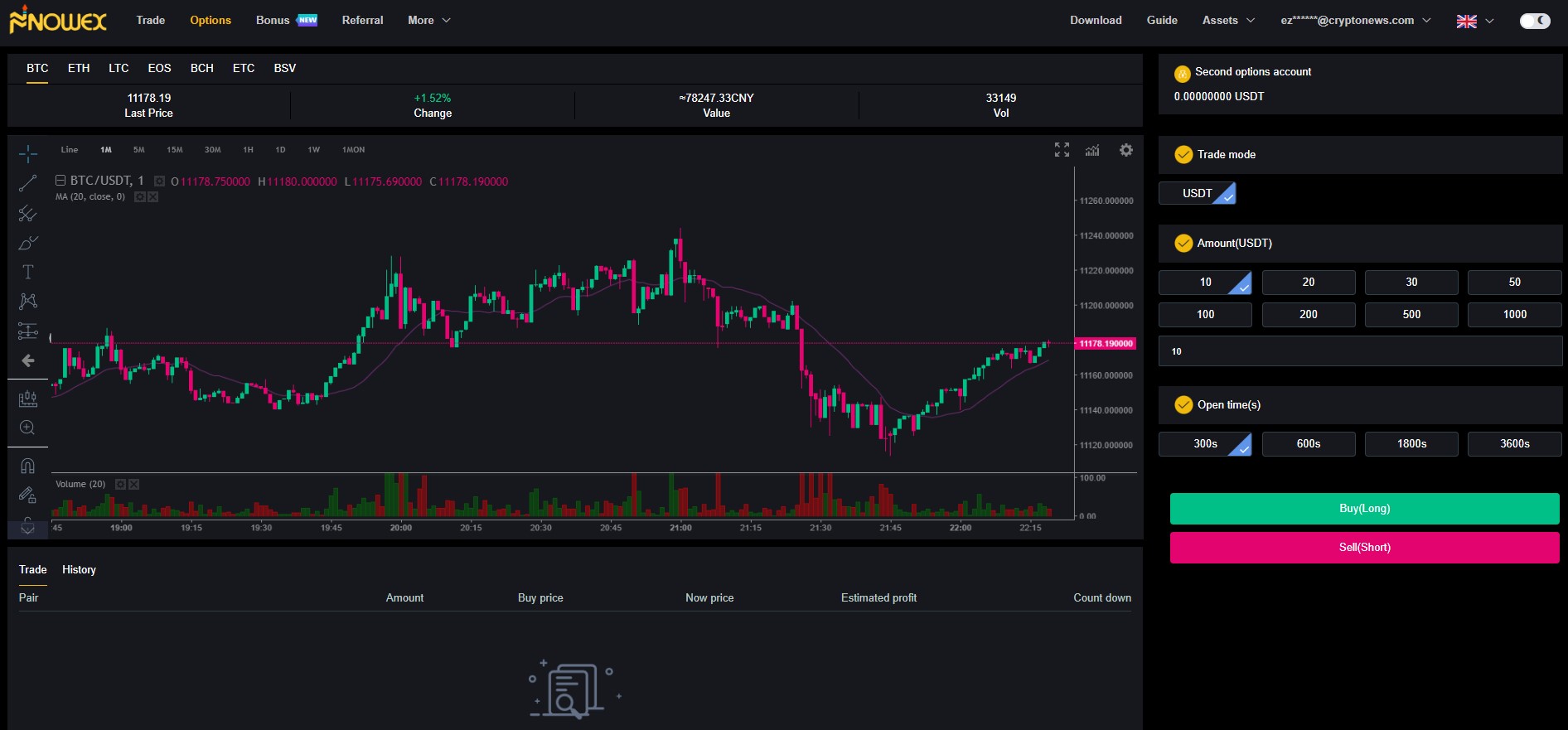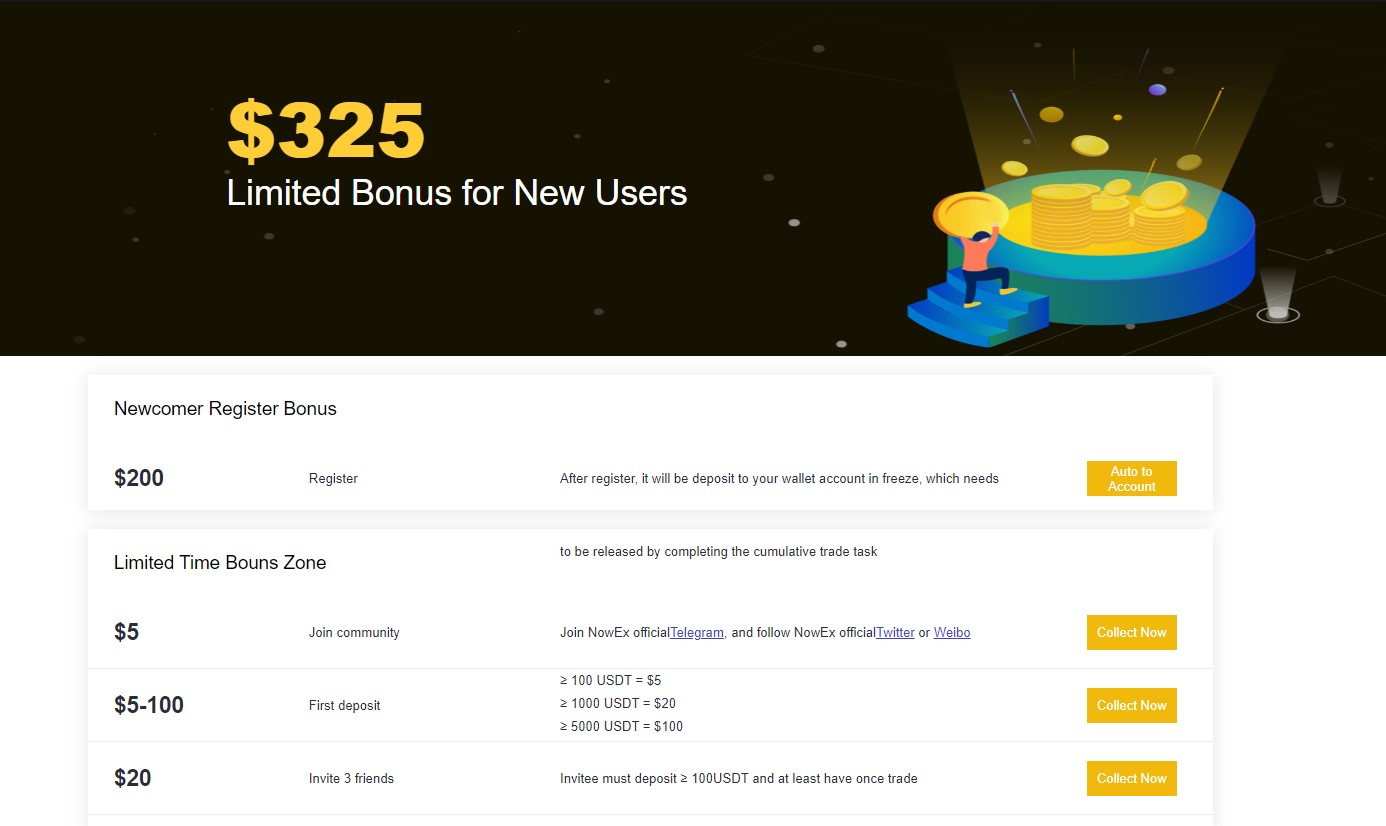 NowEx Review: Key features
NowEx is a relatively new crypto derivatives platform based in Singapore. Although being a new kid on the block, it offers numerous unique trading features, contracts, and user-friendly tools.
The key features of the exchange include:
Crypto derivatives exchange. Make profit by using price swings of your favorite cryptocurrencies with NowEx. It does not allow you to purchase the underlying assets, though.
A simple user interface, which is suitable for beginners, but the exchange itself is recommended for advanced crypto derivatives traders.
USDT settlement. Tether (USDT) is the main currency of the platform. All markets and contracts are denominated in USDT.
No KYC checks. NowEx does not require you to submit any of your personal information, thus ensuring your privacy and security.
Low fees. NowEx has a straightforward and transparent fee structure, as there are no funding and overnight charges. Opening a position costs you only 0.08% per trade.
Unique trading features. For example, you can make use of "Onekey Reverse" or "Close All" functions, which let you close and rebuy opposite market positions with a single click or close all of your open positions, respectively.
Up to 200x leverage. High-risk traders may enjoy a high amount of leverage available on the platform. You can open a position with either 20x, 50x, 100x, or 200x leverage.
Although NowEx has a great user-interface, it is more suitable for experienced cryptocurrency traders who already know how to get Tether (USDT) cryptocurrency for funding their trades. Besides, the platform offers uniquely high amounts of leverage, which are only recommended for more experienced traders.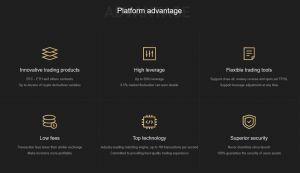 Background information
NowEx was founded in 2019 in Hong Kong and is based in Singapore, with remote branches in London, Los Angeles, Tokyo, and other places. The platform focuses on cryptocurrency derivatives trading and is a member of trademaster tech and is said to have an Estonian MTR financial supervision license.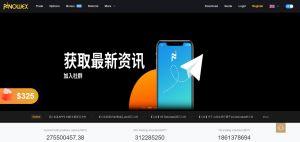 NowEx is a no KYC (know your customer) exchange, meaning that it accepts traders from all jurisdictions where crypto trading is legal, and it does not force you to verify your identity.
Signing up on NowEx takes just a few minutes, and you can start trading immediately by depositing Tether (USDT) onto the platform.
Even though identity verification is optional, doing so might help you to avoid potential troubles in the future or speed up the process of your account recovery in case of a lost password.

At the moment, its website is translated into six languages: English, Chinese, Simplified Chinese, Russian, Japanese, and Korean.
NowEx fees
NowEx has a simple and transparent fee structure. There are no deposit, overnight, and funding fees, and the platform charges only minuscule trading and fund withdrawal fee.
Here is a brief overview of NowEx's fees and trading conditions:
| Type | Parameters |
| --- | --- |
| Coin | BTC, ETH, LTC, XRP and all others |
| Leverage | 20x, 50x, 100x, 200x |
| Pricing Unit | USDT |
| Spread | Based on market depth |
| Trade Fee | 0.08% (charged on position opening) |
| Funding Fee | Free |
| Trading time | 24/7 |
| Compulsory trading rules | Risk rate <50% |
| Risk rate calculation formula | Account equity / margin * 100% |
| Margin | Trade value / Leverage |
| Deposit coin | USDT |
As you can see, opening trade will cost you only0.08%, and closing a position is free of charge. Besides, unlike other crypto derivatives exchanges, NowEx does not charge funding and overnight fees, which make it one of the cheapest derivatives exchanges out there.
Withdrawing USDT from the NowEx platform will cost you 5 USDT, though, and the platform supports both OMNI and ERC-20 based USDT withdrawals.
Compared with competing crypto derivative exchanges, NowEx provides one of the cheapest services out there. For example, even though exchanges like BitMex or ByBit charge 0.075% per taking a market position and even pay market makers a rebate for offering extra liquidity, they also apply additional funding and overnight rates, which essentially constitute a more expensive trading option over time.
Is NowEx secure?
NowEx is a relatively new exchange and it has not been hacked yet. At the same time, it hasn't been protecting itself online for a very long time and remains to be tested by time to become a long-standing player in the industry.
NowEx platform utilizes the following rigorous and conservative security measures:
Multiple signed addresses for deposits and withdrawals.
99% of user funds are kept in multisig cold storage
At least two staff members audit all withdrawals from NowEx.
There are no keys kept online, so even if hackers gained access to all NowEx's services and web platform, they could not steal user funds.
All deposit addresses are verified by third-party services to ensure that NowEx controls their keys.
The system is running on industry-standard Amazon Web Services (WEB).
All NowEx's software and hardware systems require authentication, and individual systems cannot communicate with each other except for approved and monitored channels.
The trading engine is programmed in KDB+ language and utilizes a set of tools used in high-frequency trading applications run by major banks. It allows NowEx to operate with unprecedented speed and reliability, review all accounts, and suspend the system in case there's any suspicious activity.
On the user side of things, you can protect your account from unauthorized access by setting up an SMS verification (2FA). Unfortunately, NowEx does not currently support alternative two-factor authentication methods like Google Authenticator based 2FA or Yubikey, which are considered to be more secure than SMS verification.
On the regulatory side of things, NowEx is said to be a member of trademaster tech and have an Estonian MTR financial supervision. However, though their license number is not publicly known, and cannot be individually verified.
Overall, NowEx can be considered to be a secure crypto derivatives exchange, especially on the system side of things. However, there are areas where the exchange could improve, including introducing more user account security measures and increasing regulatory transparency.
Design and usability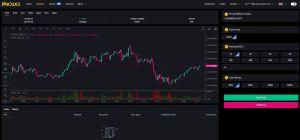 NowEx is a convenient trading platform that makes it easy to sign up and start trading crypto derivatives. The platform does not ask you to verify your identity, but it also does not allow you to top up your account with fiat currencies, meaning that you have to deposit cryptocurrency. At the moment, NowEx accepts deposits in Tether (USDT) and exchange's native NOW cryptocurrency.
The platform itself is easy to register and navigate. However, not all of its sections are translated from Chinese at the time of writing this review (August 1, 2020), which can create unnecessary friction when navigating the platform's pages for non-Chinese speaking users.
The main trading activities take place in two NowEx's trading panels: perpetual contracts and options.
The perpetual contracts trading panel is structured like this: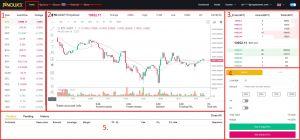 Trading markets
Market price chart with technical analysis tools
Orderbook
Order placing panel
Your current orders and trading history
The panel is relatively easy to use and includes just enough elements to make it a clean and easily understandable trading experience.
Currently, the exchange lets you trade the following perpetual contracts denominated in Tether (USDT):
Bitcoin (BTC)
Ethereum (ETH)
XRP (XRP)
Litecoin (LTC)
EOS (EOS)
Bitcoin Cash (BCH)
Ethereum Classic (ETC)
Bitcoin SV (BSV)
Tron (TRX)
Dash (DASH)
Zcash (ZEC)
Cardano (ADA)
Monero (XMR)
IOTA (IOTA)
NEO (NEO)
Chainlink (LINK)
VeChain (VET)
Perpetual contracts trading comes with up to 200x leverage. You can place either market or limit orders with either 20x, 50x, 100x, or 200x leverage. The exchange also makes it easy to set up 'stop-loss' and 'take profit' levels.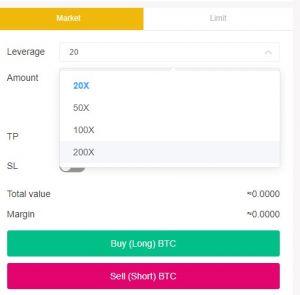 Besides, you can trade the following USDT denominated options:
Bitcoin (BTC)
Ethereum (ETH)
Litecoin (LTC)
EOS (EOS)
Bitcoin Cash (BCH)
Ethereum Classic (ETC)
Bitcoin SV (BSV)
The options platform has a similar structure as the perpetual contract trading panel, though it is fundamentally different.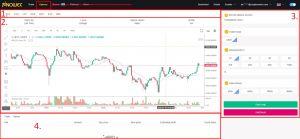 Markets navigation
Price chart and charting tools
Order placing window
Active orders and trading history
Options are slightly more complicated trading instruments, so be sure that you understand what you're getting into before trading them. Here's a short guide by the exchange explaining its options contracts.
Other notable features of the platform include "Onekey reverse" and "Close All" buttons.
"Onekey reverse" is a unique feature that allows you to quickly close all of your positions and buy the same amount of contracts in the opposite direction (long or short). It is useful during the times of market volatility when traders foresee drastic market changes.
"Close All" allows you to close all of your positions at once, which have three additional options: closing all, closing long orders, or closing short orders. This lets you quickly close your positions when necessary.
NowEx also has a mobile app for iOS and Android. You can download it from this dedicated page, though mind that these apps are not listed either on the official Apple Store or Google Play Store as you download it directly from the site.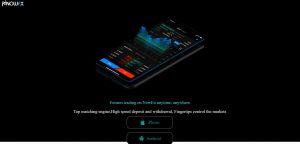 Overall, the platform is relatively easy to use, though it might be somewhat complicated for beginners. However, if you're new to cryptocurrency trading or overall investing, it is not recommended to start with high leverage trading due to volatility and high risks involving these contracts. Make sure that you understand the risks prior to trading and never trade or invest more than you can afford to lose.
Customer support
NowEx has multiple customer support channels, including:
Besides, you can always visit NowEx's guides and frequently asked questions (FAQ) section, where the exchange's staff had explained the most common issues concerning the exchange, its products, and operations.

The support team is quick to respond, and you can expect to get an answer to your inquiry within 24 hours at most.
NOW Tokens
NowEx have its native exchange token NOW, aka NowEx token. The total supply of NOW is 10,000,000, and 50% of the tokens were distributed via various airdrops.
NOW tokens can be used for fee discounts and other perks on the exchange.
Deposit and withdrawal methods
NowEx is a pure cryptocurrency derivatives exchange. Hence, it accepts only deposits and withdrawals in Tether (USDT) and exchange's native NOW cryptocurrency. All trades on the exchange are denominated in USDT, thus making it easier to track your gains and losses.
For this reason, you must obtain Tether (USDT) cryptocurrency first before trading on the exchange. You can do that by using third-party services like ChangeNOW, Changelly, Xcoins, or Switchere.
Tether (USDT) deposits are free of charge; however, you will pay a 5 USDT commission upon withdrawal.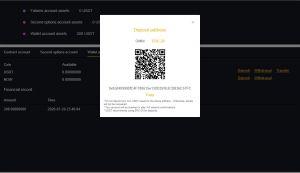 At the moment, NowEx accepts both OMNI and ERC-20 issued USDT tokens.
NowEx bonuses and referral program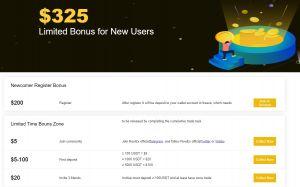 Currently, all new NowEx users can collect up to USDT 325 bonus, which consists of completing numerous microtasks. For example, you can get:
200 USDT for account registration (will be frozen until you make a deposit and complete cumulative trade risk - trade at least 300,000 USDT or more).
5 USDT for joining the community's social media channels.
5 - 100 USDT first deposit bonus.
20 USDT for inviting at least three friends (friends must deposit at least 100 USDT to count)
Aside from that, you can also make money by distributing NowEx's referral links and earn up to 65% commission on transaction fees.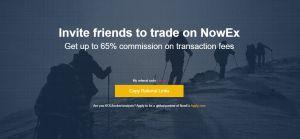 More business-minded people can become NowEx's affiliate partners and earn up to 80% commission.
Conclusion
NowEx is a promising trading portal. It offers uniquely low fees, handy advanced trading features, a secure and robust platform, and great bonuses. Nevertheless, the platform could improve by introducing more robust personal account security measures and improve the quality of the website's documentation. It supports privacy-oriented traders, which means that signing up and trading on the platform is as easy as pie, and its user-interface is simple and easy to navigate. If you were to use NowEx regularly, keep in mind that non-KYC exchanges are likely to experience more regulatory scrutiny in the future, and that high, 200x leverage is recommended for seasoned traders only.