Yuan Depreciation Could Fuel an Epic Crypto Bull Market – Arthur Hayes
Disclosure: Crypto is a high-risk asset class. This article is provided for informational purposes and does not constitute investment advice. By using this website, you agree to our terms and conditions. We may utilise affiliate links within our content, and receive commission.
Similar to 2015, a sharp and sudden yuan depreciation could lead to the beginning of another "epic bull market," according to Arthur Hayes, co-founder & CEO of cryptocurrency trading platform BitMEX.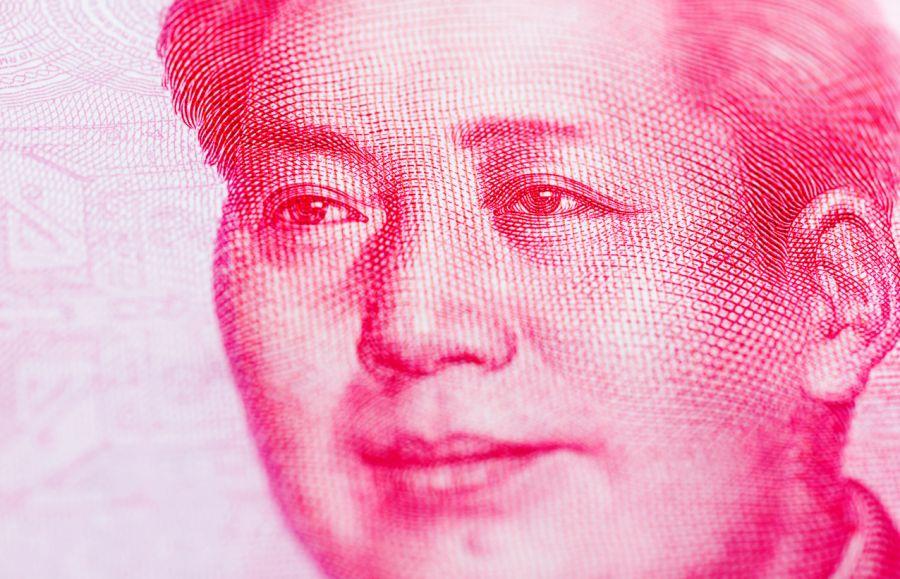 In his recent digest, discussing the U.S. and Chinese economies, especially given the current trade war, Hayes focused on China, stating that "Chinese asset holders are not stupid. They see the writing on the wall, and as the CNY has recently crept higher towards the magical 7.00 [yuan per U.S. dollar], Bitcoin exited the doldrums and more than doubled."
USD/CNY chart: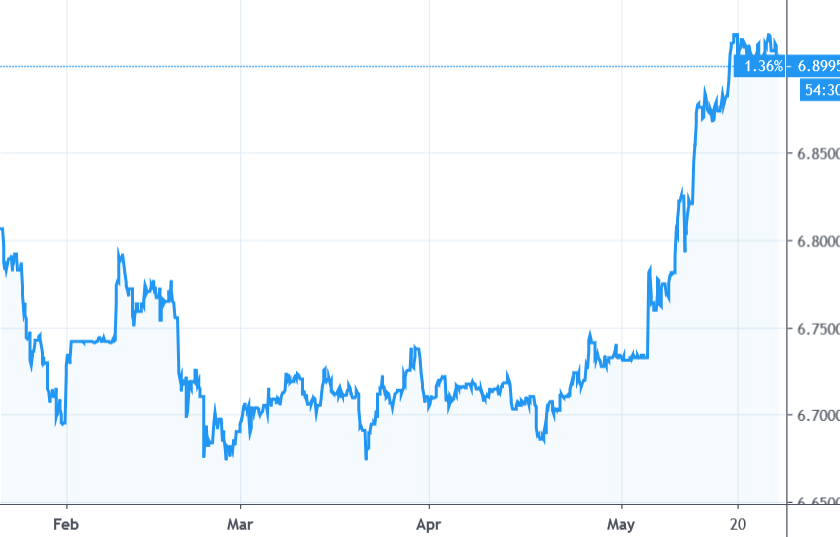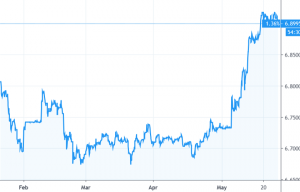 ____
BTC/USD chart: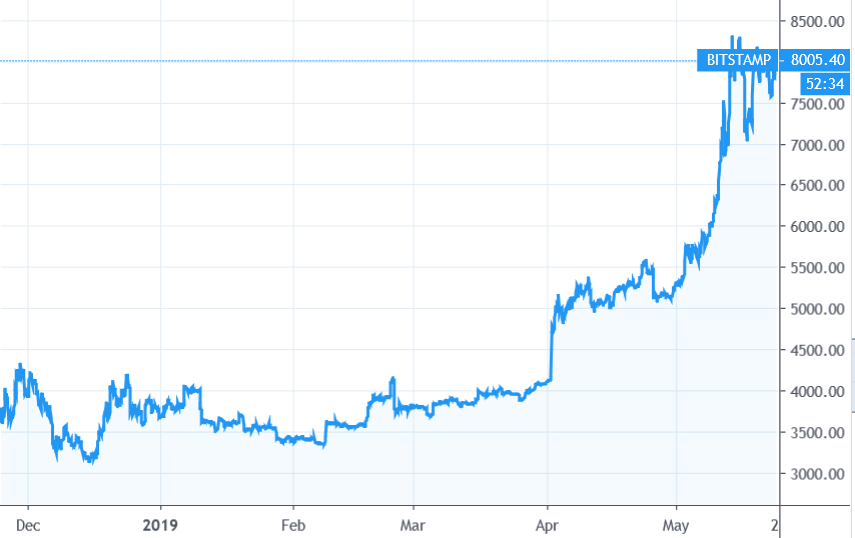 Printing Money Like it's 2008
This all goes back to the way in which Chinese economy functions. Hayes explains that GDP (gross domestic product) can be viewed as just a political number, not a true representation on an economy's health, where governments set their targets and then print money to reach it. In case of China, "it lacks a well-functioning consumer economic participation to create homegrown GDP growth", so it relies on printing money to create economic activity. "The trade war, while pointless in the long run, pushed China to continue to print more and more money to keep growth numbers at "acceptable" levels," finds Hayes. Also, "the scale of credit creation each year dwarfs any country ever in human history."
The CEO writes that, unlike Americans, Chinese people don't trust the government and see exactly what is happening. Since the 1980s, the country has devalued and revalued the CNY multiple times. And while the People's Bank of China (PBOC) kept the yuan relatively stable since early 2017 and has tightened credit conditions, because of the trade war "now they are printing money like it's 2008." Hayes explains: "That pressure will build around the exchange rate, and at some point, either the PBOC tightens credit and slows GDP growth, or devalues."
In either case, investors will be looking to next month's Group of 20 meeting in Japan to see if presidents Xi Jinping and Donald Trump move toward ending their dispute. A meeting would bode well for the yuan, while a lack of further negotiations would push the currency weaker, Gao Qi, a currency strategist at Scotiabank in Singapore, told Bloomberg this past Thursday. Meanwhile, Tommy Xie, an economist at Oversea-Chinese Banking Corp., told Bloomberg that China's policy makers want to slow the depreciation and control volatility. "The PBOC has been following its usual script in managing the yuan, which is using strong fixings onshore and limiting liquidity in overseas markets. The authorities will crack down on capital outflows in a tougher way if the currency keeps sliding," he said.
Bitcoin performs well when yuan depreciates fast
Given that cryptocurrency exchanges are banned in China, the Chinese traders started getting their Bitcoin in the Chinese OTC (over-the counter) markets. "The OTC market is vibrant, and these venues have found politically acceptable ways to allow buyers and sellers to meet in China," says Hayes.
He also credits Zhao Dong, a well-known Chinese OTC trader, founder of blockchain investment firm DGroup, who owns an undisclosed stake in the crypto trading platform Bitfinex, as one of the main people responsible for the successful USD 1 billion Bitfinex LEOcoin (LEO) Initial Exchange Offering (IEO), given that Zhao publicly supported the platform in the Chinese crypto community, and "his clout and network helped Bitfinex win back the Chinese traders."
"The key number is 7.00", Hayes writes. "If the PBOC allows the Yuan to break this level, ordinary Zhou's will scramble to get their hands on Bitcoin and other cryptos", which will lead to another bull market.
Previous forecasts
Hayes has had a few famous predictions so far. For example, back when the cryptoverse was at its highest in December 2017, Hayes warned that it's an extremely volatile asset and not to become "lulled into complacency with a market that keeps going up every day." The price indeed dropped in the days after.
His next famous prediction came in June 2018, when he said that a positive regulatory response to Bitcoin could send it soaring to USD 50,000 by the end of that year. Unfortunately, the positive response did not happen, and so neither did his prediction come to pass.
Also, in March this year, he predicted that Bitcoin will more than double and reach USD 10,000 per coin this year. Currently standing at around USD 7,960, it's not far from it, but the accuracy of this prediction remains to be seen.
Watch more: The Future of BitMEX and Bitcoin Outlook with Arthur Hayes
---