XRP Price Prediction as Bulls Hold $0.50 Support Level – Time to Buy?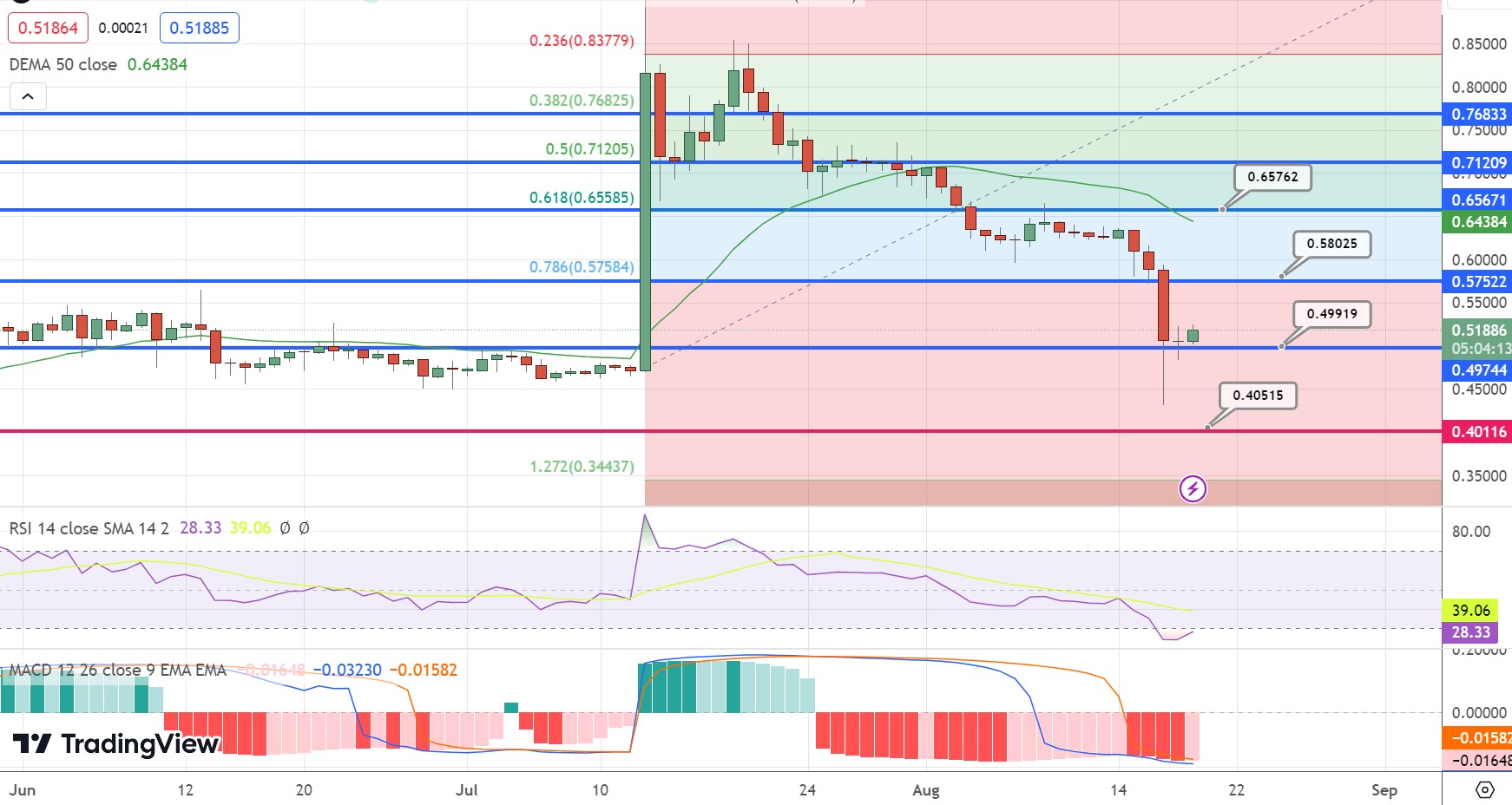 Ripple's (XRP) price has recently been trading at around $0.50, which is good news for those hoping for a price increase.
However, its value has dropped significantly in the past months due to an ongoing legal issue with the SEC and Ripple Labs, the company behind XRP.
Currently priced at $0.50, stability has been found which may indicate the market is stabilizing after a drop.
A rise above $0.50 could lead to an increase towards the next hurdle at $0.60, a positive move for XRP bulls.
Ripple's XRP: Facing SEC Lawsuit with Potential for Positive Developments and Growing Adoption
The SEC lawsuit against Ripple Labs is ongoing, but recent developments may benefit bulls.
In July, a federal judge ruled that the SEC must provide more information about why it classified XRP as a security.
Bulls are optimistic that a favorable outcome in the appeal could boost XRP's price, but the SEC's case could be impeded.
Despite the SEC lawsuit, XRP adoption is increasing. Major companies such as MoneyGram, Cuallix, and Flare Networks have announced plans to use XRP for cross-border transactions because of its fast, scalable, and low-fee ledger.
This trend could have a positive impact on XRP's price.
SEC Appeals Judge's Rulings in Ripple Case, Creating Uncertainty for XRP
The SEC has filed an appeal against Ripple Labs in a new development. This appeal centers on two critical points.
Firstly, whether the programmatic sales of XRP by Ripple qualify as securities offerings, and secondly, whether the sales of XRP to RippleNet members should be considered as securities transactions.
It is worth noting that the SEC argues that the judge's rulings on these issues were wrong and that they will significantly impact the outcome of the case.
Ripple Labs has opposed the SEC's appeal, arguing that it is premature and that the judge's rulings should be allowed to stand.
However, Ripple Labs may be negatively impacted by the pending SEC appeal and the uncertain ruling of the higher court, which could potentially lower the value of XRP.
The outlook for XRP is positive in the long term, but the short-term outlook is uncertain. The SEC's appeal could delay the case resolution and create volatility in the XRP market.
If the SEC is ultimately unsuccessful in their lawsuit, it could be a significant catalyst for XRP's price. However, if the SEC is successful, it could have a devastating impact on XRP.
XRP Price Prediction
The current price of XRP is $0.504120, with a 24-hour trading volume of $1.2 billion.
XRP has decreased by less than 1% in the past 24 hours and is now ranked #5 in the market.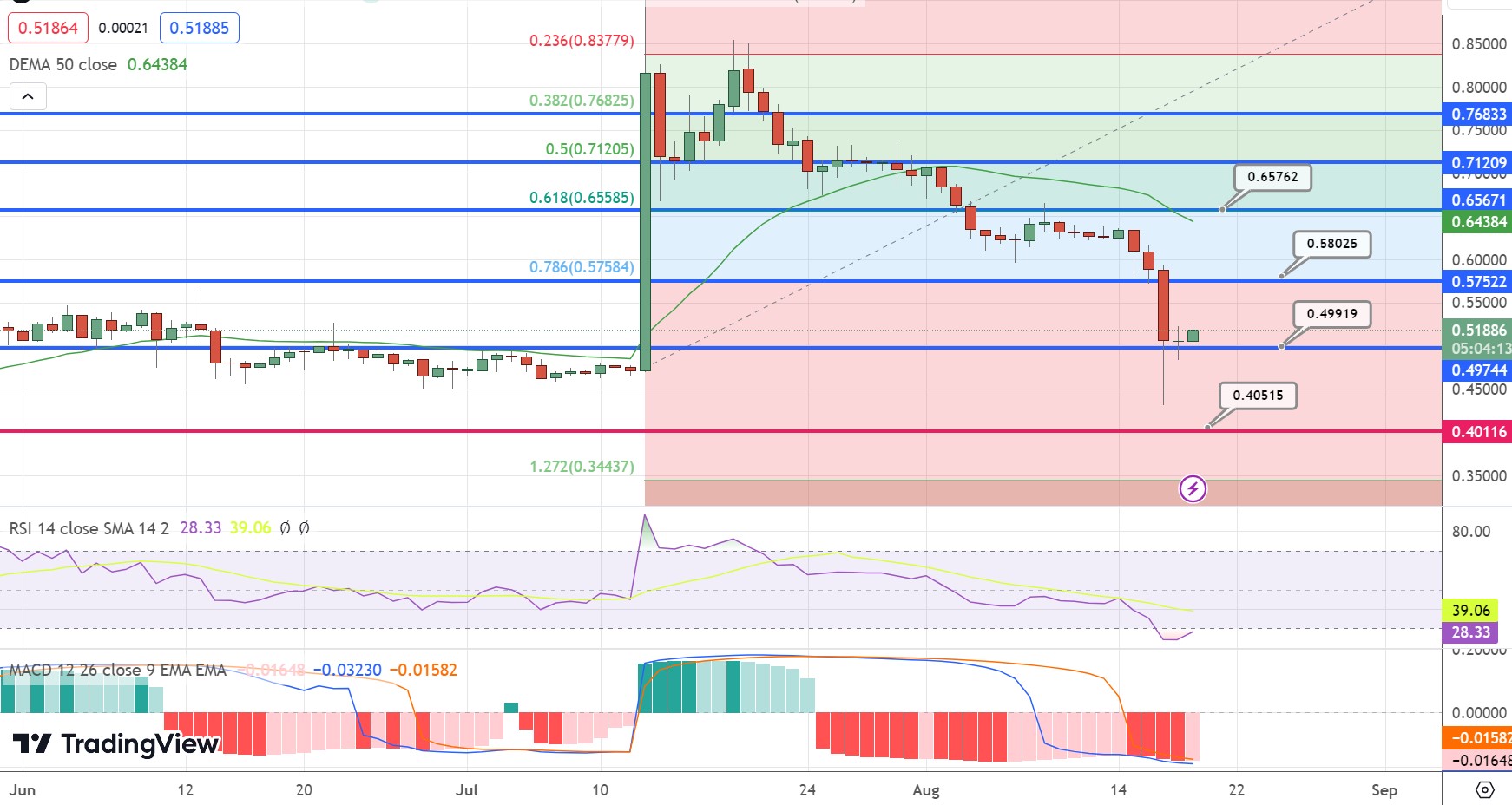 The live market cap of XRP is $26 billion, with 52,841,868,447 XRP coins in circulation and a maximum supply of 100,000,000,000 XRP coins.
Wall Street Memes - The Alternative Coin Worth Considering
Investors are currently exploring different investment options in the cryptocurrency market and one option that stands out is WSM.
$WSM, the meme coin, has achieved a noteworthy milestone with its presale being highly anticipated by individual investors.
Wall Street Memes, an online community popular for catering to these investors, is behind the coin.
The presale for Wall Street Memes' crypto project started on May 26, 2023, via their official website wallstmemes.com.
The WSM token was initially priced at $0.025 during the first of the thirty stages.
Investor interest was strong, with over $300,000 raised on the first day of the presale and the total amount reaching $25 million within just six weeks, as of now.
Currently, WSM tokens are available for purchase for $0.0337 during this presale stage
Don't miss out on this opportunity to participate in the exciting $WSM presale and potentially benefit from its promising growth prospects. Invest in Wall Street Memes now and join this thrilling and rewarding venture!
Disclaimer: Crypto is a high-risk asset class. This article is provided for informational purposes and does not constitute investment advice. You could lose all of your capital.
---