XRP Price Prediction as $0.50 Level Fails to Hold – Will XRP Keep Falling?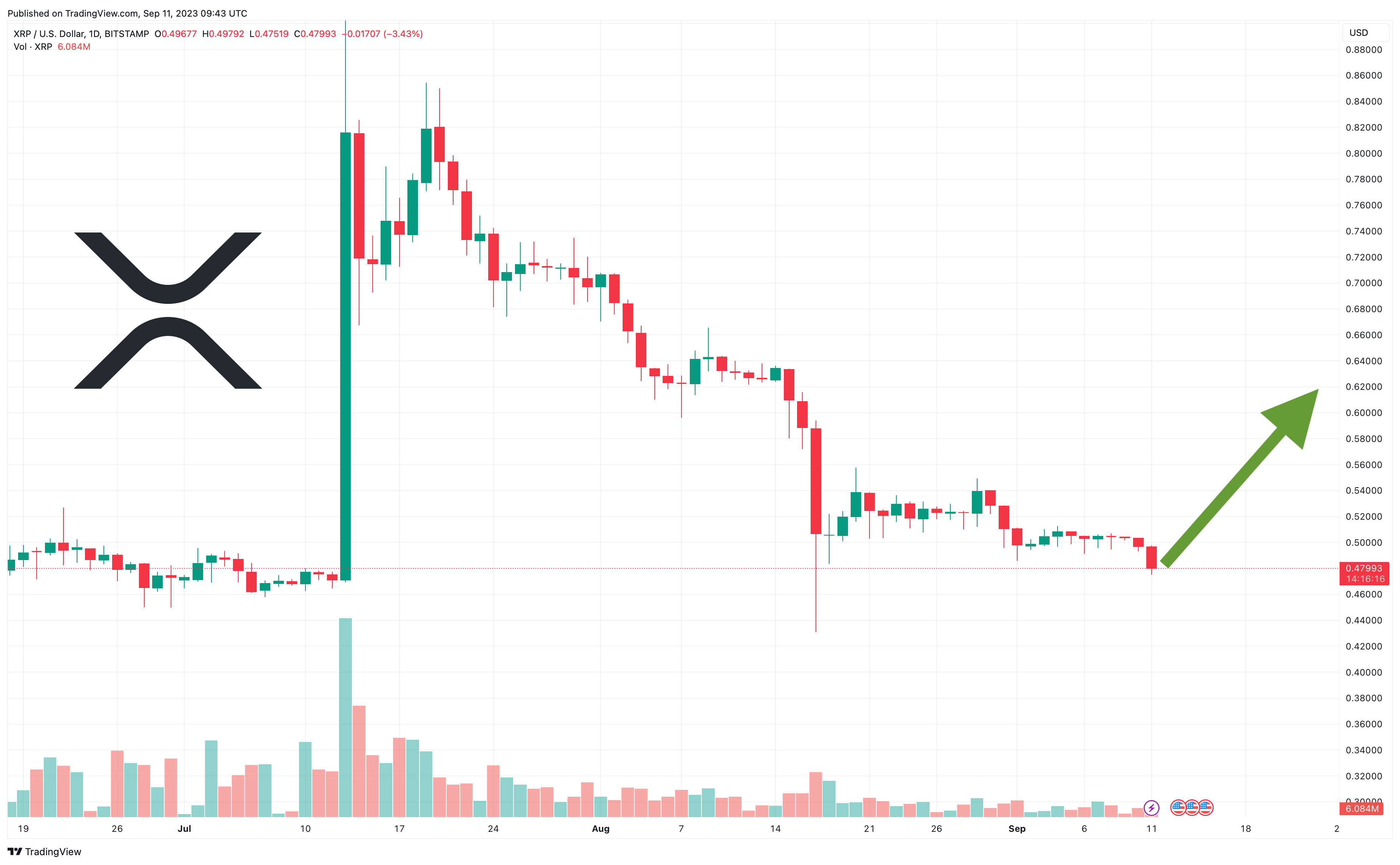 The XRP price has fallen by 3.5% in the past 24 hours, with its drop to $0.482084 coming on a bad day for the cryptocurrency market as a whole, which is down across the board.
XRP is now down by 4% in a week and by 23.5% in the last 30 days, although the altcoin remains up by 41.5% since the beginning of 2023.
With the wider market still being dragged down by Bitcoin ETF delays and also by macroneconomic-induced-uncertainty in more traditional markets, it's possible that XRP could fall a little further before it decisively corrects itself.
However, with XRP's fundamentals remaining as strong as they were back in July (when it almost reached $0.85), the current dip provides investors with a good opportunity to buy the altcoin cheaply before it returns to growth.
XRP Price Prediction as $0.50 Level Fails to Hold – Will XRP Keep Falling?
Unsurprisingly, XRP's chart and indicators are showing some real weakness at the moment, but this can obviously be read as a sign that the coin is oversold and now available at a big discount.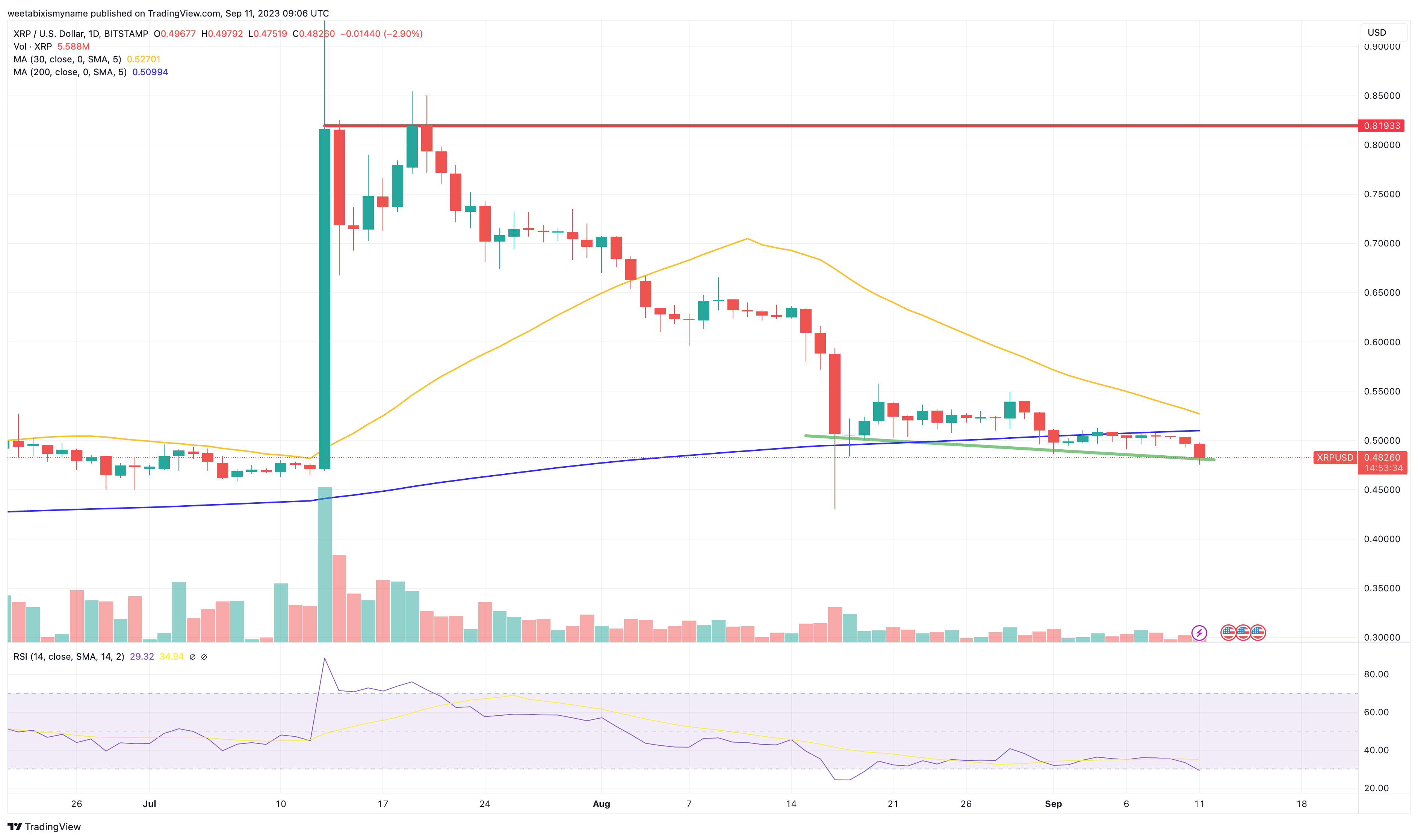 Its relative strength index (purple) has not only just touched 30, but it has been very close to 30 for around a month now, indicating that a recovery of some kind is long overdue.
On the other hand, XRP's 30-day moving average (yellow) is about to fall below its 200-day average (blue), a move which would form a 'death cross' that can often signal further losses to come.
That further losses are possible has also been suggested by the altcoin's support level (green) which has fallen through $0.50 and may break a few other floors before stabilizing.
But as noted above, much of this instability and weakness comes from market-wide conditions, with cryptocurrency investors becoming even more bearish in recent weeks as a result of the SEC's decision, for example, to delay its decisions on all Bitcoin ETF applications until October.
In the absence of positive decisions, the market has been left to fall further into the negativity that has been swirling around for much of the year, and that has been worsened, to take another example, by the SEC's legal actions against Coinbase and Binance.
And with the global economy still somewhat risk-averse as a result of concerns surrounding the Chinese economy (which has helped drive the international economy in recent years), it's not surprising that XRP and the market has suffered in recent weeks.
Having said all that, XRP remains as buyable now as it was back in mid-July, when the ruling in the Ripple-SEC case was delivered.
It's, therefore, likely that XRP will recover soon enough, with its current dip providing an excellent opportunity to purchase it at a steep discount.
Indeed, the next few weeks could see the altcoin return to $0.60, and to $0.70 by the last couple of months of the year.
Bullish Presale Tokens For Bear Markets
Because XRP will have to wait for the market to become more bullish before it can mount a serious recovery, many traders may prefer to look toward newer tokens that show more potential for market-beating gains in the near term.
Such potential very often comes from presale coins, which can often rally big once they list on trading platforms for the first time.
One of the most promising presale tokens right now is Wall Street Memes (WSM), a new ERC-20 meme token that has raised over $25 million in the past couple of months.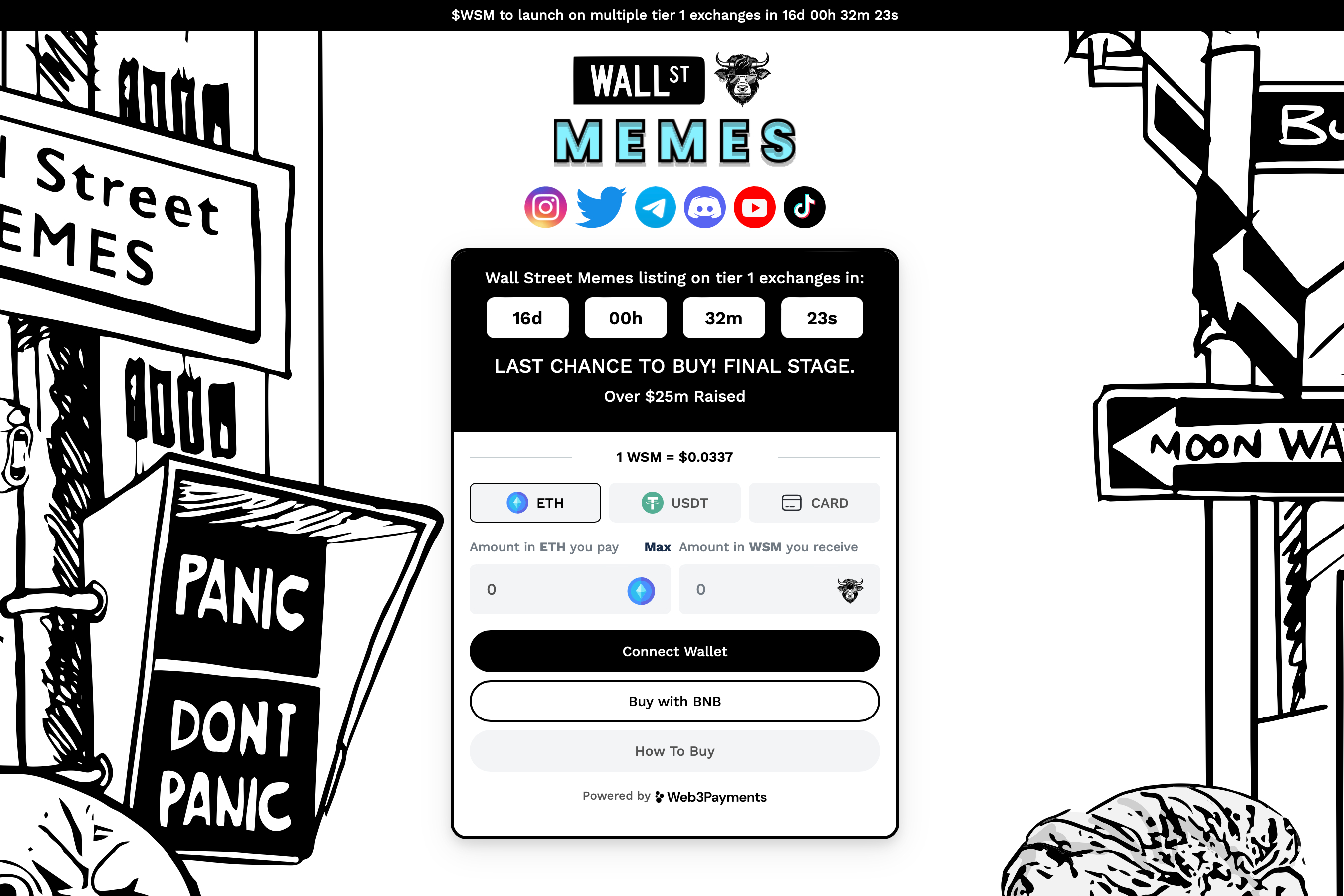 Wall Street Memes has been so successful in its presale because of its association with the meme stocks movement, which was responsible for the 2021 GameStop rally.
This association has provided it with a large and ready-made community, with the coin's Twitter profile boasting a follower count of more than 270,000.
This community gives WSM the edge over other new meme tokens, since such a high number of supporters can be counted on to prop up and boost the token's price in the near and more distant future.
New investors can join the sale by visiting the official Wall Street Memes website, where 1 WSM costs $0.0337.
WSM is due to list on a number of Tier 1 exchanges after the end of its presale, which is due in 16 days.
Disclaimer: Crypto is a high-risk asset class. This article is provided for informational purposes and does not constitute investment advice. You could lose all of your capital.
---