XRP Could Jump Fourfold if Ripple Wins Against SEC - Survey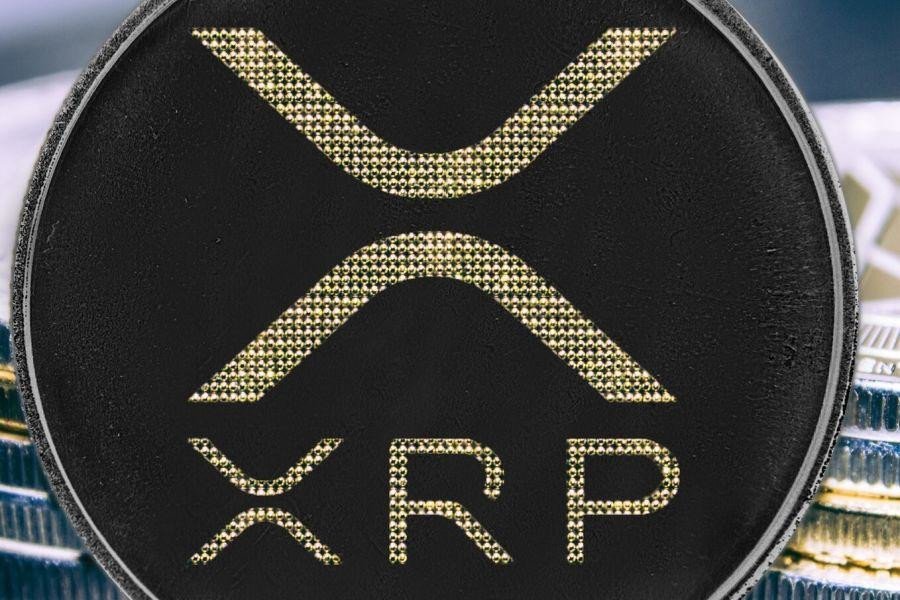 The price of Ripple-affiliated XRP could be worth as much as USD 2.55 by the end of the year, provided Ripple wins its ongoing court battle with the US Securities and Exchange Commission (SEC), according to the average forecast by a panel of experts surveyed by comparison website Finder.com.
At 10:36 UTC, XRP, ranked 7th by market capitalization, traded at USD 0.638 and was up 3% in a day and down 2% in a week. It also fell 23% in a month and 54% in a year.

XRP price chart: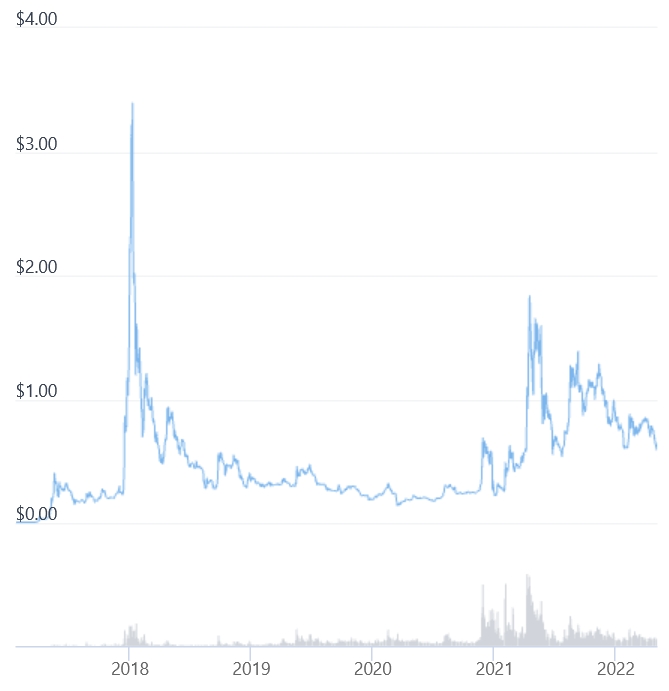 According to the panel, made up of insiders from the crypto and fintech industry, as well as representatives from academia, the outcome of the legal battle that Ripple and its founders are in will be crucial for XRP's future as an asset.
If Ripple wins the case, several respondents expressed optimism on behalf of the XRP token, arguing it could play a bigger role in how financial institutions transfer money across border. If the company loses, however, use cases for XRP are far fewer, several panellists argued.
Based on an average of price predictions given by the panellists, XRP could hit USD 2.55 by December this year if Ripple wins the case. Further, the panellists said USD 3.61 is a likely price by 2025, while USD 2.98 could be within reach by 2030.
XRP price predictions for 2022, 2025 and 2030: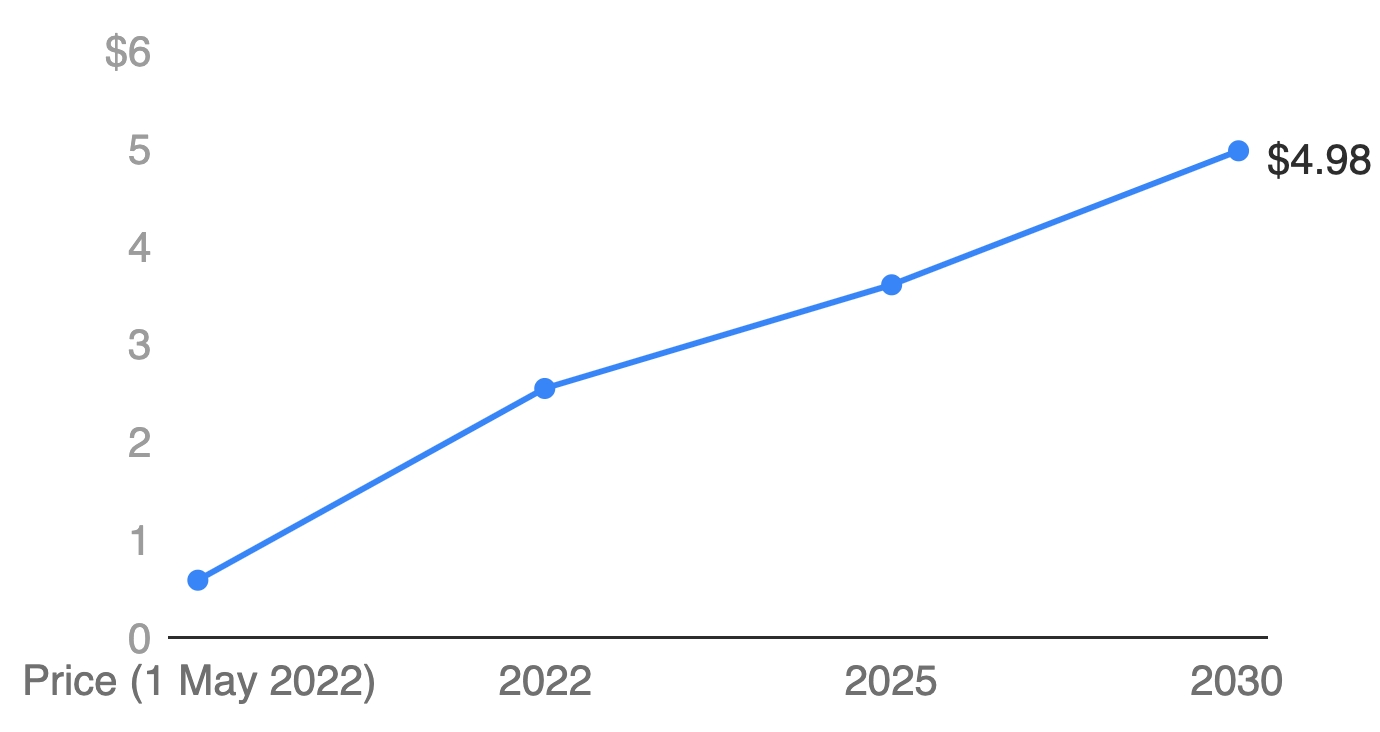 According to Matthew Harry, the head of funds at crypto asset manager DigitalX Asset Management, XRP has a good chance of rising this year, provided Ripple wins its ongoing court case. For the longer-term, however, he said XRP is essentially "worthless":
"The XRP token is worthless for anything other than speculation. The underlying technology is terrific but the token itself does not currently have a use, it simply attracts speculators as it is cheap and an easily digestible value prop – none of which is born out in the token."
Similarly, founder & chairman of bitcoin ATM operator CoinFlip, Daniel Polotsky, opined that XRP relies more on hype than actual usage.
"I believe XRP does not offer anything proprietary compared to its peers to justify its relatively large market cap," Polotsky was quoted as saying.
According to him, there is a lot of "inflated interest" in the token due to retail investors simply looking at the low token price instead of the total market capitalization.
"This is simply a great marketing trick, but eventually, the lack of fundamentals of the project will be reflected in its price as the industry matures," the CoinFlip founder added.
Others were far more optimistic on the fundamentals behind the XRP token. Professor of finance at the University of Sussex, Carol Alexander, went as far as to say XRP will take over as the dominant way to transfer money across borders, if Ripple wins the court case.
"It is not like any other crypto. If it wins vs SEC, it really will start to replace SWIFT [the Society for Worldwide Interbank Financial Telecommunication]," Alexander opined.
_____
Learn more:
- Ripple's Exec Campaign Has 'Zero Chance' of Forcing Bitcoin to Proof-of-Stake, But Brace for More Attacks
- Lukewarm Reaction from XRP as Ripple Claims Another 'Big Win' Against SEC

- Settlement Is Most Likely Outcome in Ripple vs. SEC Case - Attorney
- Ethereum Price Target for 2022 Cut Again But New Highs Still In Play - Survey

- Bitcoin Price Forecast for 2022 Cut Once Again as Break 'Only' Above USD 80K Now Expected
- Apecoin to Hit USD 27 by End 2022 - Survey

- BNB Won't Hit ATH This Year but Might Reach USD 2,500 by 2030 – Survey
- No New All-Time Highs This Year for Cardano, But Price Could Surge by 2030 - Survey
---