World's Largest Utility Firm to Debut Blockchain-powered Digital ID Platform
A local branch of the State Grid Corporation of China (SGCC) – the nation's electricity monopoly and the biggest utilities firm in the world – said that it has developed a blockchain technology-powered digital identity authentication system.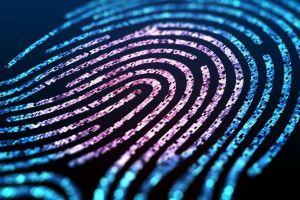 Per Shupeidian, the Anhui Province branch of the SGCC said it is set to create a "digital ID card" that makes use of blockchain technology to verify user information on networks and ensure security.
The system will see all of the SGCC's Anhui offices share data on a blockchain network with the province's electric power information and communication center, as well as a number of other power supply companies based in the province.
The state-run firm said that its new solution would "boost the efficiency of identity authentication and avoid system unavailability problems that might be otherwise caused by core server failure."
The SGCC's Anhui branch added that blockchain technology would help create an attack-resistant system that enhanced the security of ID authentication processes and improved management efficiency.
The branch is the first SGCC to develop a blockchain technology-powered identity authentication solution, and said it has been working with private IT specialist firms and central SGCC organs on blockchain-related solutions since 2018.
Earlier this year, the SGCC stated that it was set to launch a blockchain "lab" – a specialist research unit that will seek to apply blockchain technology solutions to the monopoly's business and internal operations.
The grid also operates its own mainnet and has this year been registering blockchain-related patents at a rapidly increasing rate.
___
Learn more:
Non-Monetary Bitcoin Use Cases: Virtual Power Plants & Digital Identities
Business Giants New Consortium To Help Firms 'Manage Digital Assets'
Toyota and Securitize Say They Have Developed a Blockchain ID Platform
Hairdryers and Kettles as Blockchain-Based Provocations
---