Hairdryers and Kettles as Blockchain-Based Provocations
Disclosure: Crypto is a high-risk asset class. This article is provided for informational purposes and does not constitute investment advice. By using this website, you agree to our terms and conditions. We may utilise affiliate links within our content, and receive commission.
There is a problem when we make decisions without people's awareness. There's a problem with trust, there's a problem of insecurity. More domestic appliances trading energy can be expected, because that would be technically possible and probably useful.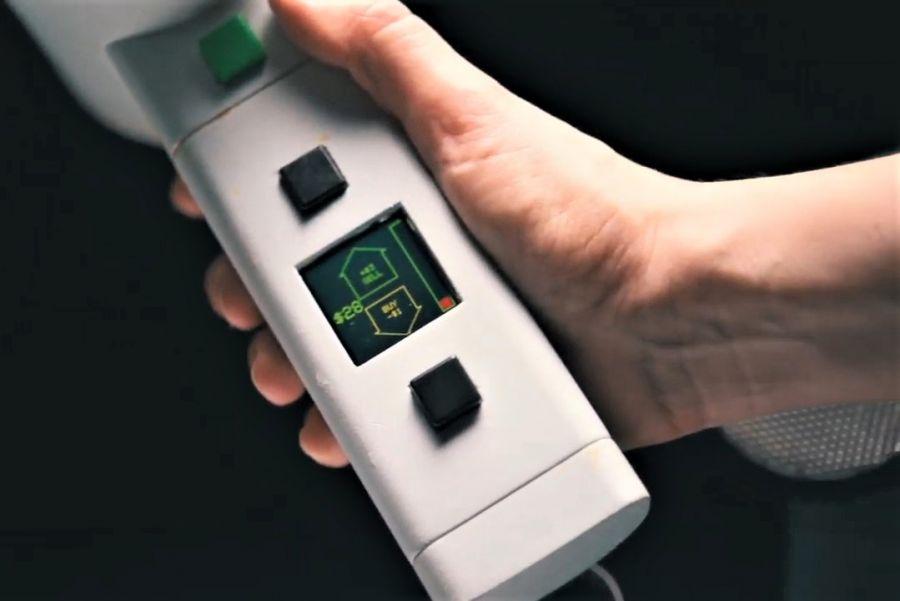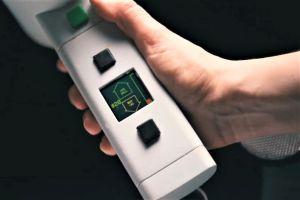 Imagine household appliances, which double as blockchain-based trading machines that lower your electricity bills. They've been made, they exist and have been used to provoke people's feelings and teach them about crypto.
Gigbliss is a project focusing on the energy sector, with Larissa Pschetz and Chris Speed from the University of Edinburgh in the U.K. as lead designers. In May last year, the group presented their project, and the first prototype was commissioned by Alexandre Pólvora, a policy analyst and researcher at EU Policy Lab, with the aim of discussing policy around blockchain. Gigbliss soon started with the idea of smart domestic appliances as attached to varying levels of control offered to consumers and based upon the cost of 'instant access' energy. Basically, not only did Gigbliss change the way in which you can use a certain appliance, introducing blockchain into the mix, but it also examined the amount of control each of the three models created gives to the user, as well as the time when you can use that appliance and for how much money, to put it simply.
Cryptonews.com had a chance to talk to Dr Larissa Pschetz, who told us that the prototypes made so far have been created as a form of a provocation. The first product and the starting point was the hairdryer – essentially a trading machine that can also dry hair – which was produced in three different models with varying levels of control offered to the user. The second prototype is called Karma kettles, which is a more applied concept, a proof of case. The paper on it is currently under revision and should be available next year.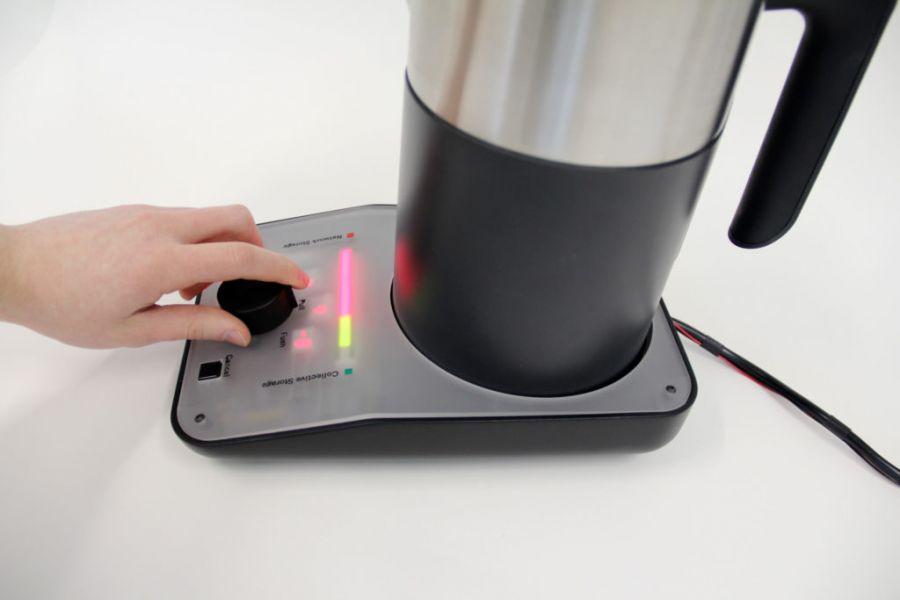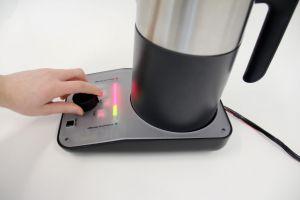 "The hairdryers were a little bit of a provocation," says Pschetz. "They were meant to be a little bit funny because it's a hairdryer and you don't expect the hairdryer to do any energy transfer, to make any energy transaction," which perhaps could be more expected from the more energy-consuming devices, such as a washing machine, freezer, or even a kettle. "We kind of exaggerated and said that perhaps the final user would have to wait sometimes to use hairdryer because the company is using the battery and is a peak time and they can't be bothered providing energy to the final user. But that is again a bit of a provocation."
Blockchain education and triggering reactions
Hairdryers are still regularly used for showcasing it at public events, namely involving EU policy-makers and stakeholders from industry to business, but also in smaller setting where they're are able to engage with non-experts in a more interactive way. There's a lot of discussion around regulatory challenges, and there are many other challenges being researched, such as ethics and transparency, "but there isn't any concrete model of how to make these systems more transparent for end users in the long term," says Pschetz. The assistance of lawmakers is needed for that, as people need to be included in these discussions, but in a way that would make it understandable for everyone, as distributed systems and blockchain can be difficult to comprehend with the vocabulary used by industry professionals.
"I think the hairdryers in particular were really [made] to trigger some sort of emotional reaction," Pschetz says, and this is a way to include people into discussions and to teach people what blockchain can do and what can be made with it. "People need to be part of this context," says Pschetz.
"There is a problem when we make decisions without people's awareness. There's a problem with trust, there's a problem of insecurity, people not really knowing what's going on, and we all experienced that with our data online as well."
So when this becomes a part of "our homes, then things become even more complicated, and it can create even more issues, and so that was a little bit the motivation of the hairdryers."
The kettles are more applied and were made for a user test – they were put in a neighborhood for people to see the amount of energy within their neighborhood, with the ability to use it or trade it, not between people, but to push energy back into the grid and pull energy into the battery. The researchers were looking into these people's motivations and the decision making process when dealing with this new system.
Instead of changing the whole house, buy a smaller device
Gigbliss project and everything that it encompasses basically revolves around the redistribution of energy. The karma kettle is not really a kettle, explains Pschetz, but it's a way to answer the question of how you would start integrating batteries in devices. While there are a lot of commercial models already available that look at how houses in the neighborhood would share energy among themselves, basically requiring these houses to be modified and a huge battery added for storing energy and distributing it when the neighborhood is low on energy, there's also a lot of research about using batteries integrated in devices. This means that there'd be no need to change the whole house, but rather buy a couple of devices that would store energy, such as the Karma kettle.
Unlike other projects where users are unaware of what's happening behind the scenes, what Gigbliss is thinking about with their devices is the human interface. There's an assumption that users don't want to know what's happening as it would be too complicated for them to understand, says Pschetz – "everything is being defined in a city level by urban planners, but people on the ground don't really know what's going on."
Pschetz doesn't think everyone will be willing to relinquish full control over their appliances in exchange for lower cost and knowledge of the behind-the-scene workings and developments, though some people likely will.
More domestic appliances trading energy can be expected, "because that would be technically possible and probably useful. And particularly if we think about renewables; we need to find a way to restore energy more efficiently and more distributed."
The society is always changing, and it's interesting to think about how it'll look like in 15-20 years. This time, the story shared among Western industrialized societies about valuing a person based on their efficiency is likely to fall apart, as artificial intelligence and machines will be a lot more efficient.
"I think we need to rethink the stories that we tell about society. If we keep justifying ourselves based on efficiency, we are going to get a huge identity crisis," Pschetz concludes.
---