Why Did These Two Lawmakers Buy Marijuana with Stablecoin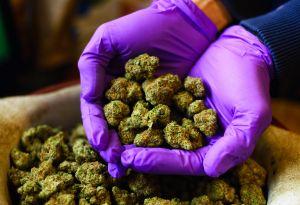 We're seeing digital tokens in many places these days, but there are still many firsts to experience, especially when it comes to seeing unexpected people using digital assets to buy unexpected things. Such is the case this time around, with California lawmakers going into a dispensary to purchase marijuana with digital tokens.
On Tuesday, Emeryville City Councilmember Dianne Martinez and Berkeley City Council member Ben Bartlett became the first two elected official to purchase cannabis with digital assets – at least that we are aware of.
FOR IMMEDIATE RELEASE:

Berkeley Councilmember @BenBartlettCA and Emeryville Councilmember @EmeryvilleDi become the first elected officials to buy cannabis with cryptocurrency in history (probably, idk) with help from @EvilleAlly pic.twitter.com/gRTHFW2Zvc

— Rigel Robinson (@RigelRobinson) September 11, 2019
But this is not about the two officials' cannabis usage. Instead, it is related to a piece of legislation, the Assembly Bill No. 953 (AB 953), sponsored by the Blockchain Advocacy Coalition which works on educating legislators and regulators about blockchain. The bill would enable local jurisdictions in California to accept cannabis tax remittance via stablecoin – that is, cannabis companies would be able to pay taxes with stablecoins.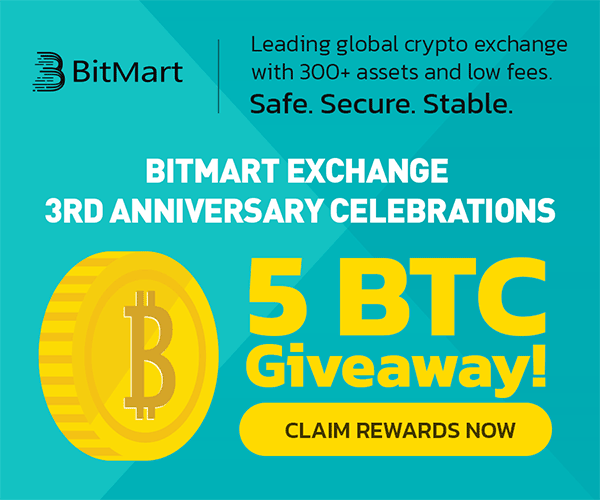 The Coalition facilitated the event, where the two councilmembers went to the Ohana Cannabis shop in Emeryville to learn how digital asset technology can improve transparency and reduce transaction fees, through a live demonstration. The dispensary received the Universal Dollar (UPUSD), which is an Ethereum-based token pegged to the US Dollar, created by the Universal Protocol Alliance, comprised of blockchain companies such as Cred, Uphold, and Blockchain at Berkeley, says Bartlett's press release. It also stated that "the process took seconds and resulted in substantially lower transaction fees for the dispensary," whereby "Ohana accepted Bitcoin Cash (BCH) utilizing Cred's LBA token as a translation utility, with sales and city tax proceeds settled in the Universal Dollar."
Bartlett said that by having a method of tax collection that doesn't include cash, "AB 953 can reduce costs and safety risks for cities and businesses," adding that tax collections "leveraging stablecoin technology will help bring this new industry into the light."
Executive director at the Blockchain Advocacy Coalition, Ally Medina, tweeted about the event and the reasons behind it:
Oh and as for why: @BlockAdCo sponsored AB 953 w/ @PhilTing which will provide an alternative method to cash for cannabis tax remittance. The industry is 70% unbanked and it's a public safety hazard that wastes city/state resources.

— Ally Medina (@EvilleAlly) September 11, 2019
Meanwhile, AB 953 explains that the existing law imposes a state excise tax on the purchase of cannabis and cannabis products at the rate of 15% of the average market price of any retail sale by a cannabis retailer. Starting with January 1, 2020, this new bill would allow a city or a county to determine and implement a method by which that tax could be paid in stablecoins. "The bill would authorize that city or county in determining that method to either accept stablecoins directly into a digital wallet controlled by that jurisdiction or to utilize a third-party digital asset payment processor that allows for the immediate conversion of any payments made by stablecoins into United States dollars and deposit into an account of that jurisdiction," it says.
AB 953 is also amended to read that:
'Digital asset' means a digital representation of value that is used as a medium of exchange, unit of account, or store of value and is not legal tender, whether or not denominated in legal tender.
'Digital asset' won't include a transaction in which a merchant grants, as part of an affinity or rewards program, value that cannot be taken from or exchanged with the merchant for legal tender, bank credit, or virtual currency
Neither will it include a digital representation of value issued by or on behalf of a publisher and used solely within an online game, game platform, or family of games sold by the same publisher or offered on the same game platform.
'Stablecoin' means a digital asset that has price stable characteristics pegged to United States dollars and United States dollars serve as collateral to that digital asset.
__
Read more:
The Race to Put Cannabis on the Blockchain
Crypto May Help Multibillion Cannabis Business Where Banks Can't
Does the Cannabis Industry Really Use Crypto?