While Hong Kong Inu Rallies 50,000%, Experts Believe Wall Street Memes is the Next Crypto to Explode – Here's Why
Momentum in crypto markets shows no sign of slowing down, as Hong Kong Inu ($HONG) explodes +50,000% in earth-shattering pump dawning a return to February's Chinese narrative.
As many traders will remember, February 2023 saw a surge of interest and traction for Chinese-linked crypto projects following the seismic news that Beijing had greenlighted Hong Kong's crypto ambitions.
Major projects such as NEO (known as 'Chinese Ethereum'), Filecoin (FIL) and Conflux network (CFX) saw gains upwards of +1,000% as fever swept markets.
And now, following a high-octane meme coin season throughout April and May, which saw the likes of Spongebob token and COPIUM make equally impressive moonshot returns, it seems that the Chinese narrative is back.
Things kicked off with a whopping +20,000% pump for skyrocket CHINA coin early this week, and this was quickly followed by a moonshot for NIHAO which surged a shocking +40,000%.
Chinese Crypto Narrative Fuels Overnight +50,000% Hong Kong Inu ($HONG) Pump
Now the latest Asia themed meme coin to explode is Hong Kong Inu (HONG), a token no doubt designed to tap into the love for the iconic Shiba Inu in the crypto community.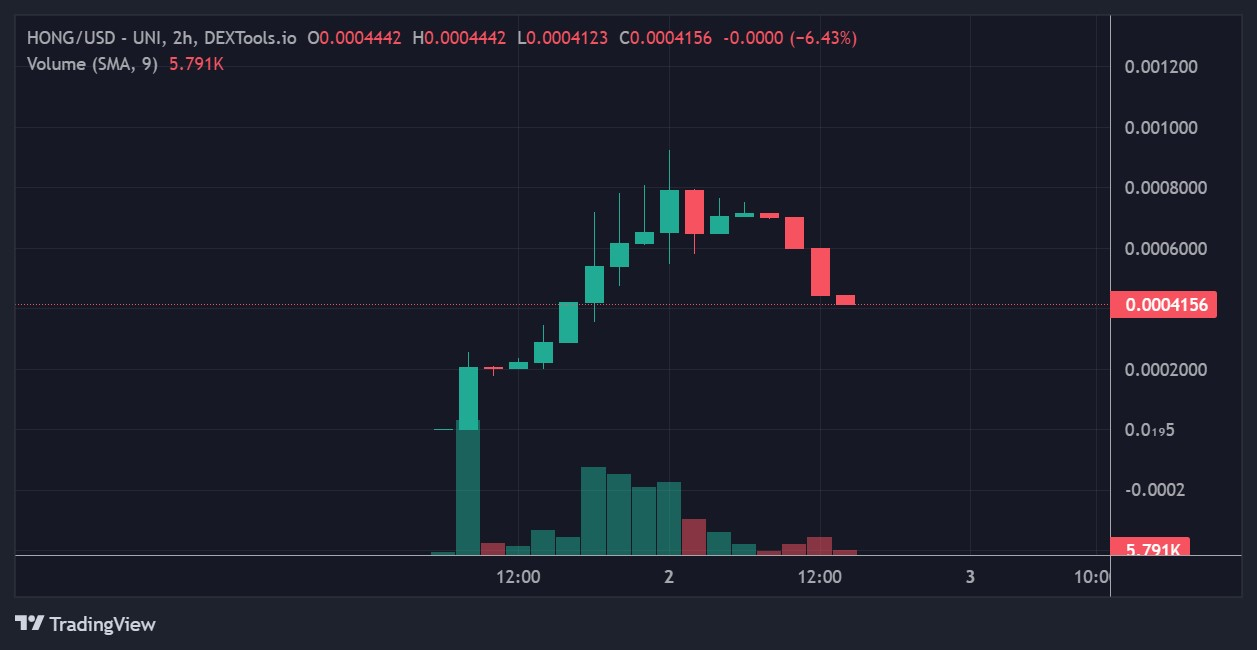 And it is paying off, with early backers enjoying a jaw-dropping +50,000% pump last night as immense traction fuelled explosive price action.
Despite the impressive token launch, this morning has seen a -55% retracement from a local high at $0.0009287 as early backers took immediate profit on their substantial gains.
However, things might not be over just yet as a +$3m market cap holds strong, with $200k in liquidity - and strong buy pressure.
Next Meme Coin to Explode?
While it's hard to predict which of the many thousands of fresh-faced meme coins will be the next moonshot, powerful tools such as yPredict can enable even the newest investors to leverage AI for analytics.
One top tier project identified in recent analysis is the Wall Street Memes presale.
And with intense traction growing, there are just over two days left before the token price increases, making now a critical time to consider this presale opportunity.
Accelerated Growth: The Wall Street Memes (WSM) Presale Phenomenon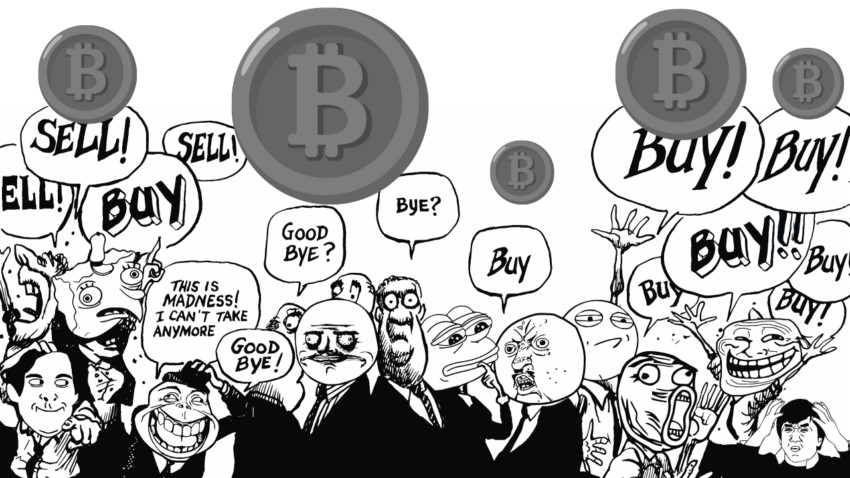 It's important to understand that Wall Street Memes token isn't merely another meme coin - this is a project born from the Wall Street Bets Movement.
The latest development in an ecosystem built out by a top NFT project, WSM carries the promise of a complete shake-up of the meme coin world.
While the retail investor uprising against institutional dominance was widely seen during the Wall Street Bets movement, Wall Street Memes has managed to turn this sentiment into a tangible asset.
The WSM token not only tokenizes the movement but is also set to redefine the power dynamics surrounding how markets view digital value.
And with a current price at $0.0268, the $WSM presale has already collected an impressive $2.8m, rapidly nearing its target of $3m.
The speed at which tokens are being acquired signals a substantial potential return for early investors.
Indeed, by the end of the presale, they could enjoy over 30% paper gains, with further price appreciation expected once $WSM gets listed on major exchanges later this year.
Wall Street Memes: Community Empowerment and Potential Exchange Listings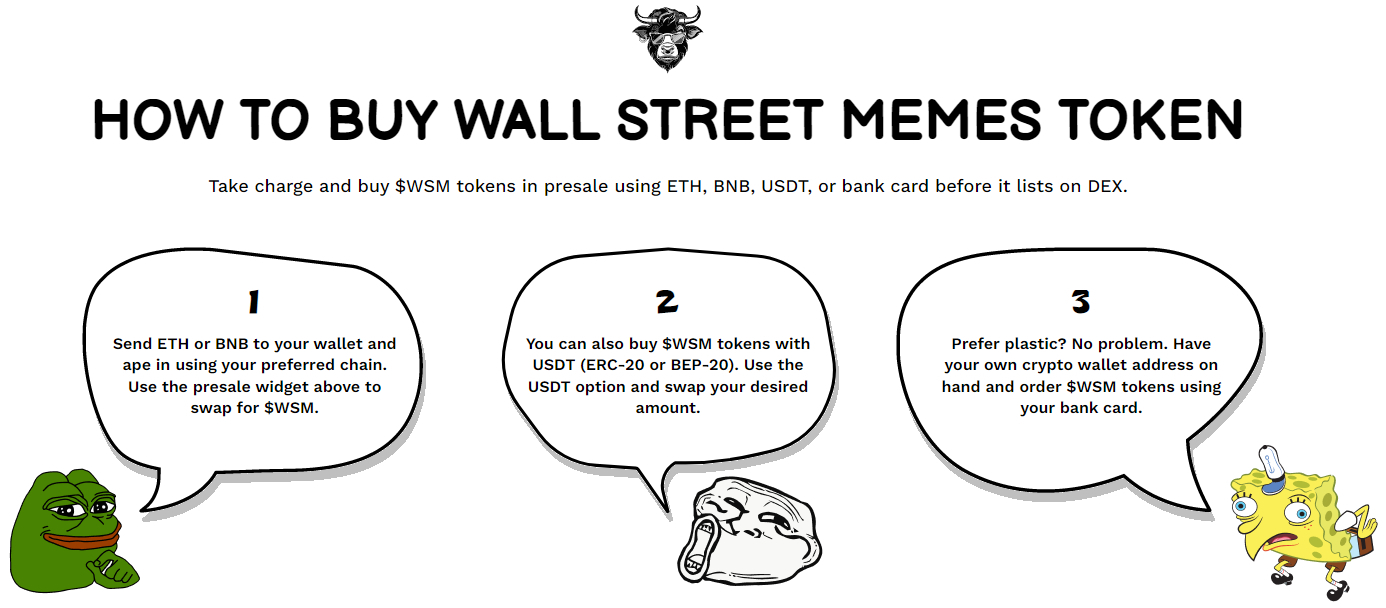 Recognizing the importance of its community, Wall Street Memes has allocated 30% of the total token supply as community rewards.
This includes a current competition offering a $50,000 $WSM airdrop to five lucky members.
The significant traction of the Wall Street Memes community also strongly indicates that $WSM will be listed on top-tier crypto exchanges like Binance, which could trigger a bullish run for the token.
The Wall Street Memes presale offers a remarkable investment opportunity, as the project is backed by a proven record of successful digital asset launches and a substantial and engaged community.
The current presale price offers an enticing window for investors, especially with the knowledge that the price is set to increase shortly.
Join the revolution today, buy $WSM, and become part of the next big meme coin story.
Disclaimer: Cryptocurrency projects endorsed in this article are not the financial advice of the publishing author or publication - cryptocurrencies are highly volatile investments with considerable risk, always do your own research.
---