While Crypto Prices Crash, Experts Say This New Decentralized Freelancing Platform Has More Upside Potential – Here's Why?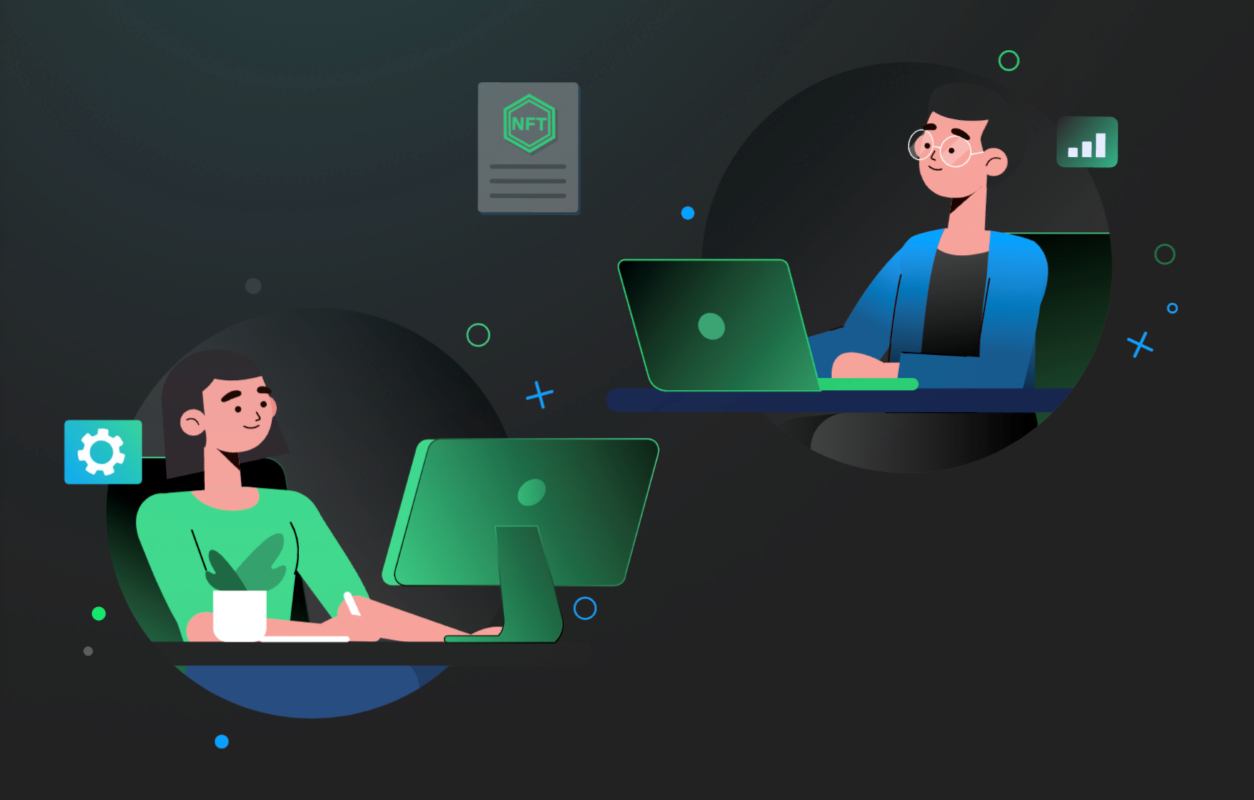 The crypto market, known for its volatility, has recently experienced a significant downturn, leaving investors and enthusiasts concerned about the future of digital assets.
However, one project has been defying this trend, capturing the attention of global crypto enthusiasts – DeeLance.
Cryptocurrencies like Bitcoin and Ethereum, which once rode the wave of exponential growth, have witnessed sharp price declines, causing panic among market participants.
Understanding the reasons behind this bearish market sentiment is crucial for navigating the crypto landscape.
Crypto prices take a tumble - what's going on?
Current regulatory clampdowns and lawsuits are among the current market downturn drivers.
The SEC has been cracking down on projects suspected of violating securities laws.
This situation has increased Fear, Uncertainty, and Doubt (FUD) among users leading them to sell their investments, pushing prices lower.
Furthermore, concerns about the Federal Reserve's stance on interest rates have added to the market volatility.
Speculations regarding potential rate hikes to control inflation have created uncertainty, causing investors to seek refuge in more stable investment options.
The enduring impacts of past exchange failures and severe market downturns, often referred to as 'death spirals,' have also influenced the overall mood in the market.
Furthermore, the reliability of stablecoins, especially the widely used Tether (USDT), which is supposed to be pegged to the US dollar, has been brought into question. Doubts about its reserve status and capacity to uphold its value have been raised.
These doubts about the stability of stablecoins have added to the anxiety among investors, making them reconsider their cryptocurrency investments.
Amidst this market downturn, a new player has emerged, defying the overall trend and capturing the attention of experts and investors alike – DeeLance, a decentralized freelancing platform.
DeeLance, a rising star in a bearish market
While many cryptocurrencies are struggling, DeeLance is making waves in the crypto space. Investors and experts see immense potential in this innovative project despite the ongoing market decline.
DeeLance is gaining traction and rushing towards an impressive milestone of $1.5 million. Let's delve into what makes DeeLance stand out and why it's generating so much interest.
DeeLance is revolutionizing freelancing – here's how
DeeLance is a Web3-based platform that aims to connect recruiters and freelancers in a smart working environment.
By leveraging blockchain technology and Web3 advancements, DeeLance provides a seamless staffing experience for remote work arrangements. Its unique features and ecosystem offer a refreshing take on traditional freelancing platforms.
DeeLance incorporates an advanced NFT marketplace that goes beyond traditional artwork. It allows buyers and sellers to create, trade, showcase, bid, collect, sell, or buy NFTs spanning various domains.
This marketplace fosters transparency, ownership, and fast payment processes while minimizing fees and business complexities.
DeeLance's recruitment and freelancing platform streamlines the entire process, offering a user-friendly interface and eliminating the need for third-party services, browser plugins, or extensive financial details.
Its escrow system ensures trust between employers and freelancers, safeguarding funds until the work contract is completed according to project terms and conditions.
As the world transitions to new digital frontiers, DeeLance embraces the metaverse concept by integrating elements of virtual reality and immersive experiences.
The project creates a platform where professionals and employers can engage in a decentralized environment. This metaverse adds an extra layer of innovation and potential for growth within the freelancing ecosystem.
DeeLance Presale Performance, breaking milestones
The DeeLance presale has proven to be an extraordinary success, garnering substantial backing from investors. On May 23, 2023, DeeLance amassed $1 million during its presale.
In just a few weeks following this, the project marked another achievement by exceeding $1.3 million.
1 DLANCE token currently costs $0.038 and will increase to $0.043 in 3 days time.

When the presale is over, the tokens will have a listing price of $0.057 on exchanges so the current price offers a great entry point to the project.
Disclaimer: The Industry Talk section features insights by crypto industry players and is not a part of the editorial content of Cryptonews.com.
---