Vitalik Buterin to Deliver Keynote After Shanghai Upgrade at ETHTaipei
Disclaimer: The text below is a press release that is not part of Cryptonews.com editorial content.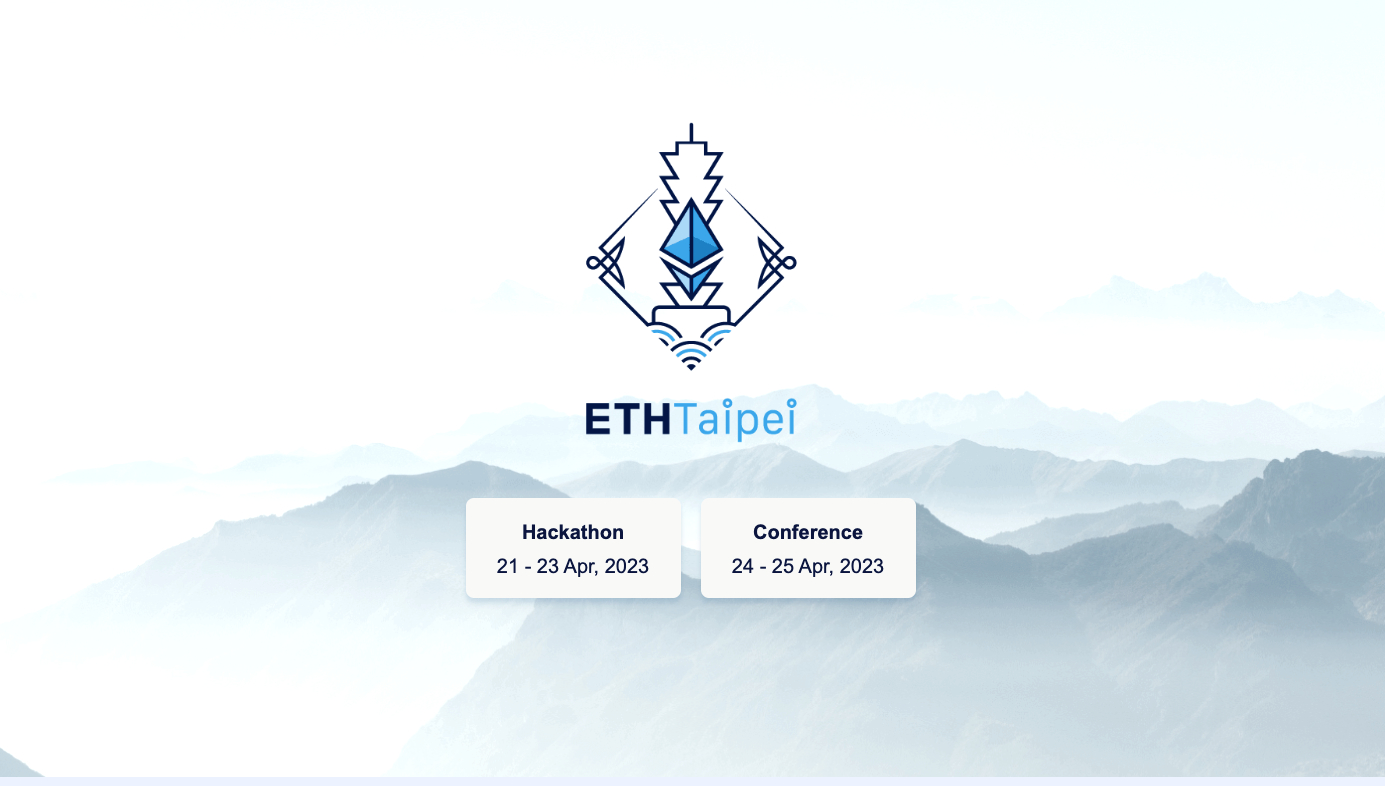 Internationally Renowned Teams Tenderly and Nethermind to Lead Cutting-Edge Technical Workshops
Taipei, Taiwan - ETHTaipei, the highly anticipated Taipei Ethereum Developer Conference, with Gnosis Chain as the title sponsor, is set to take place at the POPOP Taipei from April 21-25, attracting numerous renowned international developers and teams to participate. Ethereum founder Vitalik Buterin will be the keynote speaker sharing the latest technology in blockchain and is expected to attract over 800 participants.
The five-day event will include a three-day hackathon and a two-day conference. Topics will center around Ethereum, ZK, DeFi, and Security, providing Taiwanese and international developers with the most direct communication opportunities.
Vitalik to Share Ethereum's Roadmap
ETHTaipei is hosting many high-profile speakers and guests, with Ethereum founder Vitalik Buterin being the most anticipated. On the first day of the conference (April 24th), he will serve as the opening keynote speaker, sharing his vision and outlook for the future of blockchain and Ethereum, and engaging in Q&A through a livestream with the audience.
The recent Ethereum Shanghai upgrade is expected to be completed by mid-April, which will help improve the performance and scalability of the Ethereum network. At ETHTaipei, Vitalik will have the opportunity to share more about Ethereum's long-term roadmap and his views on the development of the entire blockchain ecosystem. This will be a valuable learning and inspirational opportunity for blockchain technology enthusiasts and developers.
Tenderly, Nethermind to Lead Cutting-Edge Technical Workshops
In addition to the stellar lineup of speakers, ETHTaipei will also seize the opportunity to invite internationally renowned teams to lead workshops, allowing participants to delve into the latest tools and techniques.
Workshops will include the "War Room" prepared by the well-known Ethereum transaction analysis platform Tenderly, where participants can simulate and learn how to find vulnerabilities and mitigate losses under time pressure during hacker attacks. Additionally, the renowned client team Nethermind will share the mechanism and usage of their in-house developed Solidity-to-Cairo Transpiler. Top-tier auditing firm Trail of Bits will also be hosting a workshop on how to use Fuzzer to find security vulnerabilities.
Moreover, workshops on ZK and Beacon Chain Client will be held, allowing developers to elevate their technical skills.
ETHTaipei Event Information
Date: April 21-25, 2023
Venue: POPOP Taipei, Taiwan
Tickets and event information: https://ethtaipei.org/
For media inquiries, please contact:
Hana
[email protected]
+886 975 856 705
---