Vitalik Buterin and Brian Armstrong Weigh in on NFTs
Disclosure: Crypto is a high-risk asset class. This article is provided for informational purposes and does not constitute investment advice. By using this website, you agree to our terms and conditions. We may utilise affiliate links within our content, and receive commission.
The Ethereum (ETH) co-founder Vitalik Buterin and crypto exchange Coinbase co-founder and CEO Brian Armstrong have shared their thoughts on how to improve non-fungible tokens (NFTs), with ideas on how to provide easier access to the tokens, and "nudge" people toward NFTs that contribute to valuable social causes.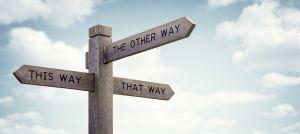 "The most important scarce resource is legitimacy," tweeted Buterin, which was also the title of his March 23 writeup. In the piece he argued that the concept of legitimacy (higher-order acceptance) was very powerful.
The Ethereum co-founder opined
"The concept of supporting public goods through value generated 'out of the ether' by publicly supported conceptions of legitimacy has value going far beyond the Ethereum ecosystem. [And] NFTs are one example of a large pool of capital that depends on concepts of legitimacy."
Buterin also wrote,
"The NFT industry could be a significant boon to artists, charities and other public goods providers far beyond our own virtual corner of the world, but this outcome is not predetermined; it depends on active coordination and support."
NFTs could help solve chronic and systemic funding deficiencies, said Buterin. But he warned they could also be a missed opportunity, and become "a casino" that benefits already-wealthy celebrities.
The good news, it would appear, is that the public now has the ability to help shape the outcome, given that the attractiveness for purchase of NFTs is a question of legitimacy. Once people agree which NFTs are interesting and which are not, traders will move to buy the interesting ones. Doing so will likely give them bragging rights and personal pride in holding it, as well as granting them resale value.
"If the conception of legitimacy for NFTs can be pulled in a good direction, there is an opportunity to establish a solid channel of funding to artists, charities and others," wrote Buterin, offering two ideas:
An institution or a DAO could "bless" NFTs in exchange for a guarantee that a portion of the revenues goes toward a charitable cause, while the "blessings" could be sorted into official categories based on type, e.g. global poverty relief, scientific research, creative arts, local journalism, etc.
Working with social media platforms could help make NFTs more visible on internet users' profiles, as a way for buyers to show the values they committed. This could be combined with the above to lead users toward NFTs that contribute to valuable social causes.
Meanwhile, the Coinbase chief shared his thoughts in writing and in a video, posted as a response to a Reddit AMA (ask me anything) session. In it, a user named LogicalStop asked what Coinbase's stance on NFTs was, and if the company has interest in incorporating them in its business model.
NFTs are "having a moment," Armstrong replied, stating that the amount of activity around them is "exciting." However, while NFTs are gaining adoption, he added: "It's still so many clicks. I think I tried it a week or so ago, it was like 25 clicks or something to go figure out for someone how to buy an NFT. It's so difficult."
Coinbase wants to provide customers easier access to NFTs, he said. "People can do this already today," he added, through the self-custody Coinbase Wallet. "It's a bit easier to integrate those, and people are already storing NFTs […] but we want to make it even easier in the main app now that it's started to take off and get real traction, and people are starting to understand it better."
Armstrong argued,
"If we could make that down to five clicks or something like that, we could probably broaden the number of people using these things by an order of magnitude."
In the future, more trends like this will emerge in crypto, the CEO said, and every three to six months something else will come into being in the space that will also require easier access.
Listen to the full reply by Armstrong and Chief Financial Officer Alesia Haas below:
____
Learn more:
– A Crypto Vanity Dream Now Features Musk, Beeple, Justin Sun, DOGE and NFTs
– Who's Metakovan, The Buyer of USD 69M Beeple's NFT
– Second-Hand NFT Market for NBA Top Shot Packs Appears on eBay
– Consider These Legal Questions Before Spending Millions on NFTs
– Check These 4 Make-Your-Own-NFT Platforms
– Non-Fungible 2021: Prepare Your NFTs For DeFi, Staking, and Sharing
---