Upland Celebrates Incredible Growth in 2022 With A Look At What's To Come In 2023
Disclosure: Crypto is a high-risk asset class. This article is provided for informational purposes and does not constitute investment advice. By using this website, you agree to our terms and conditions. We may utilise affiliate links within our content, and receive commission.
Disclaimer: The text below is an advertorial article that is not part of Cryptonews.com editorial content.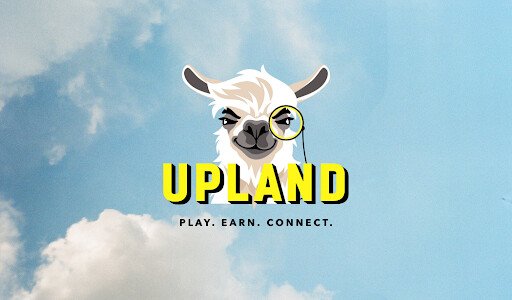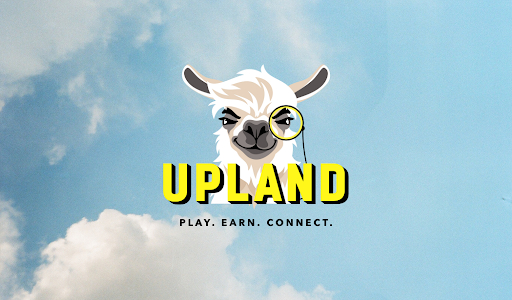 Upland, a virtual world mapped to the real world that famously partnered with FIFA during the Qatar 2022 World Cup, claims to be one of the fastest-growing metaverses in the business following a hugely successful year that saw its user base rise to more than three million.
Upland says that throughout 2022, it sold more than five million land NFTs to over 290,000 individual users. In other words, it has become incredibly popular, and believes that its metaverse is now five times as large as The Sandbox, Decentraland and TheOtherSide put together.
Those are not the only impressive growth stats Upland had to share. In addition, it reckons that its sustainable economic model has resulted in over $7 million worth of USD being distributed to its user base over the past 12 months, and more than $10 million since it was founded in 2021. Moreover, its unique business model that allows players to establish "Metaventures" within Upland has proven to be a big hit too, with economic activity growing by an incredible 300% in the fourth quarter, compared to the preceding three-month period. It means that Upland's user base is creating huge value for those exploring its metaverse, with tons of user-generated content being added each day.
It's for these reasons that Upland believes it's fulfilling its vision of becoming one of the main portals to onboard users from Web2 to Web3. To back this up, Upland says that as many as 60% of its land owners purchased their first NFT of any kind on its platform.
Upland believes that one of the factors driving its success is accessibility. Unlike many other metaverses, it can be accessed from any platform – be it Web, Android or iOS, with or without a virtual reality headset. At the same time, it has massively expanded the size of its virtual world, which is mapped to the physical world and hosts digital versions of numerous global landmarks. To date, it has already recreated over 20 U.S. cities in the metaverse, and in the last year began adding its first international locations with cities such as Doha in Qatar, Porto and Rio de Janeiro.
The basic premise of Upland then is a metaverse that mirrors the real world, with players free to explore by hopping onto a plane – waiting – and then arriving at their destination. Players can purchase land anywhere they like, build on it and establish businesses there, decorate their properties, create games for others to play and more.
Partnering For Growth
No doubt, Upland's partnership with FIFA did a lot to boost its prestige too. Upland was selected as FIFA's official metaverse partner for the Qatar World Cup, and offered an exciting way to participate and enjoy the atmosphere virtually, creating an immersive FIFA World Cup Experience that could only be accessed by virtually flying to Doha and visiting its digital FIFA World Cup Village. At the village, there was a full-size replica of the Lusail Stadium that hosted the final between France and Argentina, plus numerous shops and showrooms where visitors could buy digital collectibles and meet up with fellow football fans. The World Cup collectibles were an especially big hit, with Upland reporting that it sold a total of 800,000 NFTs in 195,000 bundles throughout the duration of the tournament. There were 68,253 registrations for its NFT pre-sale of just 880 block explorers each week. Other collectibles, such as statues, flats, canopies, FIFA-branded tiles and other decor for decorating virtual buildings, sold out in an average of just 20 seconds.
The FIFA World Cup Qatar 2022 Experience in the Metaverse was an undoubted success, achieving its goal of introducing Web3 to thousands of football fans. But it wasn't the only successful partnership for Upland that year. In addition, it also partnered with charities to raise $175,000 for Relief Efforts for Mykolayiv in Ukraine, and raised yet more money for the breast cancer research foundation Susan J. Komen. Another, ongoing partnership with UNICEF-Brasil seeks to raise money to educate children in Web3 skills.
Looking Ahead
Upland fans will be glad to hear that its creators are not planning to rest on their laurels. Rather, as we head into 2023, it's already preparing for a whole host of new features, capabilities, expansions and partnerships that will be announced in the coming months.
Keen to accelerate its status as the place to onboard new users into the metaverse, Upland will soon introduce an "onboarding overhaul" update that makes it easier for new players to get started. These updates include new mechanics that lower the barrier to entry for those who want to get involved with buying land, property development and so on. There will also be a kind of visual walkthrough for new players that aim to guide users through various new experiences that they come across within Upland.
There will be further updates relating to the new and extremely popular car racing game in Upland, and there will be more options and further opportunities for those interested in launching, or expanding an existing Metaventure. Meanwhile, the new in-game chat feature that launched towards the end of last year will be enhanced in multiple ways, Upland said.
Upland's new developer tools will also be getting more attention. As Upland explained in its blog post, the existing design makes it possible for developers to connect any app or dApp to the Upland economy, community and infrastructure. This is a big deal that opens up lots of possibilities because when developers set about creating something for Upland, it won't be restricted to Upland's metaverse only – they can also port it to any other platform. Or simply take an existing dApp from somewhere else and bring it into Upland easily.
At present, more than 160 new developers have been vetted and accepted into the Upland Developer Network and are actively working on new dApps and services. In other words, there's tons of fresh third-party content to look forward to.
Other updates on the way include new, 3D avatars that allow players to take on a humanoid form in certain situations, and more cities mapped to their real-world counterparts, including Buenos Aires, home of the new World Cup champions and Upland's newest partner, the Argentine Football Association. Exactly what that partnership will bring remains to be seen, but if it's anything like the Qatar 2022 World Cup experience it will surely be worth the wait.
---