Unleashing the Next Era of Financial Freedom: $COIN (@coinonbaseETH) Joins the Base Chain! Dividend Announced!
Disclaimer: The text below is a press release that is not part of Cryptonews.com editorial content.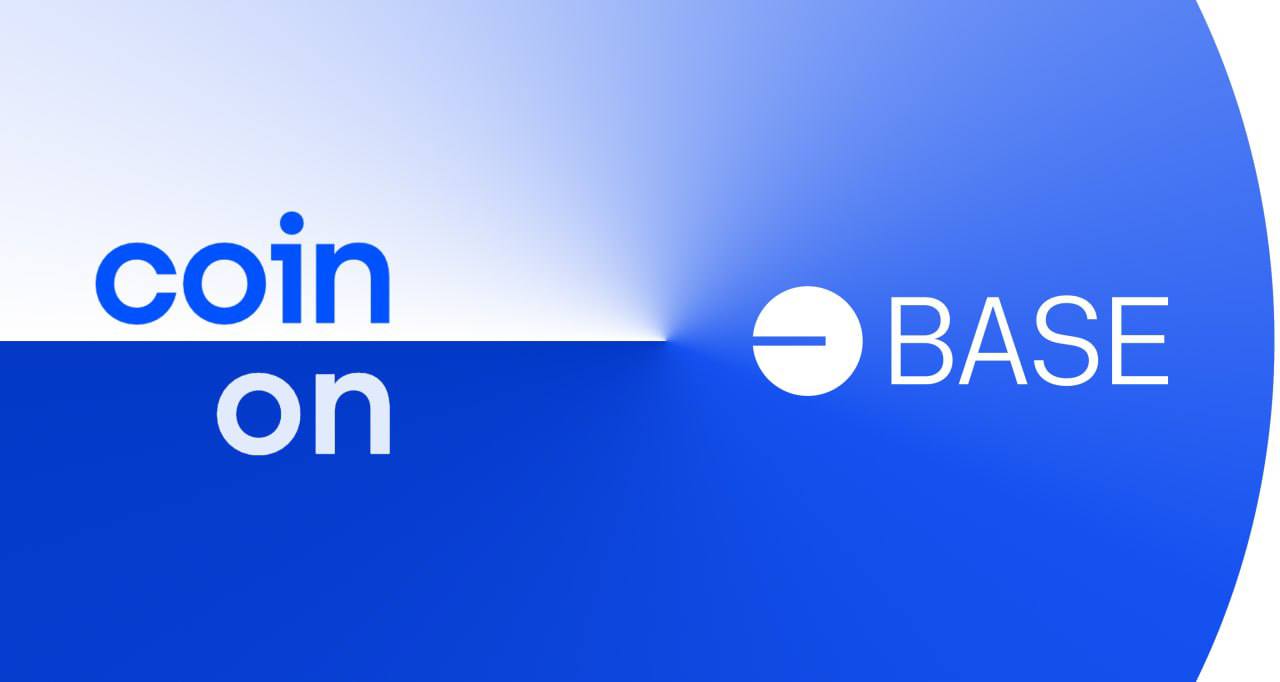 Dear Crypto Enthusiasts,
Today, I am thrilled to announce a groundbreaking development in the world of digital finance - $COIN is joining the Base Chain! This listing marks a momentous occasion for Coinbase, the cryptocurrency community, and the entire blockchain ecosystem. As we set sail on this new journey, we aim to redefine financial freedom and empower millions of users worldwide.
To celebrate this momentous occasion, we have declared our first Dividend! A one time burn of 20% of $COIN supply when Base Chain officially launches.
At $COIN, we have always been steadfast in our commitment to democratize access to cryptocurrencies and provide a secure, easy-to-use platform for both newcomers and seasoned traders. By listing $COIN on Base Chain, we are reaffirming our dedication to expanding the horizons of financial opportunity and reshaping the future of money.
The Base Chain Advantage: Powered by Innovation
For those unfamiliar with Base Chain, it is the next-generation blockchain platform that has garnered global attention for its remarkable features, scalability, and unparalleled security. Built on a foundation of cutting-edge technology, Base Chain offers lightning-fast transaction speeds and minimal fees, making it the ideal platform for a digital asset like $COIN.
Security remains at the core of Base Chain's philosophy. We, at $COIN, believe that the safety of our users' assets should never be compromised. With Base Chain's robust consensus mechanisms and state-of-the-art encryption, users can have complete peace of mind knowing that their funds are secure, enabling them to venture into the world of decentralized finance without hesitation.
$COIN - Pioneering the New Digital Frontier
Now, let's talk about $COIN, the asset that is reshaping the landscape of the cryptocurrency industry. As one of the most innovative projects to date, $COIN is backed by a visionary team of developers and enthusiasts who share our mission to bring financial sovereignty to the masses.
At its core, $COIN seeks to address the inherent inefficiencies and limitations of traditional financial systems. By leveraging the power of blockchain technology and smart contracts on Base Chain, $COIN enables users to experience peer-to-peer transactions, instantaneous settlements, and seamless cross-border payments. This, in turn, eliminates intermediaries, lowers costs, and drives financial inclusion on an unprecedented scale.
Embracing Change, Embracing Freedom
The listing of $COIN on Base Chain represents an embrace of change and an embrace of freedom. With the power of these two forces combined, we have an incredible opportunity to foster economic prosperity and financial empowerment for billions of individuals worldwide.
We invite you all to join us on this transformative journey. Whether you are a seasoned cryptocurrency enthusiast or someone just dipping their toes into the crypto waters, the Base Chain listing of $COIN offers a gateway to a new era of financial autonomy.
Conclusion
In closing, I want to extend my deepest gratitude to the entire $COIN community, whose unwavering support has propelled us to new heights. We are humbled by the trust you place in us and remain committed to innovating, learning, and evolving to meet the ever-changing needs of the crypto landscape.
Together, let us seize the potential of $COIN on Base Chain and unlock the vast possibilities of decentralized finance. This is just the beginning of a truly transformative journey towards a world where financial freedom is not just a lofty ideal but a tangible reality.
Thank you for being part of the $COIN family.
Best regards,
Brian Baldstrong @bbaldstrong
CEO, $COIN @coinonbaseETH
www.coinonbase.com
CA: 0xd022723A5005f53C95B51D1822f42B1A3366EE4D
https://dexscreener.com/base/0xade9866a86372ce6ce4ec8562455bc7235037c88
---