Trader AI Review - Scam or Legitimate Trading Software

Disclaimer: The text below is an advertorial article that is not part of Cryptonews.com editorial content
Promising to take your "trading results to the next level", Trader AI is a crypto trading platform that claims to provide intuitive trading solutions with real-time data derived from ML-driven market insights. But do these promises of "unparalleled" accuracy and precision have any merit to them?
This Trader AI review will assess the different offerings of this platform to determine if they are legit or a scam meant to phish your details.
Trader AI Summary
Before we dive into this review, here are the key elements of Trader AI to be aware of:
| | |
| --- | --- |
| Supported Crypto | Multiple cryptocurrencies, CFDs, Stocks, and Indices |
| Claimed Success Rate | Not mentioned since it is not an automated trading platform |
| Available on Mobile? | No mention of a mobile app |
| Fees | No mention of a trading fee |
| Customer Support | 24/7 for registered users |
| Withdrawal Speed | It can take up to 24 hours, depending on the payment method |
| Minimum deposit | $250 |
Cryptocurrencies are unregulated. Trading with unregulated brokers will not qualify for investor protection
What is Trader AI?
Trader AI proclaims to be the "ultimate software for cryptocurrency traders". It states that the team behind the platform has leveraged extensive knowledge to create a powerful tool that helps analyze market trends and offer valuable insights to users.
This robo advisor, according to the website, will allow users to uncover trading opportunities in the market. Per the site, the platform utilizes HFT (High-Frequency trading techniques). While it seemed like an autonomous trading system, the site says that this technique involves a streamlined trading interface that lets investors buy and sell assets quickly.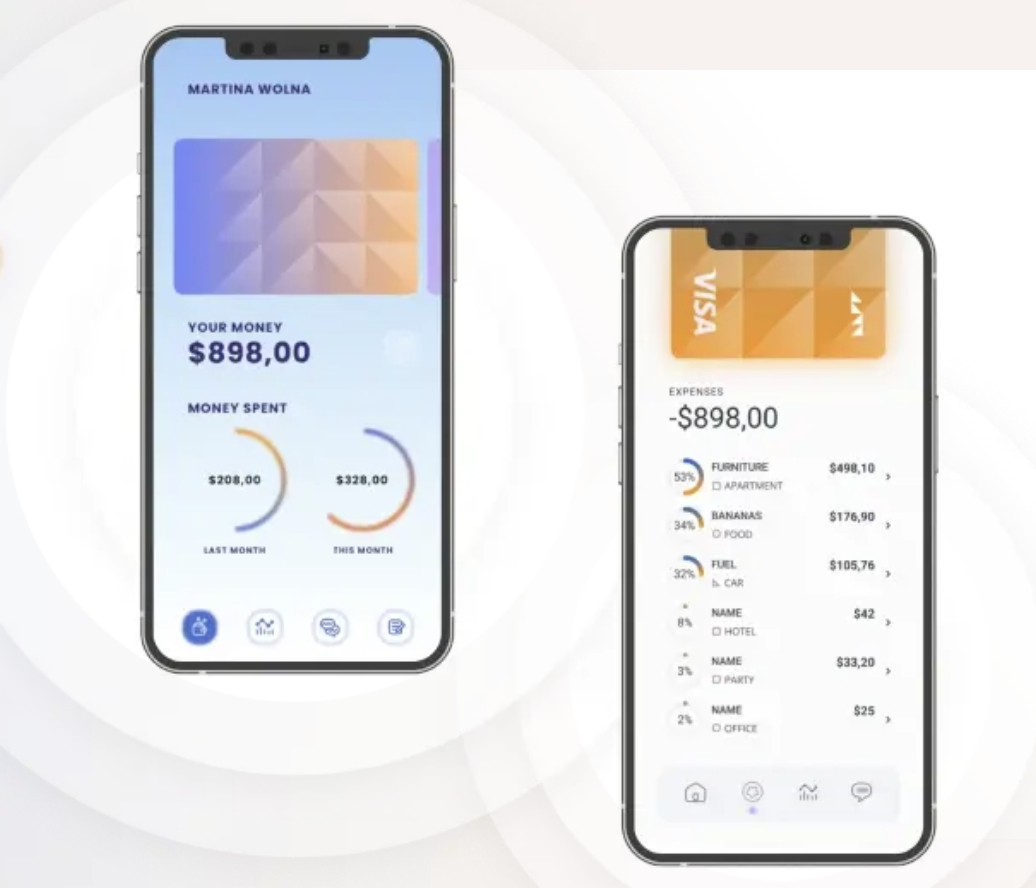 This streamlined trading interface, according to the Trader AI website, offers an intuitive trading solution that scans historical data to provide actionable marketing insights. Trader AI says that this utility works around the clock to monitor the market - making it possible for investors to buy and sell assets at any time.
Trader AI also claims that it has partnered with trusted brokers so that users have access to vital features and trading indicators – but no further details are present. When it comes to security, the platform claims to provide state-of-the-art security tools and encryption protocols to keep user's details and trading data secure.
To conclude, despite AI in the name, the site has no features resembling a crypto trading bot. It only talks about intuitive trading resources and charting tools, which means it may offer manual trading facilities. Getting your hands on these tools, however, isn't easy, as a deposit of $250 has to be made to get started.
Certain key information, like the fee structure and the names of tools provided, are also missing. Do your own research when using this website. Only invest a minimum amount and consider the risks of crypto trading before getting started.
Trader AI Pros and Cons
The Trader AI website is limited in terms of information it provides via its marketing copy. But here are the pros and cons we could decipher from it:
Pros:
The site claims to offer an intuitive interface for trading
Claims to offer AI-driven marketing insights and data analysis functionalities
Features High-Frequency Trading - according to the claims
States that it is fit for both beginners and novice traders
Charting tools available through the site's partnership with licensed brokers - according to the claims
A demo account available to test the site
Cons
It has no autonomous trading features despite having AI in the name.
No information is available about the makers of the website
A minimum deposit of $250 has to be made before trading – not affordable for beginners
How Does Trader AI Work?
The term AI doesn't mean that Trader AI has an AI crypto trading bot. By all accounts, it appears to be a manual trading software providing simple tools that make the trading experience supposedly better.
The platform talks about the presence of technical indicators that traders can use to assess the market conditions before trading. The other utility that Trader AI talks about is related to AI-driven insights that may provide trading signals to traders to complement the details they already have about the token.
Investors can then buy and sell the assets via the manual mode. The profits will then be supposedly deposited into their accounts.
Trader AI hasn't gone deeper than this when it comes to the tools and utilities it has. There is no mention of an autonomous trading system or the mention of any educational resource for users.
Since there is not a lot that stands out with Trader AI, we think it might be a conventional trading platform, with the only unconventional offering being the ease of access. However, there is no way to confirm these details since a demo trading account is not available for unregistered users.
Trader AI Key Features
Listed below are the features that Trader AI claims it has:
Free Account Sign-Up
The platform states that the sign-up process is free. Users only need to visit the website, fill out the signup form and start trading. Trader AI says that all the trading signals become available to users once they fill out their sign-up forms.
Access to Diverse Assets
In addition to cryptocurrencies, Trader AI claims to support stocks, indices, commodities and forex. However, the name of these assets hasn't been listed on the platform.
Easy Installation
The platform is a web app with no installation required. "The user-friendly interface provides a seamless and intuitive trading experience", writes Trader AI, stating that users don't need to perform any downloads.
Precise Trading Solutions
"Experience a whole new level of trading proficiency", writes Trader AI, claiming that users will have access to a "state-of-the-art" software tailor-made to provide highly precise trading signals. Per the website, this utility unlocks the user's trading potential.
Lower Starting Capital
Trader AI claims that users only need to deposit $250 as their starting capital, and it will open the dynamic trading market to them. By only depositing this amount, Trader AI states, users can access advanced trading tools and gain market insights to make accurate choices while trading.
Secure Payment Options
Trader AI claims that thanks to its partner brokers, it is able to deliver multiple payment options, including bank transfers, e-wallets, and credit and debit cards. "The deposits are lightning fast", according to Trader AI, and managing funds is easy.
Demo Trading Account
The Trader AI site claims that users will be able to test the site for free using a demo trading account. It will supposedly offer the same suite of signals and tools to users who can use it to practice trading under simulated market conditions.
Cryptocurrencies are unregulated. Trading with unregulated brokers will not qualify for investor protection
Trader AI Account fees
There is no information about the fee available on the site's marketing copy. The site also does not make any claim about offering a free trading facility, which makes it possible for there to be a commission-based fee model. To the customer support about this issue.
Trader AI Minimum Deposit
The minimum deposit required to start trading on Trader AI is $250. Trader AI claims that it is a low capital requirement as the features available on the website are worth a lot more. Furthermore, it also states that this amount is the starting capital that traders can use to buy and sell digital assets.
Trader AI Compatible Devices
While there is no mobile-specific crypto application on this website, we did find that the web app was responsive on all fronts. We tested the platform on the desktop and found that the widescreen made everything look pristine. Responsiveness is what we found when checking the site on a mobile phone. Opening Trader AI on a tablet will also give you a desktop-like feel.
Note that this review is only about the web app. We do not know how the trading app would perform on different platforms.
Is Trader AI a Scam?
Trader AI has not made any large claims, which may be partially because it does not talk about any autonomous trading system. It only states that it has simple trading tools and access to AI-driven market insights.

This information is repeated on the entire website, making the content a bit vague. It has not explained the type of technical indicators it offers and how proficient the trading signals are. Details about the fee are also not available, and founder details are absent.
Third-party reviews of this website are mixed at best. While many platforms have given it a high rating, most of them are also not clear about its features. Customer testimonials are not available for this platform. Another point to note is that some third-party sites have reviewed an automated trading platform of the same name - it is not clear whether they are talking about this site.
The lack of robust information on the website and the abundance of ambiguous details on third-party sites doesn't make us clear about Trader AI's legitimacy. We recommend only investing a minimum amount and hedging market risks by diversifying your investments through crypto presales.
Trader AI Customer Support
The website claims that one of its key features is robust customer support. It states that registered users can reach out to them 24/7. But it isn't clear through which mode. It is likely that email and phone are two available options - if this platform is similar to other platforms we have reviewed.
How to use Trader AI?
If you want to start trading on Trader AI, follow the steps below:
Step 1 - Visit the Trader AI Website
Go to the official Trader AI website and fill out the contact form. Enter your name, email, password and phone number before confirming. Update - note that the Trader AI site has now been redesigned.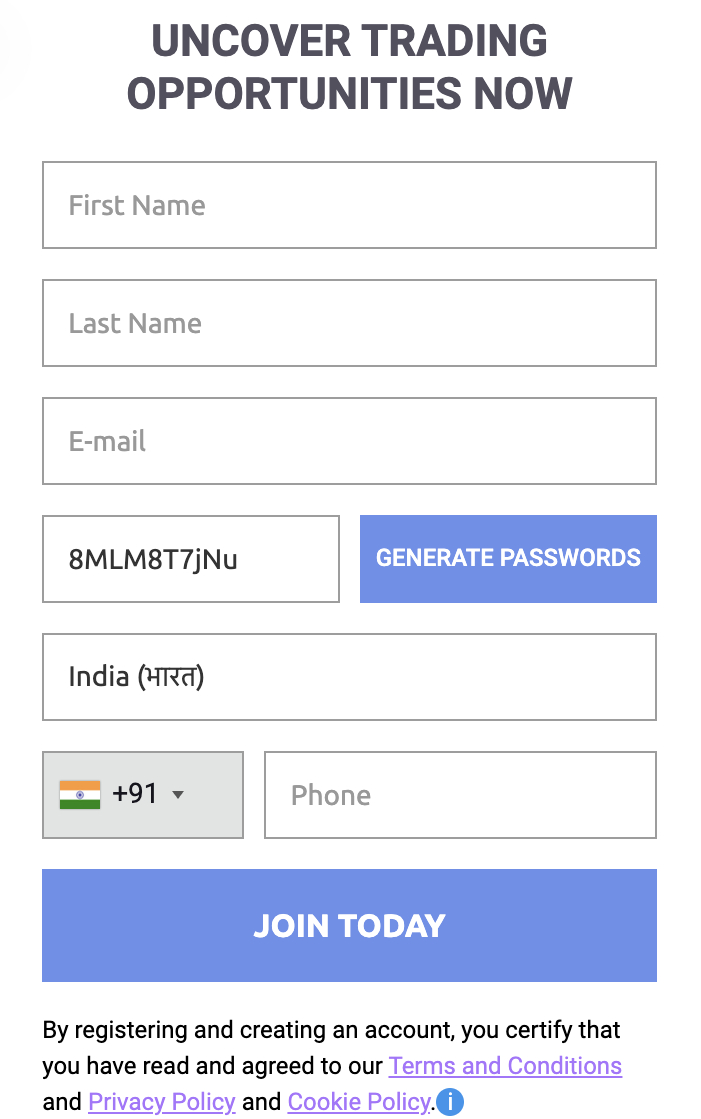 Step 2 - Deposit the Minimum Amount
After registering the account, deposit the minimum required amount – $250 – using bank transfers, Google Pay, Apple Pay, E-Wallets, debit or credit cards.
Step 3 - Start Trading on Trader AI
Assess the platform's functionalities by going to the demo account section. Test out the features thoroughly and start trading. Only trade using the minimum amount at first. Increase your investment only after you're satisfied with the results.
How to Delete a Trader AI Account?
Click on the "terminate account" or the "terminate account" button if it is available. If not, reach out to the customer support team using the methods available and ask them to shut down your account.
Is Trader AI Endorsed by Celebrities and Big Brands?
Trader AI is a relatively new platform. We say this because even the third-party reviews of this platform have only recently cropped up. So, it is unlikely that big brands or celebrities are backing it in any way. Furthermore, the site itself does not talk about any celebrity support.
Who is the Founder of Trader AI?
While there is an About Us page on Trader AI, it does not talk about the team or the founder responsible for developing the platform. Under the heading "Trader AI team", it only talks about the platform itself. Third-party reviews have also not touched on the site's founders. Not revealing founder details isn't uncommon for a cryptocurrency project, but for a trading system that claims to support stocks, indices, and forex, having these details is important.
Latest Bitcoin News
Here are the latest Bitcoin news pieces to be aware of:
Bitcoin has moved closer to its $26k resistance due to a recent whale activity. The crypto asset's supply on CEX has also increased.
Bitcoin's bearish performance has made investors more inclined to invest in crypto ICOs that have a high potential upside since they are yet to go live on cryptocurrency exchanges.
The Verdict
Trader AI claims that it offers robust trading tools with AI-driven signals that investors can use to make informed investment decisions. It also talks about an intuitive platform in its marketing copy, which would enable novice and veteran traders to buy and sell cryptocurrencies easily.
The problem lies in this platform's age. It is new, and as a result, it only has a few reviews available online. Furthermore, customer testimonials and historical data related to its trading utilities are not available. There is no information about the website's founders, and it is not clear what kind of tools it actually offers.
These factors make it difficult to discern whether it is a scam or a legit trading platform. Diversify your portfolio to hedge against its risks and invest in alternative new cryptocurrencies.
Cryptocurrencies are unregulated. Trading with unregulated brokers will not qualify for investor protection
Trader AI FAQs
What is Trader AI?
Trader AI claims to provide a simple trading system backed by AI-driven indicators to make investing easier and more profitable. It asks for $250 as a minimum deposit requirement, and it has no features related to autonomous trading.
Does Elon Musk endorse Trader AI?
Trader AI does not make any claims about being endorsed by any large celebrity - even Elon Musk. Although the Tesla Founder has been associated with Bitcoin and Dogecoin, he hasn't paid much attention to crypto trading. Furthermore, his company, SpaceX, recently sold its Bitcoin holdings after writing down its value by $373 million. Considering these factors, it is unlikely that Elon Musk has any plans to support any crypto trading platform.
---