Towards Crypto Adoption: Four Recent Announcements
The Cryptoverse is bubbling with innovation and we are the witnesses of new steps being taken in this field on a daily basis. In a matter of days, four different announcements came out, each of which might give crypto adoption an always-appreciated boost.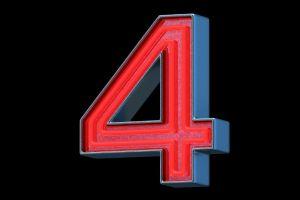 Here they are:
Zcoin gets access to 5 million merchants in Thailand
Privacy coin Zcoin announced that is has become the first cryptocurrency that can now be used nationwide in Thailand by over five million merchants through the new Satang App that enables people to buy, sell, and manage digital assets using Thailand's QR code system. Thanks to this app, almost 50 million individuals with a PromptPay account (the electronic payment service under the Thai government's e-payment plan) can choose Zcoin, as a payment option for instant transactions with local merchants, in-store or online, by scanning a QR code. It also allows merchants to be paid in Thai Baht, the conversion to which is done via regulated exchange Satang Pro. Furthermore, PromptPay will be linked to PayNow, the sister-system in Singapore, which may open the doors for Zcoin to other countries that use Unified Payment Interface.
"By plugging into the already existing payments network, Zcoin is removing the friction involved with educating merchants about the technology, while simultaneously helping them to become more comfortable with accepting cryptocurrencies as a valid payment method," the developers of the coin said.
More opportunities for ETH and DAI
London-based startup Monolith partnered with two DeFi (Decentralised Finance) companies Digix and MakerDAO. Thanks to this collaboration, the user of the Monolith Visa debit card can use the Monolith mobile app to load up their card with MakerDAO and Digix's digital currencies, including ETH, MakerDAO's DAI, Digix's DGX and DGD, and Monolith's TKN. Card holders can then use these currencies "for everyday purchases, [to] pay bills or send and receive money from friends and family - all powered by Ethereum." The card reportedly can be used across the world, wherever Visa is accepted, or to be more precise, crypto in theory can be spent this way at over 65 million retail outlets across the globe.
Mel Gelderman, CEO of Monolith, said MakerDAO and Digix "represent best of breed Ethereum decentralized finance projects" and that there has been "a fantastic response from our beta users."
Flexa expands into Canada
New York-based payment startup Flexa launched its network for cryptocurrency payments that allows users to spend cryptocurrency in multiple stores in March. It enables users to spend Bitcoin, Ether, Litecoin, Bitcoin Cash, and Gemini Dollar in more than 39,000 locations around the US.
Now, in partnership with Canadian cryptocurrency exchange Coinsquare, Flexa is bringing its in-store cryptocurrency payments to Canada as well. Canadians can try Flexa by downloading their SPEDN app from the App Store or Google Play, while the company will bring "instant cryptocurrency payments online in 7,500+ merchant locations across Canada (including some of the nation's largest retail, entertainment, and fuel brands) by the first week of September." When Canadians visit the U.S. and vice versa, they can use the network freely and without concerns over foreign exchange rates or conversion fees.
Pundi X brings cryptocurrency payment to Panama
Singapore-based blockchain company Pundi X announced that XPOS (their point of service device that accepts cryptocurrencies) module will be launched in Panama and the surrounding regions, in cooperation with the blockchain development company ChainZilla, as the main distributor and liquidity provider. This will enable merchants in Panama to accept Bitcoin and other cryptocurrency payments and withdraw to the local currency, stablecoins, "and a wide range of popular alternative payment methods in Panama."
Back in July, XPOS was integrated on Verifone's X990, the Android-based point of sale terminal produced by the PoS company, which enabled these devices to process cryptocurrency payments along with traditional transactions, such as Visa and Mastercard, and allowing more retailers to accept payments in cryptocurrencies. Thanks to the XPOS, the Verifone X990 will be able to accept a number of cryptocurrencies, such as BTC, ETH, BNB, KCS, KNC, XEM, and NPXS at any retailer that has the Pundi X Verifone X990 installed.
---