Today in Crypto: Deutsche Bank Partners With Taurus to Provide Crypto Custody for Institutional Clients, BTC Lender Delio May Sue S.Korean Regulator, EY is Developing AI-Powered Platform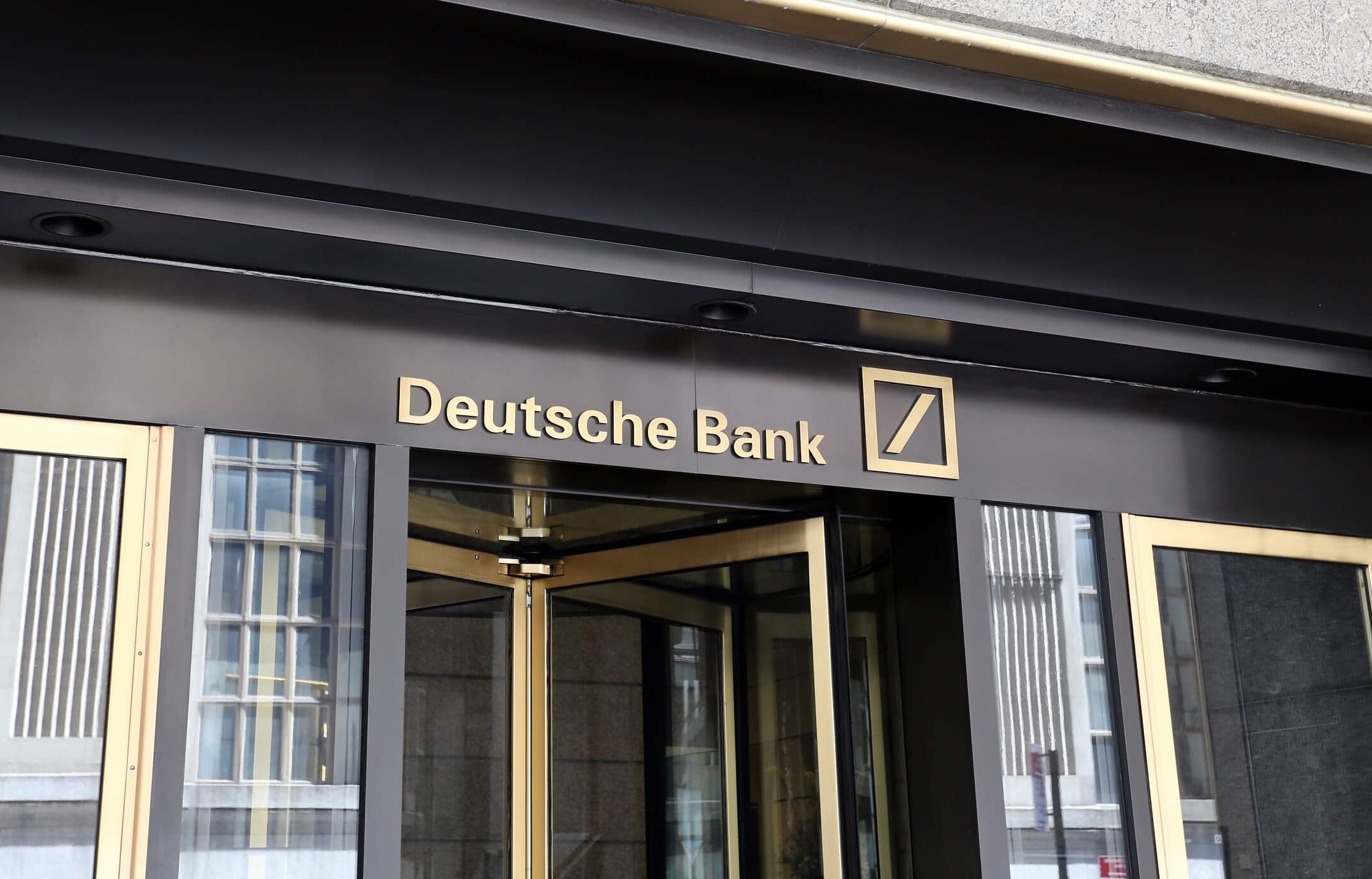 Get your daily, bite-sized digest of cryptoasset and blockchain-related news – investigating the stories flying under the radar of today's crypto news.
__________
Banking news
Deutsche Bank partnered with Swiss crypto firm Taurus to provide custody services for institutional clients' cryptocurrencies and tokenized assets, Reuters reported, citing Taurus' statement. The partnership means the bank will be able to hold a limited number of cryptocurrencies for its clients, as well as tokenized versions of traditional financial assets, for the first time. "As the digital asset space is expected to encompass trillions of dollars of assets, it's bound to be seen as one of the priorities for investors and corporations alike," said Paul Maley, Deutsche Bank's global head of securities services.
Legal news
South Korean bitcoin (BTC) lender Delio is reportedly preparing an administrative lawsuit against the Financial Service Committee (FSC), stating that the regulator's allegations of fraud and embezzlement are baseless. The law was applied unreasonably and was misinterpreted in a situation where there were no clear regulations for virtual asset deposit and management products, and it resulted in the lender paying a large fine, the company argued.
AI news
One of the 'Big Four' accounting firms, Ernst & Young (EY), announced the development of a new artificial intelligence (AI)-powered platform for its clients. According to the press release, developed over the past 18 months, EY.ai is a "unifying platform" that leverages EY technology platforms and AI capabilities, "with deep experience in strategy, transactions, transformation, risk, assurance and tax, all augmented by a robust AI ecosystem." EY investments of $1.4 billion have provided the foundation for EY.ai, supporting the embedding of AI into proprietary EY technologies like EY Fabric, used by 60,000 EY clients and more than 1.5 million unique client users, as well as helping secure a series of EY technology acquisitions with supporting cloud and automation technologies, the company said.
DeFi news
Decentralized exchange (DEX) and a Uniswap V3 fork, Mauve, has announced its official launch today, operating as a non-custodial automated market maker (AMM) protocol. It described itself as a real-world asset (RWA)-focused and fully anti-money laundering (AML)-compliant non-custodial exchange, approved as a Virtual Asset Service Provider License (VASP) by the Cayman Islands Monetary Authority.
Web3 news
Blockchain development platform Alchemy announced "the most affordable full-stack infrastructure for web3 developers," as the press release said. In June, the team surveyed over 600 developers to better understand what obstacles stood in the way of growing their teams and projects, finding that the top answer was funding. "Our solution for alleviating some of the cost burden among web3 developer teams is Scale Tier, the cheapest web3 infrastructure solution on the market — 33% less expensive than the next cheapest plan," Alchemy said. Scale Tier includes self-serve and straightforward pricing so developers can get started immediately, and a flexible payment plan so developers can choose to pay monthly or yearly with a 30% discount, it added.
Payments news
Cosmose AI, an AI-driven retail analytics firm, announced the launch of KAIKAINOW, which offers smartphone users convenient, informative, and personalized learning, news consumption, and entertainment experience. Per a press release, KAI-CHING, now also integrated with KAIKAINOW, allows shoppers to be rewarded for engagement in KAIC tokens and to use them for shopping offline or online, depending on the offers. Launched last year, KAI-CHING is pegged to the USD and has been integrated into Cosmose's first consumer product KAIKAI - a gamified shopping app for the Singaporean market. KAIKAINOW, KAIKAI, and KAI-CHING are built on NEAR Protocol.
---