This Issue is Crucial for Bitcoin ETF
Tuesday's delay of the US Securities and Exchange Commission's (SEC) decision regarding the VanEck bitcoin-based exchange traded fund (ETF) is not the central issue that the market should focus on, although it was a frustrating event for investors, Matthew Newton, market analyst at social trading platform eToro, stressed.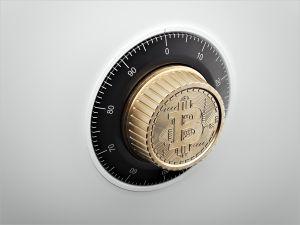 In an emailed statement to Cryptonews.com, Newton said that "the lingering question mark for the SEC is around bitcoin custody," adding that "to approve the decision, they'd need to do so in the knowledge that the ETF was backed by physical bitcoin – either stored by the CBOE (Chicago Board Options Exchange) or a third party."
He further said that the financial institutions now moving into the crypto space will have to decide whether they want to develop their own storage and custody solutions, or if they instead want to work with players in the crypto space that are already offering such services.
"We could even start to see consolidation in the market with heavyweight finance houses acquiring crypto companies. Goldman Sachs has already begun deliberations over custody, so watch this space," the market analyst said, referring to a recent report from Bloomberg that the veteran investment bank is looking into offering custody services for its clients.
Also, according to Google Trends, public interest in the issue of bitcoin custody is growing again:
Meanwhile, search interest for the term "bitcoin etf" reached its peak for the year in the last week of July:
In either case, the search term "bitcoin etf" is much more popular than "bitcoin custody":
Ten Bitcoin ETFs Pending SEC Decision
In addition to the filing by VanEck, made through CBOE, nine other bitcoin-based ETF applications are currently being reviewed by the SEC.
The SEC is required to make an initial decision on the applications within 45 days after they have been published in the US Federal Register. Given current rules, however, the regulator can push back its decisions several times, which means that we may not have a decision on VanEck's ETF proposal until February next year.
The next deadline for the SEC to decide on a bitcoin ETF is August 23, when it is set to decide the fate of a proposal from ProShares, a well-established provider of ETFs in the US. ProShares' proposal includes two ETFs, one that would let investors bet on the bitcoin price going up, and another that would offer short exposure, meaning investors can profit when the bitcoin price goes down. However, rather than holding actual bitcoins, the ProShares ETF would be holding bitcoin futures contracts.
Judging from the comments of eToro's Matthew Newton and others, the other nine filings may have slim chances of getting an approval, given the fact that the VanEck ETF is the only one backed by physical bitcoins held in custody.
In Newton's own words, "along with regulatory oversight, this question of custody will determine the next big move in the market."
---