SEC Requests Feedback on New Bitcoin ETF Proposal
The US Securities and Exchange Commission (SEC) is currently seeking public feedback on a new proposal for an exchange traded fund (ETF) backed by bitcoin.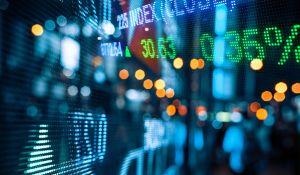 The new bitcoin ETF proposal was brought up by the Chicago Board Options Exchange (CBOE) as it seeks to list a fund known as "SolidX Bitcoin Shares," issued by VanEck, an investment management firm, according to an official SEC statement.
The new fund intends to be fully backed by holding real bitcoin, as opposed to holding only bitcoin derivatives or futures contracts, as some other funds do. This could mean that a new flow of money from more traditionally minded investors and institutions can now find its way into the bitcoin market, potentially setting the stage for a new price rally.
In the past, the SEC has turned down several such proposals, arguing that they have no way of ensuring a sufficient level of transparency regarding trading activity and potential price manipulation in the underlying market for bitcoin.
The SEC has also argued that they would want to have a market for bitcoin futures contracts before approving an ETF. With both the CBOE and CME Group now offering this, it is speculated that it is only a matter of time before the SEC approves the first ETF backed by bitcoin that is trading on regulated US exchanges.
The approval of a publicly-traded Bitcoin ETFs would be a big deal for Bitcoin as an asset class, as ETFs are traded on exchanges in the same way as stocks.
Traditional ETFs, which is a security which tracks indices, a commodity or a basket of assets, have gained substantial popularity among both institutional and retail investors as they are generally liquid and easy to buy and sell.
---