SEC Postpones ETF Decision, Bitcoin Slides
The US Securities and Exchange Commission (SEC) has postponed its decision regarding a highly anticipated application for a bitcoin-based exchange traded fund (ETF) filed by investment firm VanEck through the Chicago Board Options Exchange (CBOE).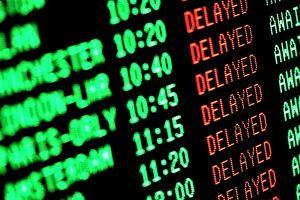 The SEC wrote in its statement that they have so far received more than 1,300 comments from the public on the proposed rule change that would be necessary in order to list the ETF on an exchange. Tuesday's notice from the SEC would give the regulator until September 30 to decide on whether it will approve or disapprove the proposed rule change.
Although many market commentators and investors had already expressed that they expected the decision to be pushed back several times, the market reacted by sending the bitcoin price further down.
Bitcoin overnight broke through a technical support found at the USD 6,700 level and is currently (UTC 4:40 AM) trading at around USD 6,500.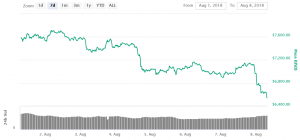 Some people, including economist and early bitcoin investor Tuur Demeester, urges caution and warns the market that a bitcoin ETF may not be approved in the US until next year.
Also, as reported, Jake Chervinsky, a US-based lawyer at Kobre & Kim, a law firm, suggested that due to rulemaking procedures the SEC can, and probably, will delay its decision on the VanEck bitcoin ETF until February 21, 2019.
Meanwhile, Demeester wrote in an opinion piece that "any anticipation of approval by September will likely be met with disappointment," while still pointing out that an "ETF approval, even if it's delayed, would be a huge deal because it makes the asset extremely accessible for the retail investor."
Also, the popular crypto youtuber The Crypto Lark shares his view on Bitcoin ETF:
---