The Weekend's Stars: BAT and BCH surged 30% on Positive News
Following announcements from the prominent crypto exchanges Coinbase Pro and Binance over the weekend, two cryptocurrencies have seen surges in both price and trading volume in what has been a good overall weekend for the crypto market.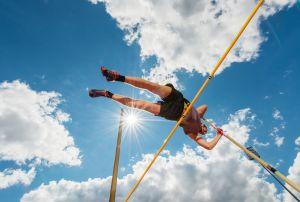 Coinbase Pro lists BAT
In an announcement from Coinbase Pro, the professional trading platform operated by popular US-based fiat-to-crypto exchange Coinbase, the company said it will begin accepting deposits in Basic Attention Token (BAT), the native token of the Brave browser, on Friday November 2, with the intention of enabling trading in the BAT/USDC trading pair shortly.
According to the exchange, the BAT/USDC market will remain in "transfer-only mode" for at least 12 hours before trading would be enabled. As of press time on Monday (UTC 06:00 AM), the BAT/USDC market was still not open for trading.
The new listing on Coinbase Pro follows only a few days after the new stablecoin USDC was listed on the platform. USDC is issued by crypto start-up Circle, has branded itself as a more transparent alternative to Tether, and is reportedly backed one-to-one by US dollars in reserves.
The price of BAT surged more than 30% to about USD 0.34 on Friday as the news came out, but has since traded back to around USD 0.30.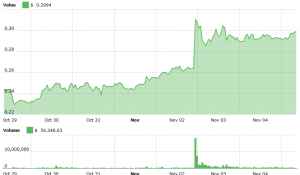 Binance Supports BCH Hard Fork
Meanwhile, the market for Bitcoin Cash is also experiencing some action as trading volume and price both have risen significantly ahead of a scheduled hard fork on November 15.
The Bitcoin Cash network goes through scheduled hard forks as part of regular protocol upgrades twice per year, with the next hard fork scheduled for November 15, 2018. This time around, however, there are two competing proposals for the fork following a strong divide within the BCH community.
On Friday, Binance announced its intention to support the scheduled hard fork as outlined in the proposal by bitcoincash.org, saying it will take a snapshot of BCH balances held on its platform on November 15 at 16:40 UTC time. Deposits and withdrawals of BCH will be suspended from 15:00 UTC the same day, the exchange added.
Previously, Coinbase has also announced its support for the fork as published in the roadmap from bitcoincash.org, but added in an update that it will "ensure that customers have access to their funds on each chain" in the event "multiple viable chains persist" following the hard fork.
Bitcoin Cash has been trading up sharply in the past few days in anticipation of the hard fork, with the price rising roughly 30% since Friday.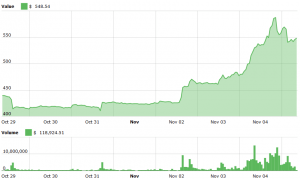 Meanwhile, the Crypto Lark, a crypto YouTuber, shows "the real reason for the Bitcoin Cash pump":
---