Is Bitcoin Cash Heading for a Crash?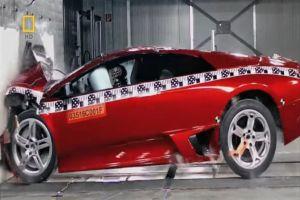 Created as a hard fork itself, Bitcoin Cash is now facing a possible fork: the crypto mining industry giants Bitmain and CoinGeek have found themselves on opposing sides in this struggle, as well as two competing proposals - Bitcoin Cash ABC and Bitcoin Cash nChain. The future of Bitcoin Cash is at stake, as the split is set to take place on November 15th.
Currently the fourth-largest cryptocurrency by market capitalization, BCH is being torn apart by opposing factions disagreeing on several issues.
The Bitcoin Cash community is keeping a close eye on mining pools, since miners ultimately cast the vote with their hash power. The conflict within the community is a schism between whether the project should keep within the lines of what is perceived to be Satoshi Nakamoto's vision or evolve with time.
One of the leading Bitcoin Cash developers, Amaury Sechet, said he was going to include a change in how transactions are ordered in the next update of the network's software, as well as add two new operation codes (opcodes). This is the so-called ABC proposal, since it's backed by Bitcoin ABC, the biggest Bitcoin Cash client. This is the side Bitmain is taking.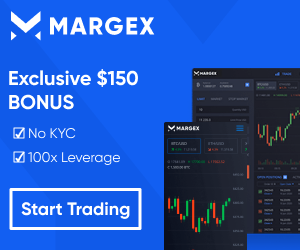 However, Sechet said today that he believes that the fork is unlikely in the near future, as participants in the project's open-source community remain aligned on overall objectives, if recently they have diverged on specifics, Coindesk reported.
Meanwhile, nChain, Craig Wright's Blockchain development firm, stands in the other corner of the issue. Their hard fork is called Bitcoin SV - or Bitcoin Satoshi Vision (SV) and will increase block size from 32MB to 128MB and reinstate four "Satoshi opcodes" in an effort to restore the original Bitcoin protocol. Wright opposed the addition of new opcodes and other arbitrary changes to the network and stated that nChain would revert to version 0.1.0 implementation in order to preserve long-term stability for BCH. CoinGeek, the largest BCH mining pool, throws its support behind nChain's proposal.
Both parties hope to list their coin as Bitcoin Cash on exchanges, adding even more ambiguity to the process and possibly creating confusion in the market, which might drag the price of Bitcoin Cash down.
These proposals will conflict with each other, leading to a critical consensus failure if no compromise is reached. Many other prominent figures in the crypto space warn against a compromise: one of them is Vitalik Buterin, co-founder of the Ethereum platform, who wrote in August that "the BCH community should NOT compromise with Craig Wright to 'avoid a split' and should embrace it as an opportunity to conclusively ostracize and reject him." Buterin has previously called Wright a fraud and refers to him as Faketoshi, or fake Satoshi.
Third option and irony
However, there is a third option looking to bring the two factions together. Controversial and untrusted figure in the BCH community, Cobra Bitcoin, is looking to become the saving grace for the network's future. Cobra stated the necessity to avoid interrupting service to users, which will cause irreparable damage to BCH's reputation and value, and that if there is no consensus, then it is best not to make any changes at all.
The Cobra Client won't add any new changes due to the lack of consensus on new opcodes and canonical transaction ordering proposed by Bitcoin ABC. The fork would implement a protection for clients so that any transactions are not duplicated across alternate chains should BCH splinter. It also claims to have nearly 25% of existing BCH hashing power backing the upgrade and that a major exchange will continue the use of the BCH ticker symbol after the changes in November.
Still, a peace treaty of any kind seems to be off the table. Twitter feuds prove this: on September 6th, Bitmain's co-founder Jihan Wu said that, "SBI threaten to attack BCH with their hashing power, to help [Craig Wright] control BCH. They are bad people, and they will fail," accusing CoinGeek of hiring "fiction writers, but not news reporters." A day later, Wright said he mistrusts Bitmain's claims that it burns some Bitcoin Cash to increase its value and posted a picture likening ABC with toilet paper.
Some are afraid that the days of Bitcoin Cash are over. Lucas Nuzzi, director of technology research at Digital Asset Research, a cryptocurrency research company, told Bloomberg, "It is ironic how the very same philosophy that led to the creation of Bitcoin Cash is now the cause of its demise. The only reason why Bitcoin Cash lasted this long was because of the mining support of Jihan Wu and Calvin Ayre, coupled with the marketing efforts of Roger Ver and CSW."
Meanwhile, Ver expects that the factions will unite before November 15. "I don't think the differences are big enough currently to warrant a split," he told Bloomberg.
______
Bitcoin Cash price chart: