The Bitcoin Playbook: Double-Digit Rally -> Double-Digit Selloff -> Pump Again
After a double-digit rally, a double-digit selloff in the crypto market followed today - with altcoins taking the strongest hit, as is usual in this already tested crypto market playbook.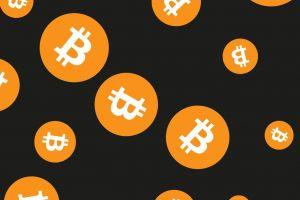 So, the news this morning is that everything is per usual - nothing new under the crypto sun. As we have seen many times before, the crypto riseth and the crypto dropeth. We have also been warned by analysts that November will see bitcoin (BTC) whales accumulation driving further appreciation in price, but this will be accompanied by higher volatility. And voilà.
Bitcoin today (10:03 UTC) dropped more than 11% in 24 hours and 2.5% in a week to USD 17,000, even dipping below this level - moving further away from the long-awaited all-time high. Ethereum (ETH) didn't fare any better in 24 hours, dropping more than 15% to the price of USD 505, though it's still green over the course of the week.
That's far from all, as nearly all top 100 coins by market capitalization have gone red in the past few hours. Among the top 10, XRP was hit the hardest, dropping nearly 23%, followed by cardano (ADA)'s 20% and chainlink (LINK)'s 19.5% plunge. These are also among the highest drops on the entire top 100 list, with some other projects reaching as far as -24% at the moment.
However, later, BTC recovered, rallying from USD 16,600 to above USD 17,400 in a couple of hours.
Speaking earlier of warnings, another one came from venture capitalist and First Block Capital founder Marc van der Chijs, who already in August stated that more bitcoin flash crashes are to be expected in the new bull market. Furthermore, Vijay Ayyar, Luno exchange's head of business development, told Bloomberg that "conditions are very massively overbought and bound for a correction," adding that he believes "we'll see all-time highs before a larger drop/correction." Additionally, economist and trader Alex Krüger argued that altcoins "usually move in the *same direction* of bitcoin, but more (in both directions)" and you "can think of [altcoins] as leveraged bitcoin plays."
That said, it seems to be to nobody's surprise that the entire market turned bloody with BTC as well. As for individual altcoins, Chainalysis chief economist, Philip Gradwell, gave a possible explanation for the drop of at least one of them. He said that, unlike BTC and ETH with "relatively usual" on-chain metrics, "XRP continued to have large inflows to exchanges on Wednesday, 125% above the 30 day moving [average], although these were less than Tuesday's record inflows. That is a lot of supply for sale, inevitably leading to lower prices."
Per the comments by analysts, traders, and others online, much of the damage was done on crypto exchanges Binance, Bybit, and FTX, suggesting traders being overleveraged there.
Speaking of reactions to the drop, among the comments within the Cryptoverse, there were notes of "orderbooks [on Coinbase being] obliterated"; those jokingly and/or sarcastically welcoming the drop, as a purchase opportunity and a chance to accumulate more crypto; statements that the correction would be satisfactory only if it was followed by a "golden entry like it did in early September, adding "sub 14K at least please"; calculations of a potential drop to USD 14,000 and no further, based on the previous post-all-time-high corrections; and arguments that "market is euphorically bullishly selling," and "ATHs is now only a question of when, not if."
As for an explanation behind the drop - "Leverage happened," said Alex Krüger, "that's all. Greedy traders decided to get onto levered longs at the top, and they got flushed out. This is how markets work," he said.
Others are emphasizing that "Shit goes up and down, it's the foundation of any market," as analyst Teddy Cleps put it. He pointed out that bitcoin went from USD 3,000 to which it had dropped on Black Thursday in March to nearly 20,000 only months later, adding "Embrace the volatility don't fear it." Many commenters agreed with this opinion, stating that the same goes for altcoins.
Meanwhile, crypto analytics firm Santiment argued that bitcoin's ability to go to and over USD 19,000 again "will likely coincide" with tether (USDT) on exchanges remaining low. "Tether exchange supply rises are reliable profit-taking opportunity signals for BTC," they wrote.
One more thing to note is that major crypto exchange OKEx has today resumed withdrawals of all digital assets, following their suspension on October 16. And this, some argue, could have an impact on the market.
____
More reactions:
__
__
__
__
__
__
____
Learn more:
This Is The Main Story in Bitcoin Now According to Pantera Capital CEO
3.4m Bitcoin Available As BlackRock's CIO Says BTC to Replace Gold
---