Telegram's First Cryptocurrency Autotrading Channel
Disclosure: Crypto is a high-risk asset class. This article is provided for informational purposes and does not constitute investment advice. By using this website, you agree to our terms and conditions. We may utilise affiliate links within our content, and receive commission.
Disclaimer: The text below is a press release that was not written by Cryptonews.com.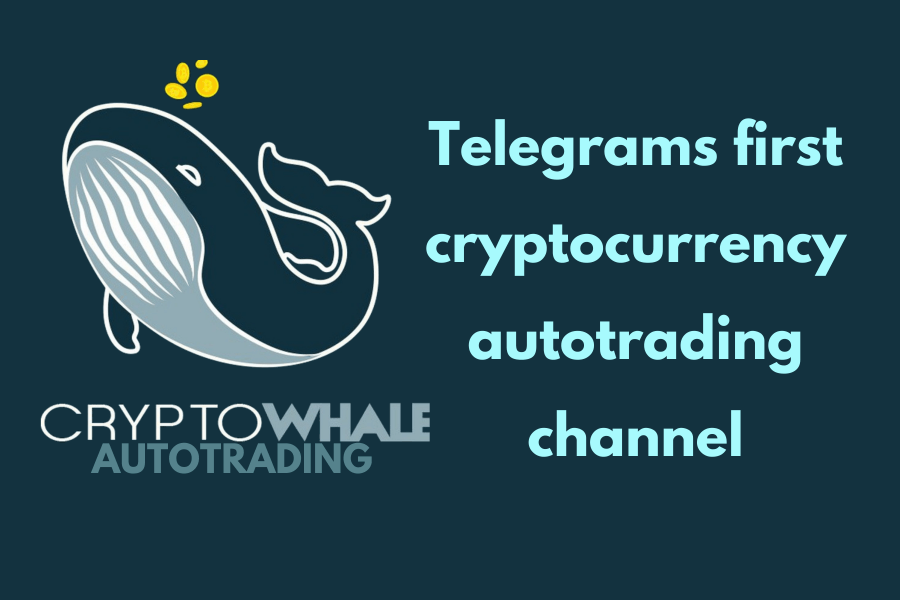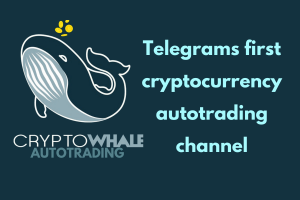 An alternative to trade bitcoin and other digital currencies are autotrading platforms such as CryptoWhale. It is one of the first companies crypto market that allows you to connect your Binance Spot and Binance Futures account with Cornix, an automated trading system.
But should you trade with CryptoWhale? Find out with this review we have for you, where we will tell you what you need to know about this Telegram channel.
It is a Telegram channel used for autotrading bitcoin and other cryptocurrencies.
If you are wondering what autotrading is, it is a type of trading where the CryptoWhale trader opens trades in his own Binance Spot or Binance Futures account and these trades are replicated in his users' account thanks to a tool called Cornix, which is the one that allows you to connect your Binance accounts with CryptoWhale.
In this way, your customers do not have to personally open trades if they do not want to, as all the operations are handled by CryptoWhale. This is an advantage for users who do not understand trading or do not have time to trade.
Users simply connect their Binance Spot and Binance Futures account with CryptoWhale via Cornix from Telegram and start benefiting from the advantages of automated trading.
CryptoWhale is useful for those traders who are just starting out in the world of cryptocurrencies, as it is a simple and practical platform that allows you to save time and effort when trading in the digital currencies market. Telegram is the means used to link your accounts with Cornix, a software that we will talk about in detail later on.
Something interesting about CryptoWhale is that, beyond being an autotrading channel, it also has several resources for you to learn about advanced trading.
One advantage you get from trading with this Telegram channel is that you can learn from experienced traders and acquire new ideas and strategies. In this medium they share technical analysis, trading signals, relevant market news and other factors that will be useful for you to decide when is the right time to sell or buy cryptoassets, and thus get higher profits.
CryptoWhale also has a Telegram channel where the results of all trades are automatically posted.
Keep in mind that it is not a "magic" solution to make money. In fact, CryptoWhale makes the following warning on its website: "Trading cryptocurrencies has a particularly high risk. Please do not invest or trade more than you can comfortably afford to lose. CryptoWhale is not a financial or investment advisor. We are a community focused on cryptocurrency trading and education." So, before you rush in, make sure you have enough knowledge to trade in a market as volatile as bitcoin and other cryptoassets.
To link CryptoWhale with your exchange account, you need the API Key. When entering it in Telegram, it is important that you do not check the "enable withdrawals" option. Otherwise, the application may appropriate the funds without you wanting it to.
As mentioned above, CryptoWhale makes use of the Cornix bot for autotrading. One benefit of trading bots is that they do the heavy lifting for you. However, it's important that you understand what they are and how they work exactly.
What is Cornix?
It is a tool, bot or program that automates trading operations based on signals posted on Telegram trading channels. The app creates trades with your Binance account, for example, without you having to constantly watch the market behavior.
It has a set of advanced trading features including simultaneous stop and take-profit orders, complex trades with multiple entries and trailing stop.
It also updates you in real time, how each operation is going, through a Telegram channel that is automatically created or its own app. Its system is capable of analyzing hundreds of signals in a short time, to suggest the best trading strategies. It works with exchanges such as Binance, ByBit, Huobi and BitMEX.
They offer three plans, basic, intermediate and advanced, which, according to their website, cost 19.90 USD, 26.90 USD and 38.90 USD per month respectively. CryptoWhale recommends the intermediate or advanced plan for trading.
Good news. Cornix offers you a 14-day free trial. This way, before contracting any service, you can make sure that it is a software that fits your needs and that allows you to trade in the market safely and efficiently.
With Cornix it is possible to adjust certain parameters that come by default in the operation that the CryptoWhale trader has configured. It is possible to adjust the parameters of each operation, either the percentage of entry, stop-lost, number of entry targets and others. On the CryptoWhale website you will find a step-by-step tutorial on how to make these manual bot settings.
The importance of trading signals
Bots are not the only important element in bitcoin autotrading. Trading signals also play a key role, so you need to understand what they are all about. Trading signals are defined as the trigger that tells a trader when it is the right time to open a trade. It is an emerging pattern in the market that can be detected by an analyst or an automated program, such as a bot.
So, trading signals are a primary element for the bot to decide when and how to trade the market. There are different types of signals, such as buy and sell signals. Buy signals indicate that, following an event or condition, it is time to buy a particular asset, as its value is expected to increase. Sell signals indicate the opposite of buy signals. They show you when it is the best time to sell an asset, as, due to poor market performance, its value will decrease.
Which trading platforms does CryptoWhale operate with?
You can trade bitcoin with CryptoWhale using accounts on exchanges such as Binance Spot, Binance Futures and ByBit. On Binance they trade the BTC pair, while on Binance Futures they trade USDT. The advantage of the latter platform is that it allows you to trade long or short, i.e. whether the value of the asset increases or decreases.
What is the price of CryptoWhale Autotrading?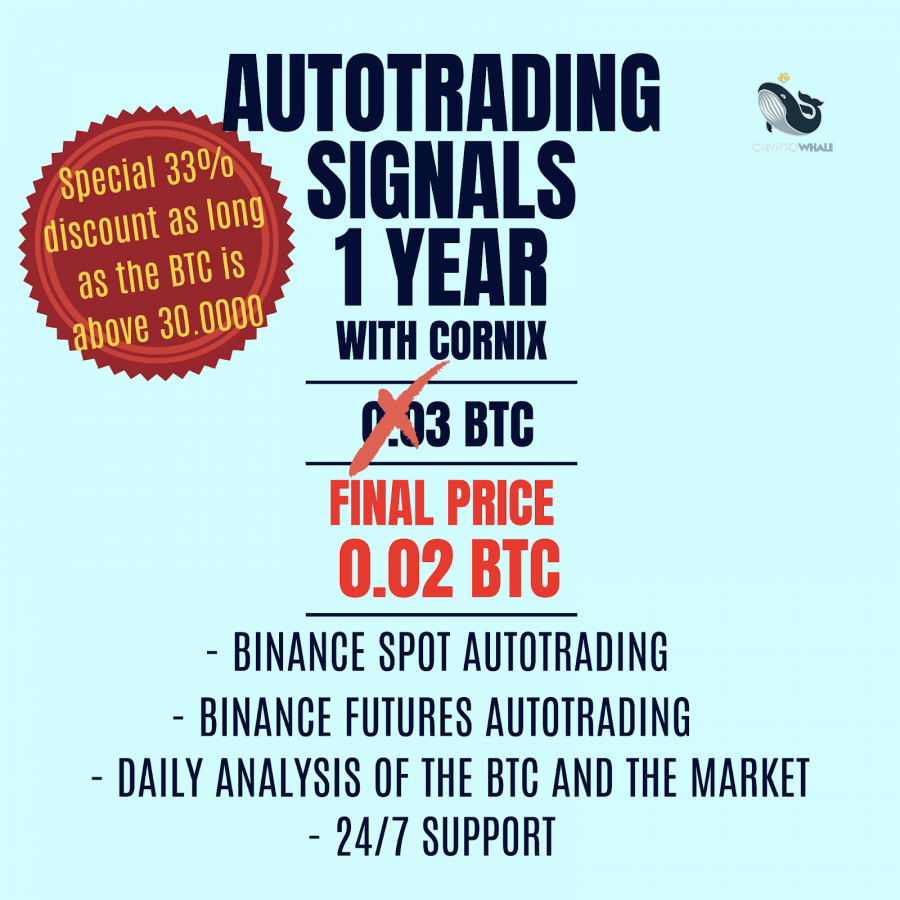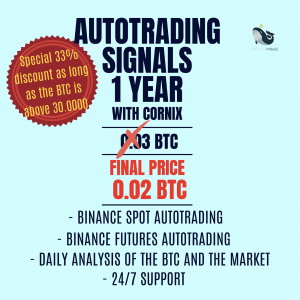 CryptoWhale has two pricing plans regarding the signal service. A first plan of Autotrading Lifetime Signals (one-time payment and lifetime service) with a 40% discount, before it cost 0.05 btc and now it costs 0.03 btc. An another one-year signal service which has a 33% discount and costs 0.02 btc. It includes autotrading on Binance Spot and Binance Futures, daily analysis of bitcoin and the crypto market, and 24-hour support.
Compared to other trading robots, the price is a bit high, considering that you have to pay cash. But you should keep in mind that with a single payment you will have access to the service for life, so, in the long run, the cost would be lower.
Conclusion
CryptoWhale is a Telegram channel designed for autotrading with the Cornix bot. It is a simple platform that will allow you to trade in the cryptocurrency market 24 hours a day, as it will take care of the heavy lifting. It has an educational section in which they have an advanced trading course and in their channel they share analysis, signals and really useful information for traders. It can be a good option for beginners, although it is important to keep in mind the risks of trading bitcoin.
One disadvantage of the company is that it works with few exchanges, so if you don't have an account with one of those brokerages, then you won't be able to trade with CryptoWhale. On the other hand, they only have a trading plan that you must pay in cash, the price of which is 0.03 BTC (not including the discount). Overall, CryptoWhale is a functional autotrading channel that adapts well to the needs of its customers.
To learn more about what CryptoWhale has in store for you, log in to their Telegram, Twitter, FaceBook and Instagram accounts.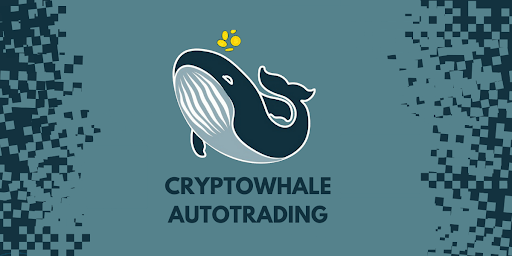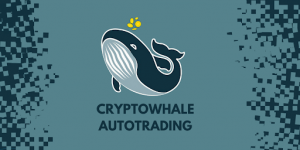 {no_ads}
---