Taxes in Petro, Goldman Sachs Sells MoneyGram Shares + More News
Get your daily, bite-sized digest of cryptoasset and blockchain-related news – investigating the stories flying under the radar of today's crypto news.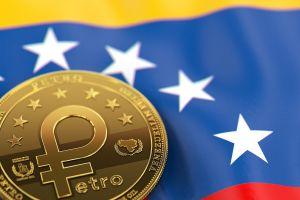 Crypto adoption news
The mayors of hundreds of Venezuelan cities and regions have voted to allow citizens to pay taxes and fines in the state-issued, allegedly oil-backed petro (PTR) cryptoasset, per an official government report. A council of mayors meeting signed off on a binding tax harmonization deal that will allow citizens living in 305 municipalities to use the token to pay traffic fines, city taxes, and more.
Business news
US investment banking giant Goldman Sachs has sold nearly USD 6.6m worth (at press time) of MoneyGram shares, the remittance company that provides liquidity for Ripple's XRP settlement layer. Per the statement filed with the US Securities and Exchange Commission (SEC), the bank had sold over 14,506 shares of Series D Preferred Stock in MoneyGram between August 5 and August 10, convertible into almost 1.82m units of common stock, representing in the aggregate approximately 2.5% of the outstanding common stock.
Partnership news
Chat app provider Kakao is set to partner with a Non-Fungible Token (NFT)-powered unlisted stock trading platform with its Klip crypto wallet, reported Hanguk Kyungjae. The platform is named Angel League, and allows groups of investors to club together to make "pre-IPO" investments in up-and-coming companies. Kakao said it will provide support for the platform's digital certificates on its Klip platform.
Scam news
The Chinese government has warned citizens in the country to be wary of a crypto scam named Bai Chain. Per JRJ, the nation's Ministry of Public Security and the cyber police department of the Ürümqi police force have warned that Bai Chain and other such "bogus crypto and MLM [Multilevel marketing or pyramid] coins" are "nothing more than Ponzi schemes wrapped in glamorous-looking blockchain packaging."
Legal news
Hong Kong-based mobile phone manufacturer Foxconn International Holding (FIH) has sued Moshe Hogeg, the chief executive of the blockchain smartphone startup Sirin Labs, for unpaid bills used to manufacture the Finney blockchain phones. The lawsuit also claims that despite the publicized launch and the celebrity endorsements, only 10,000 units of the Finney phone were ever produced by FIH. Per the report by CTech, FIH is asking for more than NIS 20 million (USD 6 million) in compensation.
Nigel Wright, a 45-year-old from Rochdale, England, is accused of blackmailing supermarket chain Tesco, stating that he would reveal the stores with tampered baby food items only if he's sent BTC 200 (USD 2.3m). According to The Independent, the sheep farmer admitted to put metal shards in baby food in a Scottish store, but denied doing so in Greater Manchester, in the two locations where mothers discovered laced products.
---