Swedish Central Bank Wants 'Market Actors' to Join Next Stage of CBDC Pilot
Sweden's central Riksbank is forging ahead with its e-krona pilot project, and has outlined the next steps it wants to take – putting it on track to become the first European nation to roll out a central bank digital currency (CBDC).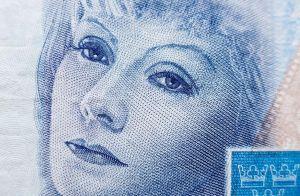 The Riksbank has been bullish about issuance, but will still have to convince politicians in the country to grant it the legal powers to proceed with its plans. However, in a new "phase one" report from the bank, described by Bloomberg as "essentially the most advanced exploration of a post-cash era to be undertaken by a major, western economy," the Riksbank spoke of how it was making use of R3's Corda blockchain platform and distributed ledger technology innovations.
Now the Riksbank says it will spend at least another year exploring technical solutions after extending its existing contract with Accenture.
During that time, it will seek to do the following:
Involve "market actors" – presumably private sector firms and commercial banks – which will be invited to take part to see if their internal systems can be successfully integrated with the prototype CBDC
Develop offline functionality, a feature already being built into the Chinese digital yuan, and a key point for accessibility
Develop more storage solutions, which could involve third-party CBDC wallet providers, such as commercial banks
Develop a more efficient payments infrastructure and integrate with existing point of sale (PoS) terminals
Boost performance and scalability
Evaluate and analyze its CBDC's performance and network infrastructure progress, a step that will involve the "division of responsibility among participants"
Bloomberg quoted Mithra Sundberg, the head of the Riksbank unit charged with conducting the pilot, as stating that the bank has "looked at the technical possibilities of being able to charge interest," although possible "monetary policy ramifications" have not yet been examined.
The Riksbank CBDC model is a two-tier approach whereby it would issue, redeem and destroy tokens as it sees fit, with intermediaries (namely commercial banks and payments providers) distributing the CBDC to both businesses and individuals.
The report's authors appeared to be aware of the potentially thorny user data-related issues likely to lie ahead. Critics of CBDCs in other countries say they are worried too much of their spending anonymity will be compromised by such projects.
The authors wrote,
"The Riksbank is currently analyzing to what extent the information stored in the transaction history can be regarded as information covered by banking secrecy and whether it comprises personal data."
__
Learn more:
- Japanese Central Bank Starts Testing on Digital Yen
- If a CBDC Is an 'Instrument of Control,' It'll Fail – Expert
- Economists: CBDCs to 'Flop' if They Aren't Designed as Stores of Value
- 2021 Trends in CBDCs: More Pilots, Maybe Some Launches, But Not For Retail
- Expert Warns CBDCs Won't Carry the Same Advantages as Bitcoin
---