Economists: CBDCs to 'Flop' if They Aren't Designed as Stores of Value
Central bank digital currencies (CBDCs) could become a store of value, a new paper claims – a move that could help them avoid becoming "a gigantic flop."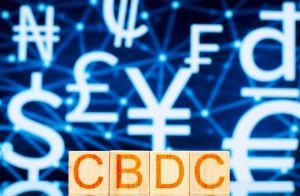 These were the findings of two economics experts at the University of Wuerzburg, in Germany, who published their findings on the VoxEU portal, a media outlet run by the EU's Center for Economic Policy Research.
The duo – Peter Bofinger, a professor of Monetary Policy and International Economics, and Thomas Haas, a research associate and the Chair for Monetary Policy and International Economics at the university – wrote that viewing CBDCs as digital cash substitutes would likely do little to help central banks' cause with their digitization drives.
Instead, they spoke of the idea of fostering "store of value CBDCs" that could help provide collateral "for large payment service providers."
The authors pointed out that in China, e-pay heavyweights like Alipay are "required to hold deposits with the central bank," adding that the architects of Facebook's Diem (formerly Libra) project have urged CBDCs to "be directly integrated with" Diem, which would "remove the need" for Diem's networks to "manage the associated reserves."
Indeed, doing so would have "huge potential" benefits in retail payment systems organized by central bankers, the authors added.
They claimed that if CBDCs were "designed solely as a store of value," they would "only be used for payments to and from the commercial bank account of its holder," explaining,
"From the allocative perspective, the supply of such a CBDC could be justified by the need of (nominally) safe assets which can only be provided by central banks. The demand for a store-of-value CBDC would come from firms and large investors with bank deposits of more than [USD 121,000] which would be bailed-in in the case of a bank restructuring."
Users, meanwhile, could be drawn to CBDCs if interest rates for deposits were competitive enough, they posited.
Furthermore, Bofinger and Haas projected, central banks would have the option of auctioning these store of value deposits, a measure that "would give them a perfect control over their amount."
There is a twist, however, as the duo suggested that, "astonishingly" this idea likely did not have legs in the long run.
"While there could be a high demand for such a CBDC, central banks do not seem to be interested in this option, as they fear that this could lead to a strong disintermediation of the banking system," they said.
Instead, Bofinger and Haas claimed, central bankers would likely pursue a model that would see CBDCs used as a means of payment. This approach would, they predicted, ultimately fall short of expectations due to their clear limitations versus existing payment solutions such as PayPal due to their "narrow" and national (rather than supranational) nature.
They concluded,
"Successful networks such as PayPal show that such systems are not tied to a system-specific currency or system-specific payment objects. Thus, if central banks stick to their current approach, the risk is high that CBDCs will become a gigantic flop. This would be anything but beneficial for the reputation of central banks."
___
Learn more:
Mark Cuban Says Crypto Is a Store of Value & Redditors Right to 'Kick Wall St. Ass'
Banks Should Pay Interest on CBDCs to Reduce Tax Avoidance – Report
86% Of Surveyed Central Banks Now Engage In CBDC Work - BIS
COVID-19 Pandemic Accelerated Rollouts Of 'Game-Changing' CBDCs
Expert Warns CBDCs Won't Carry the Same Advantages as Bitcoin
2021 Trends in CBDCs: More Pilots, Maybe Some Launches, But Not For Retail
How CBDCs Might Change Our Daily Payments
Japan Heading for Stage Two of its CBDC Pilot in Spring
Mexico May Be Forced to Issue Digital Peso, Claims Economist
Fed Chief Bets That US's 'First-Mover Advantage' in CBDC Race Is Stronger Than China's
Legally Speaking, is Digital Money Really Money?
Europeans Warn ECB Not To Mess With Privacy in Digital Euro
Further Details of 'Offline' Chinese Digital Yuan 'Hard Wallet' Emerge
---