Surveyed UAE Nationals Keener to Invest in Crypto than Western Expats
Younger Emirati respondents are much more bullish than Western expats about the opportunities potentially offered by exposure to cryptoassets, according to a recent survey released by the Dubai-based financial services company Holborn Assets.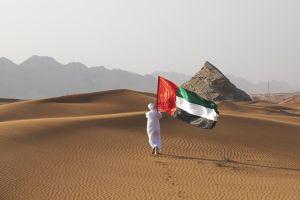 Carried out online by the UK pollster YouGov, the survey collected answers from more than 1,000 United Arab Emirates (UAE) residents, highlighting a "notable appetite" for cryptoassets among Emirati.
It found that the UAE nationals are showing an increasingly bullish approach to cryptocurrency investments, with 33% of the surveyed individuals showing interest in them, compared with Western expats located in the country, at 19%, and Asian residents, at 24%, the survey said.
"There is clearly a growing demand for this new and enticing asset class, especially given the returns it can potentially offer investors," said Stefan Terry, Global Senior Partner in the UAE office of Holborn Assets.
Terry added that,
"The survey results also highlight the strong interest locally in more education about cryptocurrencies as a precursor for making portfolio allocations."
About 26% of the respondents within the 1,000-plus group from the UAE consider cryptoassets are "exciting investment opportunities," while 45% declared they need to educate themselves more on this asset class before investing.
A further 18% consider cryptoassets a "fad" they would not like to invest in, and 11% believe these assets should be "heavily regulated," as indicated by the survey's results.
It is noteworthy that among Emirati alone, only 7% of the respondents want crypto assets to be heavily regulated, while 24% of surveyed Western expats chose this option.
Some 44% of the 830 respondents to a question on asset allocation said they would be comfortable allocating more than 5% of their investment portfolio to cryptocurrencies this year.
Also, people aged 18-24 are the most likely to invest, but those aged 35 to 44 are most likely to invest more than 20% of their assets in cryptocurrencies.
"There is also a marked gap in comfort levels among UAE investors when buying crypto assets. A third of Emirati respondents, for instance, said a 5-10% allocation would suit them, with 19% opting for a 0-2% holding," the statement said.
On the other hand, when it comes to Western expats, just 14% would be comfortable with a 5-10% allocation, while 51% of respondents said they would only allocate 0-2% to cryptocurrencies, according to Holborn Assets.
____
Learn more:
- 50% of Inexperienced Investors to Hold Bitcoin Less Than a Year - Survey
- More Professionals Trust Crypto Than Want To Get Paid In It - Survey
- 9% of Surveyed US Teens Claim to Have Traded in Crypto
- 41% of Surveyed Crypto Investors are Newbies
- 18% of Asked Americans Bought Crypto, Most Know Only Bitcoin - Survey
- People Tell Cryptoverse to Fix These Things to Reach Bitcoin Mass Adoption
- Young Investors Drive Increased Aussie Bitcoin & Crypto Investments
---