WEG Bank Plans Crypto Custody With New Partnership
Germany-based WEG Bank about to step up its crypto-related business as its fintech division TEN31 has teamed up with Munich-based white-label crypto custody provider Tangany to offer crypto custody solutions to its customers.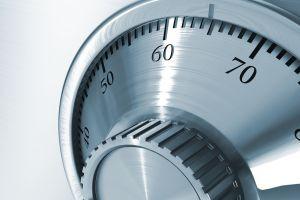 According to the bank, this is "the next logical step" in expanding their product portfolio.
"With the new platform, the bank solves one of the major challenges faced by many holders of virtual currencies such as Bitcoin: the safe and reliable storage of these digital values," WEG Bank said, without specifying when the new service might be launched.
As reported, last year, Germany's federal parliament Bundestag passed a bill that would allow the country's banks to store and sell cryptoassets.
"For institutes such as TEN31 Bank (WEG Bank AG) and Tangany there is currently a transition period while final approval is pending," the bank added.
The latest development marks further expansion into cryptoassets by TEN31 after it partnered with one of its shareholders, Austrian fintech Salamantex last year to start accepting applications from retailers interested in testing a new cryptocurrency payment solution.
Also, in May this year, TEN31 partnered with Anquan Capital Pte. Ltd, a Singapore-based group of technology companies, in order to "explore blockchain applications for banking and financial services."
As reported, in 2018, TokenPay and the Litecoin Foundation partnered in order to acquire a stake in WEG Bank. In April 2019, Nimiq, a developer of a decentralized payment system, also acquired almost a 10% stake in the bank.
Tangany says it is a custody white-label provider for digital assets, coins and tokens. Offering solutions for crypto wallets and infrastructure for some of the most popular cryptos such as bitcoin (BTC) and ethereum (ETH), the German business claims it currently has more than 60,000 wallets under custody.
___
Learn more:
Germany Increases Costs For Some Crypto Firms by USD 250,000
The Future of Cryptocurrency Adoption in Germany
---