Spanish Regulator Green-lights Institutional Crypto Investment
Spain's market regulator has announced that it will allow firms operating funds to make crypto investments – but only under certain conditions.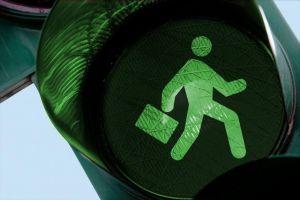 Per El Economista, the National Securities Market Commission (known locally as the CNMV) has published a new set of guidelines for institutional investors. The guidelines show that the CNMV is now happy to allow investment fund operators, collective investment institutions (known as IICs in Spain) and variable-capital collective investment programs investment companies (known in continental Europe as sicavs) to invest in cryptoassets. However, the regulator specified a number of provisos.
Firstly, funds will only be allowed to offer crypto products in cases where "market prices are determined from purchase and sales operations carried out by third parties."
Furthermore, fund managers will be obliged to warn their clients that cryptoassets constitute a "high-risk investment" that "involve a highly speculative element." Such warnings should also be included in funds' prospectuses and spelled out explicitly in all marketing materials.
And finally, institutional investors and fund operators will be prevented from making investments in certain types of crypto derivatives and securities underpinned by cryptoassets, including crypto-powered exchange-traded commodities (ETCs) or exchange-traded notes (ETNs) – which could be used to track an underlying index of tokens.
No Spanish funds have yet attempted to launch crypto-related financial products, but the CNMV's new guidelines may well prove to be the catalyst that changes that – with many managers believed to be keen to follow the lead of American firms such as BlackRock.
The regulator's move is somewhat unexpected, particularly as it has very vocally spoken out about the volatility of crypto on numerous occasions this year. Back in February, the CNMV and the central Bank of Spain issued a joint statement warning citizens about the "risks" involved with cryptoasset investment, pointing out that the sector was largely unregulated warning about "great volatility" in prices.
An economics professor at the Universidad San Pablo CEU in Madrid was quoted as opining that Spanish investors may prefer to invest in portfolios that had a bitcoin (BTC) element along with traditional assets and stocks than make direct crypto purchases.
___
Learn more:
- El Corte Inglés Fast-tracks Bitcoin-flavored Brand Name Registrations
- Spain's First Tokenized Property Sells for ETH to Investors in 3 Countries
- Spanish Property Experts: Interest in Bitcoin-powered House Buying Rising
- Spanish Security Giant Prosegur Enters Crypto Custody Race
- Spain Crypto Warning Was 'to Spook Companies Planning Tesla-type BTC Buys'
- With Banks Turning to Bitcoin, Is It Finally Time to Long the Bankers?
---