Simpson Coin Price Surges But $SPONGE and AiDoge.com Can Pump 100x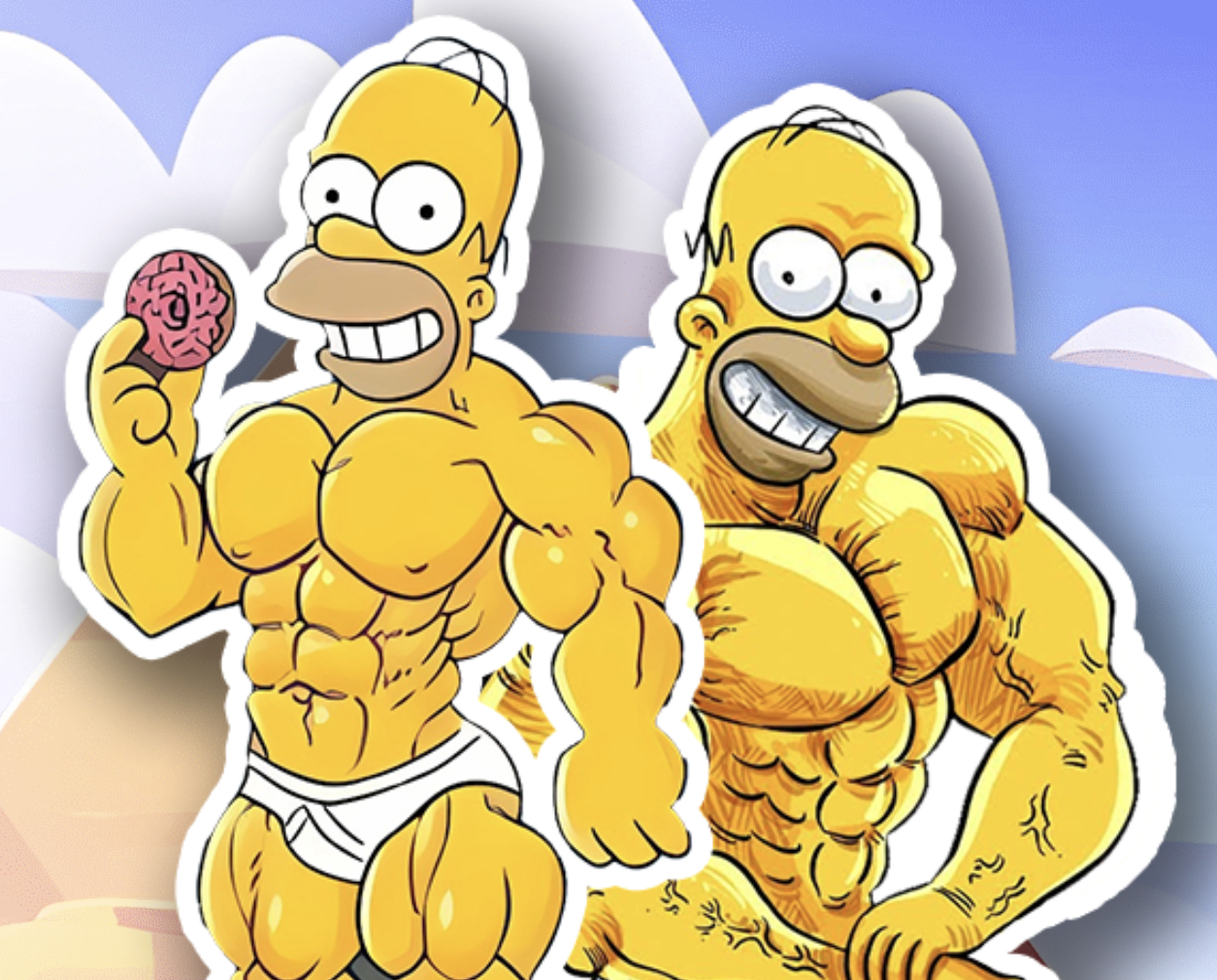 Homer $SIMPSON coin price is up 18,000% and is the latest meme coin frenzy addition lighting up crypto.
$SIMPSON coin joins a new clutch of meme coins vying for the attention of crypto buyers, such as Pepe coin, week-old hot meme coin $SPONGE and LADYS as the seemingly insatiable demand refuses to abate.
The Homer Simpson project was launched less than a week ago and has listings on BitMart and MEXC.
$SIMPSON has hurtled to a market cap of more than $23 million:
Homer coin describes itself, according to its website, as being "here to bring the laughs and the gains".
"We're not trying to revolutionize the world of cryptocurrency – we just want to make it a little more interesting," the website promo reads.
However, the coin is apparently planning to do more than provide laughs as its whitepaper claims it intends to create a charitable-giving platform that is more secure and transparent than existing legacy payment rails.
Homer coin looks like a rushed job – but aren't all meme coins? No
That feels like an earlier iteration of the design as there is no mention of this on the website – a site that is currently in a state of overload as its hosting servers struggle to cope with visitor traffic to the site.
The website talks about a Twitter AI Bot that's "coming soon". As that name indicates, the bot will be fully integrated into the microblogging social media platform. It will be free to access and users will be able to interact with it seamlessly.
Not to be left out, there will also be a Telegram AI Bot.
Homer coin $100 a month subscription for AI Chat Bots – Chat GPT Pro is cheaper!
Further down the web page and it turns out there will be a paid level for the bots – you can get a premium package for the princely sum of $100 a month. ChatGPT Pro is much cheaper.
The project has been put together in a rush, as shown by the contact email, which is a domain-less gmail account.
However, that is par for the course as meme coins are being churned out in ever greater quantities and of ever-reducing quality it would seem.
Trending at No.5 on data and trading site for decentralized exchanges Dextools, Simpson coin is pumping higher as ultra speculative buyers chase gains in the next best thing in meme coin crypto.
However, after an 18,000% gain the downside from here could be very steep indeed, so it may be worth letting the dust settle before considering an entry, but DYOR.
$SIMPSON is currently priced at $0.000000000033710.
To find out more about $SIMPSON go to homersimpson.xyz.
$SPONGE looks like the quality play in a sea of mediocrity
Before you jump into $SIMPSON with your hard earned cash, there are probably better projects to consider that feel a lot more grown up, in the sense that they have the staying power to be more than fly-by-night coins.
$SPONGE coin, which it could be argued got the ball rolling on the TV cartoon character meme coins, has a solidity of appeal that Homer coin possibly lacks.
There's no doubting the Homer brand recognition, but the thrown-together feel of the project contrasts sharply with SPONGE's professionalism.
First off, $SPONGE has a website that actually loads, so it has the funds to pay for the basics like load balancing. It also has a vibrant community. There are more than 40k followers on Twitter (@spongeoneth) compared to Homer coin;s 4k.
More seriously, the huge liquidity backing $SPONGE points to some serious money behind the project. $836k compared to a massive $8.2 million where $SPONGE is concerned.
Get in on the $SPONGE airdrop for free tokens
Then there's the airdrop everyone is talking about. You need to head over to the Discord to get signed up, and of course be a holder of $SPONGE.
Also, $SPONGE, which is only eight days old, is already listed on eight exchanges with many more top exchanges to come. Those exchanges include Gate.io, MEXC, Bitget and LBank.
Rumors that individuals involved in Shiba Inu are behind the coin continue. According to recent Twitter Spaces events, there are also people involved in the digital asset VC space taking an active interest.
$SPONGE price provides a great entry point right now
Currently priced at $0.0005749 and with partnerships with some of the best meme coins to invest in today – Tamadoge and Love Hate Inu – there's a growing sense of positivity enveloping the project. Both of those projects are teaming up on the $SPONGE airdrop.
As is it becomes established on the meme coin scene, $SPONGE is well-positioned to serve up the 100x gains that can propel it into the top rank of all crypto, period, not just of meme coins.
$SPONGE has become a permanent fixture in the the trending meme coins metrics, and that places in pole position for a coming bull run:
AiDoge.com could be another 100x coins
Another coin that catches the eye is AiDoge.com. This coin combines the two hottest trends in crypto right now – AI and meme coins.
AiDoge.com ($AI) is building a meme generator and a community around it that votes for the best ones. The project is leveraging generative image AI technology to realize its vision.
AiDoge.com is smashing through its presale price stages. It has just hit the $7 million milestone as funds pour into the coin.
The next stage price step higher comes when the $7.7 million goal is achieved, when the price jumps from $0.00003 to $0.0000304. Prospective investors will need to move quickly to beat the coming price rise, which could be just hours away.
AiDoge has the use case to see its $AI token price explode when it launches in the coming weeks. Get in early and you could be sitting on a goldmine of viral memes generated by text promoted AI.
---