Meme to Earn? New AI Meme Creator Provides Creators With Token Rewards – How Does it Work?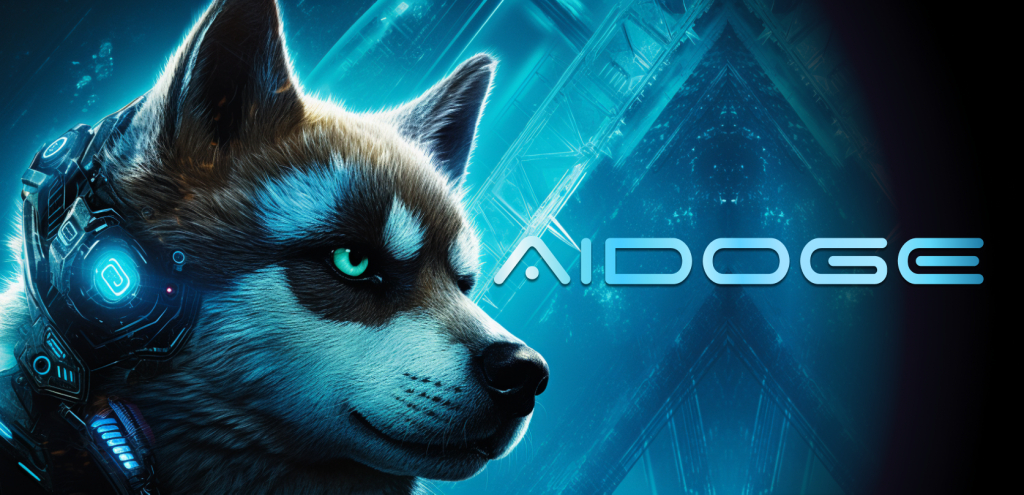 AiDoge ($AI) is set to revolutionize meme culture by launching a next-generation AI-powered meme generation platform that rewards creators with tokens. If you missed out on the Pepe Coin, Wojak, and Conflux pumps, now's your chance to get in early on AiDoge.
This trailblazing concept has garnered immense attention, amassing $135,000 within just 24 hours of its presale launch.
By the end of the 20th presale round, the launch price will hit $0.00003360, representing a 29.3% profit for early participants before the token reaches exchanges.
Capitalizing on the immense popularity and volatility of meme coins, AiDoge aspires to empower an AI-driven meme generation platform that holds significant potential for long-term growth.
For those who missed previous meme coin surges like Pepe Coin, Wojak, and Conflux, AiDoge offers a fresh opportunity to ride the wave.
But How Does AiDoge's Advanced Meme Generator Work?
Training the Meme Generator - The innovative meme generator at the heart of AiDoge was trained using advanced machine learning techniques.
A vast dataset of up-to-date memes and a continual stream of live crypto news articles was meticulously curated to create a solid foundation for the AI model.
This dataset is continuously updated to ensure that the meme generator remains in sync with the latest trends in internet culture and the crypto landscape.
The training process involved feeding the AI model with labeled data samples containing typical meme inputs and corresponding outputs. With the huge dataset partitioned into training, validation, and testing subsets.
The training dataset was used for initial model training, the validation data for evaluating the model and fine-tuning hyperparameters, and the testing data for assessing the performance of the final meme generator model and output.
Functioning of the Meme Generator - AiDoge's meme generator is powered by cutting-edge generative AI APIs that enable it to tap into the pulse of internet culture.
By analyzing patterns and trends within the training dataset, the AI model learns to create new memes that capture the essence of current meme culture.
When users access the meme generator platform, they can input their preferences or select from various meme categories, styles, and themes.
The AI model then processes this information and generates a custom meme that aligns with the user's input and the latest trends in internet meme culture.
The meme generator's AI-driven approach ensures that the output is highly creative and unique, making it an indispensable tool for meme enthusiasts and creators looking to stay ahead of the curve.
This frontier AI project is among the first to bridge text and image in AI experimentation. By simplifying meme creation, AiDoge aims to democratize meme culture and make it accessible to all as the AI revolution takes hold.
With the integration of decentralized blockchain infrastructure, the platform also offers a unique meme creator verification mechanism, allowing originators to retain ownership and rewards for their creations.
To keep up-to-date on this rapidly emerging project join the AiDoge Telegram and Discord, connect with a vibrant community of AI enthusiasts and OG memers as your profits explode.
AiDoge's Novel $AI Vote-2-Earn Staking Mechanism
The $AI token bolsters the Proof of Stake (PoS) network infrastructure through an inventive staking mechanism that incentivizes users with premium features and daily rewards.
As artists gain recognition on the platform, their voting power increases in tandem with the popularity of their memes.
AiDoge's staking mechanism also introduces a vote-to-earn feature, allowing $AI holders to determine the top memes on a live public feed.
This "wisdom of the crowds" approach ensures that monthly rewards grow proportionally to the platform's user base, further incentivizing adoption and boosting meme creators' profits.
In anticipation of concerns about the staking mechanism, AiDoge has undergone a full smart contract audit by Certik, with the results expected to be released later in April.
AiDoge's tokenomics are designed to encourage buy pressure by utilizing $AI as a means of settlement for purchasing credits on the meme generator.
This is further bolstered by the staking mechanism's vote-2-earn feature, which ensures fair lock-up periods for users.
Combining the power of memes, artificial intelligence, and blockchain technology, AiDoge ($AI) is poised to disrupt the meme coin market and offer unprecedented opportunities for investors and creatives alike.
Disclaimer: Cryptocurrency projects endorsed in this article are not the financial advice of the publishing author or publication - cryptocurrencies are highly volatile investments with considerable risk, always do your own research.
---