Shiba Inu Price Prediction as SHIB Pumps Up 15% in 24 Hours – Are Whales Buying?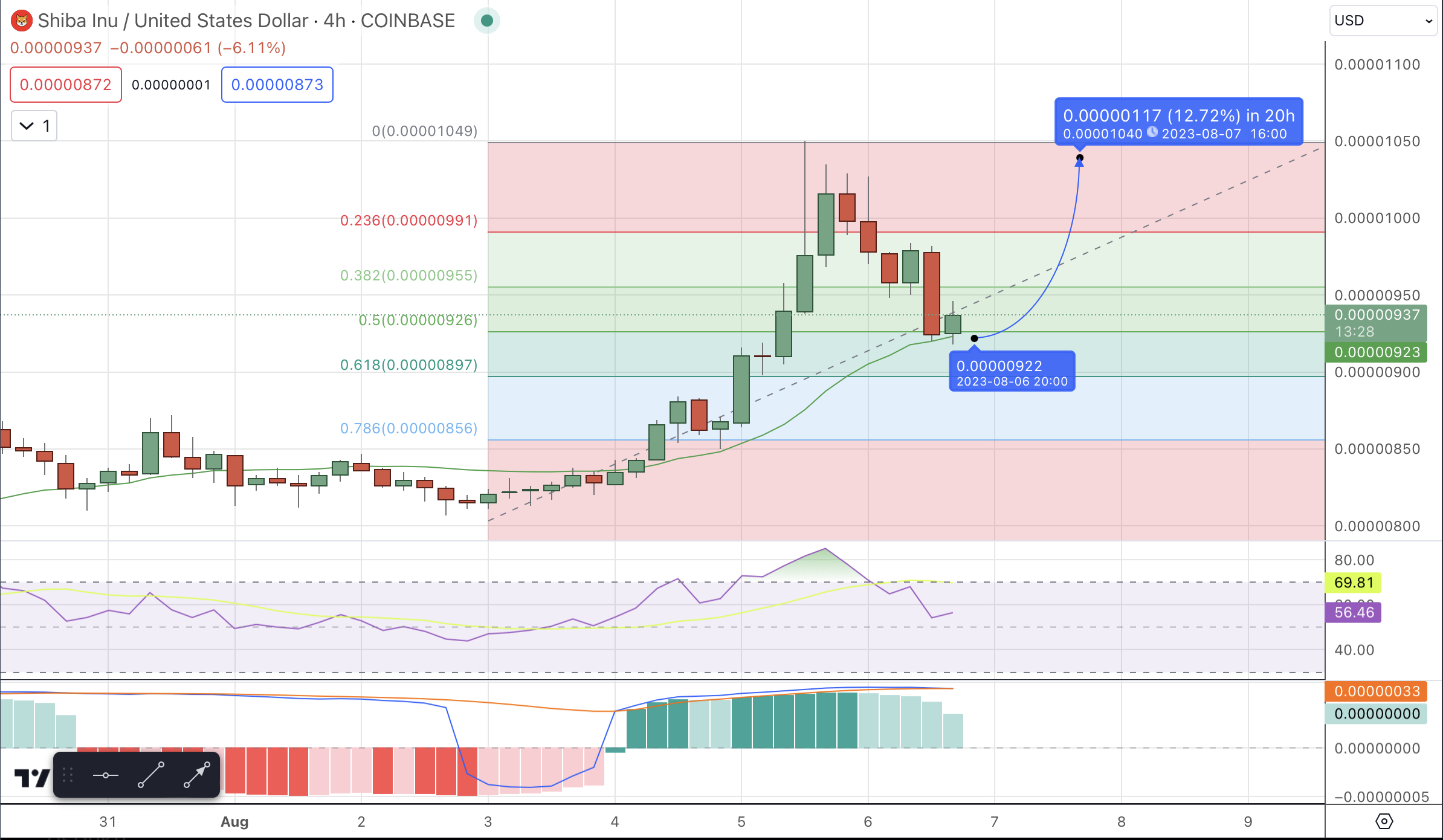 The Shiba Inu token is certainly riding high, extending its rally beyond the 0.000010 mark, marking a robust uptrend buoyed by some key influencers.
Notably, the Shibburn initiative, which reported a hefty 21.8% increase in Shiba Inu's burn rate, culminated in around 28.8 million meme tokens being transferred to "inferno" wallets, effectively taken out of circulation.
This strategy has significantly fueled the ongoing positive price momentum for Shiba Inu. In further optimistic news, Shiba Inu outperformed 4,481 other coins to top LunarCrush's AltRank, recording an impressive price surge.
Furthermore, the recent 10% surge in Shiba Inu's LEASH token, following its listing on StealthEX exchange, adds another positive note to Shiba Inu's market narrative.
Moreover, the recent listing of a major Shiba Inu token played a crucial role in supporting and boosting the overall price of the Shiba Inu coin.
Consequently, SHIB itself saw a remarkable rise of 9.24% in the past 24 hours.
Thus, the combination of these factors has led to the ongoing winning streak and the significant surge in the price of the Shiba Inu coin, pushing it above the 0.000010 level.
Shiba Inu Surpasses 4,481 Coins to Top LunarCrush's AltRank and Records Impressive Price Surge
Shiba Inu has hit a notable milestone by securing the top position on LunarCrush's AltRank, outpacing over 4,481 other cryptocurrencies in terms of social and market activity.
In the past 24 hours alone, it generated an impressive 200,365,743 social engagements and witnessed a 6% price increase to $0.0000096.
On-chain analytics from Sentiments show a substantial 51% price spike in just under four weeks, coupled with a surge in trading volume and a decrease in Shiba Inu tokens' availability on exchanges.
This may indicate that investors are retaining their tokens for the long haul, potentially fueling a bullish trend.
The ongoing token burns spearheaded by the Shiba Inu community have also played a significant part in its upward performance.
In light of this, Shiba Inu's rise to the top position on LunarCrush's AltRank, accompanied by price boosts and diminished token availability, could increase investor confidence and stimulate a bullish trajectory for Shiba Inu's price.
Shiba Inu's LEASH Token Surges 10% After Listing on StealthEX Exchange
Shiba Inu's token, Doge Killer (LEASH), has gained a fresh listing on the StealthEX exchange, which has catalyzed a 10% spike in its price to $530 within a 24-hour period.
LEASH is a key component of the Shibarium trifecta, alongside SHIB and BONE. Shiba Inu's lead developer, Shytoshi Kusama, has characterized LEASH as a token that provides community protection and exclusivity.
This new listing on StealthEX, in conjunction with a prior listing on Bitrue, is poised to draw more investors and foster increased interest in the Shiba Inu ecosystem. Consequently, this could positively influence the overall price of the Shiba Inu Coin.
Shiba Inu Price
The current Shiba Inu price is $0.000010, and the 24-hour trading volume is $803,706,094.
Shiba Inu has increased by 4.05% in the previous 24 hours. Shiba is now ranked 14th in the market, with a live market cap of $5,768,959,468.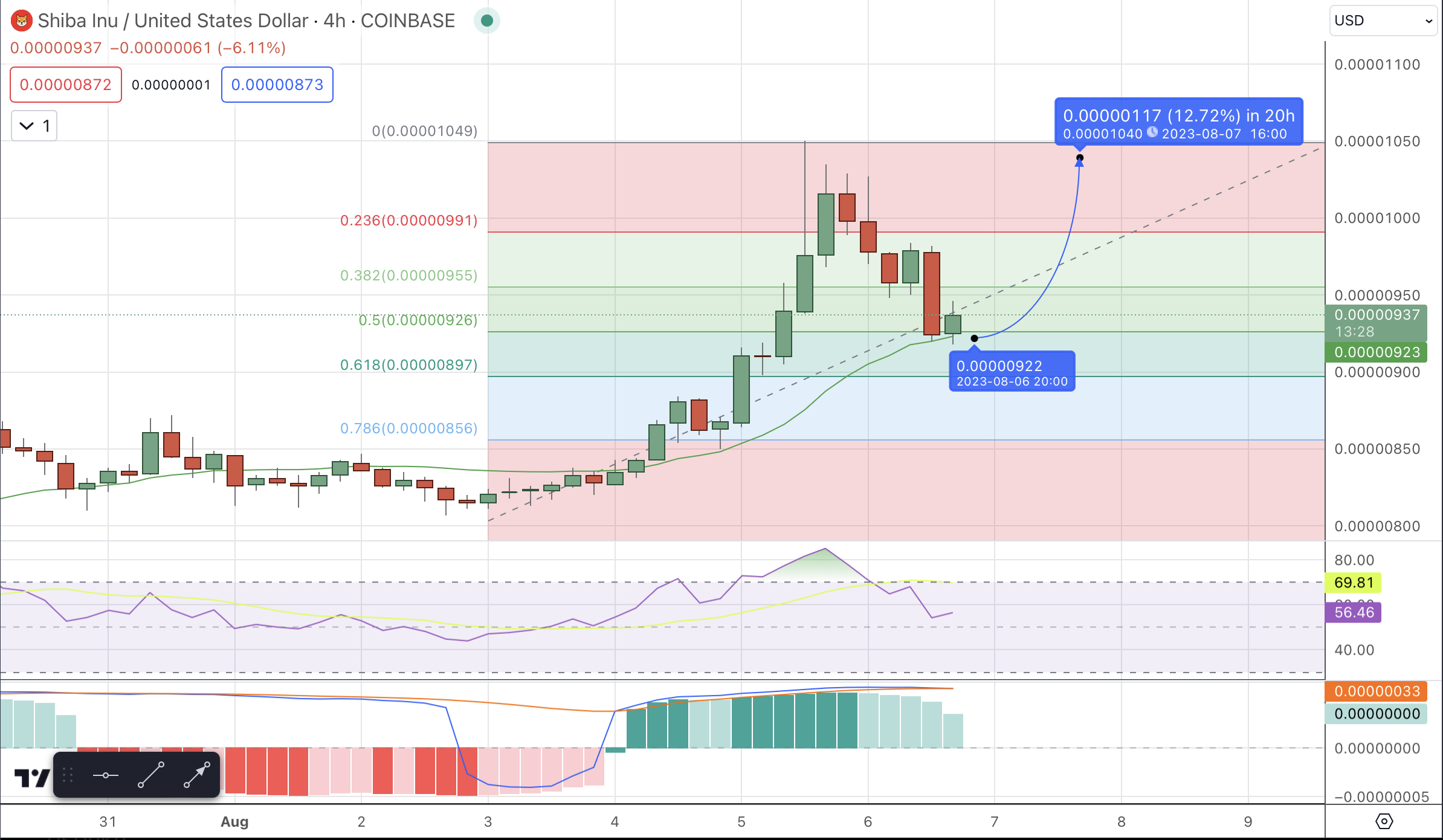 The circulation supply is 589,346,914,631,298 SHIB coins.
New Cryptocurrency Alert:
A fresh contender is entering the crypto ring, poised to make such an impact that it will be the talk of the town for years to come.
Introducing Shibie, a glamorous fusion of the viral sensation Shiba Inu and Hollywood's favorite doll, Barbie.
This unique token is primed to disrupt the crypto space and reshape the perception of meme coins.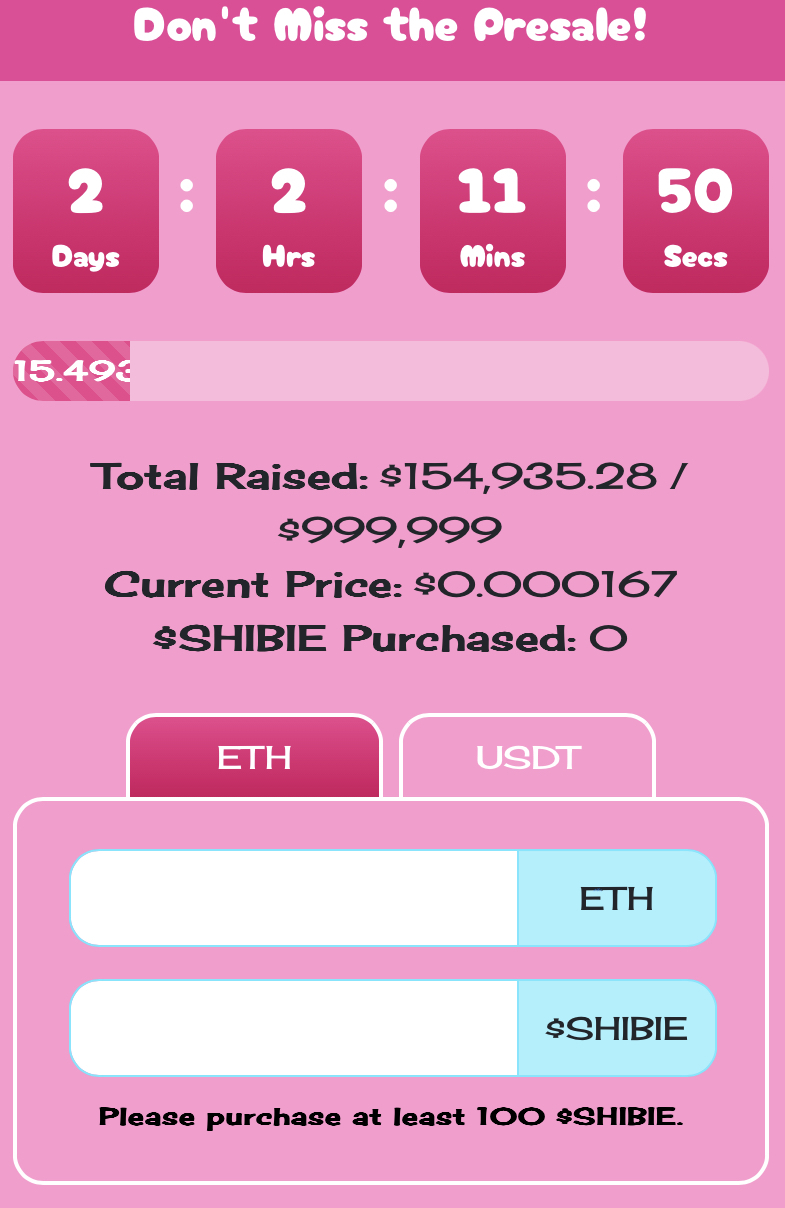 Current status? A total of $153,046.89 has been raised towards the goal. So seize this opportunity swiftly.
Keep in mind, the goal is to raise a modest seed fund of $999,999, and given the buzz surrounding Shibie, this could be reached in no time.
Current Price: $0.000167.
Disclaimer: Crypto is a high-risk asset class. This article is provided for informational purposes and does not constitute investment advice. You could lose all of your capital.
---