Shiba Inu Price Prediction as $150 Million Sends SHIB Down 3% – What's Going On?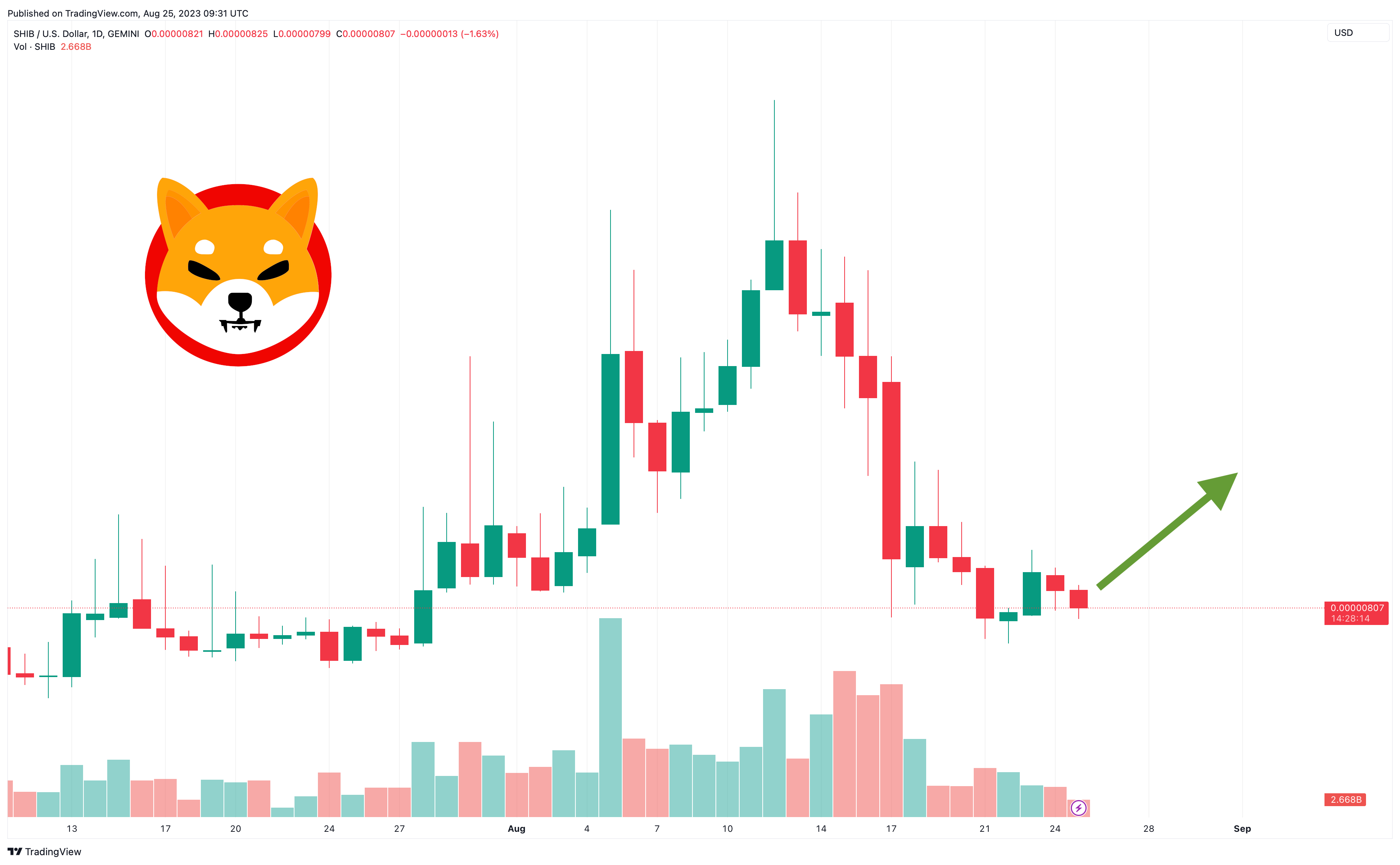 The price of Shiba Inu (SHIB) has slipped by 3% in the past 24 hours, after the cryptocurrency market as a whole dropped by 1% within the same period.
At $0.00000806, SHIB is also down by 4% in a week and 20% in the past fortnight, with the meme token now having actually declined by 0.5% since the beginning of the year (in contrast to most other major cryptos).
SHIB has underperformed in the past week or so following the botched launch of the layer-two Shibarium network, with the Shiba Inu community still awaiting a relauch that should hopefully put the new protocol back on track.
But if the relaunch is successful, SHIB is likely to rebound quickly, especially when it has been oversold so much in recent weeks.
Shiba Inu Price Prediction as $150 Million Sends SHIB Down 3% – What's Going On?
As weak as SHIB has been in the past week or so, its indicators make it clear that it's due a rebound sooner or later.
Its relative strength index (purple) remains close to 40, indicating continued selling pressure that has put the coin at a discount compared to recent levels.
Similarly, SHIB's 30-day moving average (yellow) remains some distance below its 200-day average (blue), again signalling that the meme token is currently undervalued and in need of correction.
If there's one small ray of positivity in all this, it's that the altcoin's support level (green) has held up relatively well amid recent falls, implying that it has probably bottomed out and shouldn't fall much further before recovering.
The question of how soon SHIB can recover depends mostly on the imminent relaunch of Shibarium, which was effectively de-launched last week after nearly $2 million in ETH was irretrievably lost on one of its bridges.
However, its development team are now working on various permanent fixes that will enable Shibarium to work more securely, with the layer-two network currently operating in private mode as the final details are worked out.
Assuming that the relaunch of the network goes well, SHIB is likely to rally strongly, especially when it has fallen disproportionately in recent days and weeks.
And in the longer term, the successful operation of Shibarium will result in more usage and adoption for Shiba Inu, with the latter's ecosystem likely to see an expansion in apps and projects in the coming months.
This will ultimately result in a steadily rising price for SHIB (and its sister token, BONE), with the meme coin likely to return to $0.0000090 in the next couple of weeks.
This could rise as high as 0.0000150 in the next few months, with SHIB potentially on course to return to $0.000020 by the end of the year.
Faster Meme Tokens For Faster Gains
While SHIB's current position does seem promising overall, holders may have to play a long game if they want to see substantial increases.
On the other hand, traders after above-gains in the shorter term may be better off turning to newer meme tokens, with various new coins currently holding presales that may end with big exchange listings and big rallies.
One particularly promising new meme token is Sonik Coin (SONIK), an ERC-20 cryptocurrency that has raised more than $400,000 since opening its sale a couple of weeks ago.
Aiming to reach a market cap of $100 million more quickly than any other coin to date, SONIK takes the inspiration for its memes from the ever-popular Sonic the Hedgehog franchise, with the token adopting an in-your-face persona on its social media and online channels.
This quirky personality is a big part of the reason why it has raised nearly half a million dollars in such a short space of time, with the token also helped by its decentralized tokenomics.
Indeed, 50% of its max supply (which is 299,792,458,000 SONIK) has been allocated to the presale, with another 40% going to staking rewards.
This adds up to 90% of the coin's supply that will be distributed to holders, with the other 10% going towards liquidity for trading platforms.
Given this decentralization, SONIK is likely to find it easier to attract a significant community of followers than other similar meme tokens, as indicated by the growing success of its presale.
And while SONIK's sale has less than two weeks left to run, new investors can join in by visiting the coin's official website.
1 SONIK costs $0.000014, yet this could rise much higher when the meme token gets added to trading platforms next month.
Disclaimer: Crypto is a high-risk asset class. This article is provided for informational purposes and does not constitute investment advice. You could lose all of your capital.
---