SBI Subsidiary Boosts XRP Handouts by 67%
The SBI Group, one of Japan's biggest financial services providers, will offer shareholders of its Morningstar subsidiary larger end-of-year XRP benefits. The current fiscal year ends on March 31.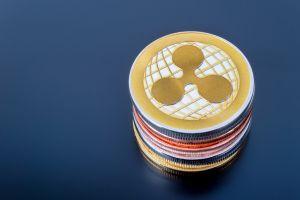 The move marks the second time Morningstar, a financial news provider, has handed out XRP benefits, following a similar interim-benefit shareholder handout made in September last year.
Once again, anyone holding 100 shares (100 shares = 1 unit) or more will be eligible for the offer, which has been upped from XRP 30 to XRP 50 (around USD 14) supposedly per 1 unit this time around. Since September, XRP price increased by around 8%, while SBI invested in Ripple, the fintech startup associated with XRP, in December 2019.
XRP price chart: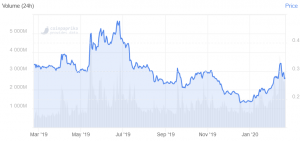 However, in order to redeem the offer, shareholders will need to either be existing SBI VC Trade account holders or open a new account at the crypto exchange platform, which is also operated by the SBI Group.
In an official SBI release, the company stated that it was embarking on the token giveaway to "thank shareholders for their ongoing support and patronage, as well as to deepen their understanding of the group's business operations."
The SBI CEO, Ripple board member and long-term Ripple partner Yoshitaka Kitao spoke in December last year about the possibility of offering a group-wide XRP shareholder payout.
Last month, the group's holding company SBI Holdings confirmed that it would also give shareholders the option of receiving XRP benefits, with XRP handouts worth USD 72 to be offered.
The SBI-operated MoneyTap e-pay mobile app also makes use of Ripple-developed technology.
At pixel time (10:59 UTC), XRP trades at c. 0.27 and is up 1% in a day, trimming weekly losses to less than 16%. The price is up 16% in a month and is down 15% in a year.
---