SBI Mulling a Company-wide Cryptocurrency Shareholder Payout in XRP
Japanese financial giant SBI is considering issuing Ripple (XRP) tokens as company-wide shareholder rewards, says the company's CEO Yoshitaka Kitao.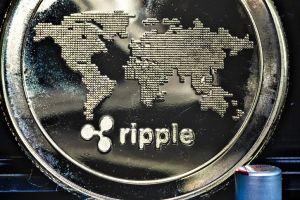 In a recent address to shareholders shared by the company on YouTube, Kitao stated that a previous XRP handout to shareholders of SBI's Morningstar subsidiary in August this year had proved a success.
The CEO said he is looking into the idea of offering XRP benefits to all SBI shareholders at the end of the current financial year (March 2020).
Kitao is a Ripple board member, and SBI is arguably Ripple's closest East Asian partner. The two companies co-operate the SBI Ripple Asia payment platform.
The SBI chief said that the August XRP payout had driven up subscriptions to the company's Japanese crypto exchange, SBI VC Trade – as Morningstar shareholder wishing to claim their XRP were obliged to open accounts on the platform to claim their tokens.
However, Kitao hinted that if SBI does go ahead with the XRP payout, shareholders will be able to choose whether or not they would like to receive their benefits in cryptocurrency.
At pixel time (09:38 UTC), XRP trades at c. USD 0.22 and is up by 1% in a day, trimming its weekly losses to 4.6%. The price is down by 28% in a month and by 37% in a year.
Kitao also made other announcements regarding SBI's cryptocurrency-related business plans, with more materials shared online. SBI subsidiary SBI Crypto will begin operations at two new mining facilities before the end of FY2019 – with farms opening in the United States and Kyrgyzstan. Another farm will close down and move elsewhere – meaning the company will end the financial year with four overseas farms in operation.
Kitao also suggested that SBI was looking to cooperate with crypto-keen Yahoo Japan on possible cryptocurrency-related projects. The companies have already begun working together on forex trading-related business operations.
SBI said in October that SBI VC Trade and SBI Crypto are both making money for the company. The exchange business has posted pre-tax profits of USD 30 million, with SBI Crypto posting pre-tax profits of USD 2.7 million – despite a 17% decrease in the group's overall financial performance.
In November, SBI Holdings entered another crypto business by investing in major U.S. based security token platform Securitize.
---