SBF Admits Alameda had "Special Privileges" on FTX, Closes out Second Day of Testimony
Disclosure: Crypto is a high-risk asset class. This article is provided for informational purposes and does not constitute investment advice. By using this website, you agree to our terms and conditions. We may utilise affiliate links within our content, and receive commission.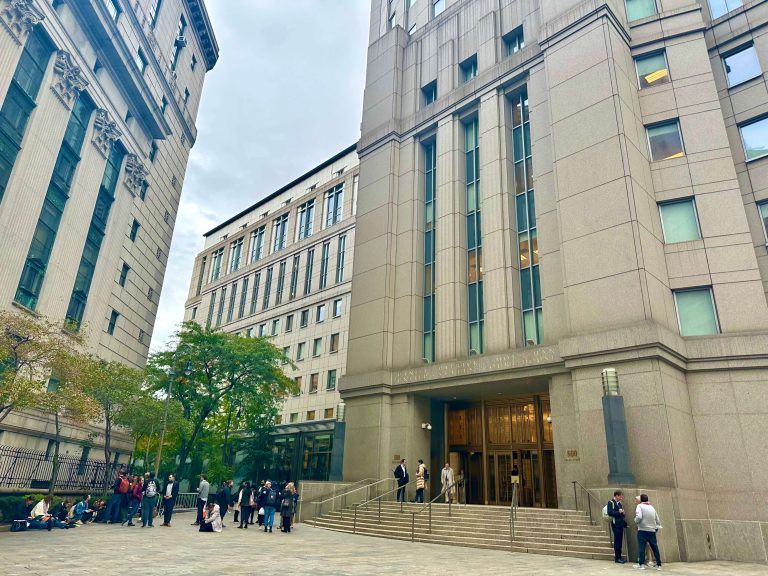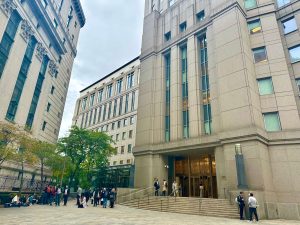 FTX founder Sam Bankman-Fried finished out his second day of testimony in his landmark fraud case this afternoon in Manhattan federal court.
With U.S. Assistant Attorney Danielle Sassoon leading the cross-examination,Bankman-Fried gave mostly curt answers while often denying recalling specific prior pieces of evidence and testimony.
Bankman-Fried appeared anxious on the witness stand, occasionally rocking back and forth in his chair. His voice seemed softer than usual, occasionally stammering over his words.
In one instance, Bankman-Fried claimed he could not recall receiving an eight-tab spreadsheet with doctored finances from Alameda Research CEO, Caroline Ellison, to present to investors. However, the prosecution pointed out they have metadata from his Google account proving he did, in fact, open the spreadsheet.
At one point, Bankman-Fried stated he didn't recall so many times on the witness stand he eventually quipped, "I could take a wild guess if you want me to."
SBF's distinct understanding of margin trading

The prosecution revisited mid-June 2022, wherein Bankman-Fried allegedly gave Ellison the go-ahead to repay the trading firm's third-party loans despite needing to borrow more money from FTX to do so.
When Bankman-Fried attempted to answer the question by bringing up margin trading, Judge Kaplan demanded that he answer the question directly. When Sassoon asked Bankman-Fried to clarify that taking money from FTX to repay lenders did not constitute as margin trading, Bankman-Fried claimed it "very well could be a margin trade."
However, he quickly called his response "speculative" before stating he could "explain if you want." Sassoon did not ask him to.
Alameda Research's "special privileges"

By September 2022, Bankman-Friend sent out a memorandum with reasons as to why Alameda Research should shut down and be replaced in the market with Modulo Capital, a then-rival trading firm in which Bankman-Fried had "significant" investments that were undisclosed to the public.
Bankman-Fried argued that Modulo Capital had a "much lower PR cost" compared to Alameda Research, which he described as "really large." Bankman-Fried admitted he spent billions on PR for his crypto empire and, ultimately, could not shutter his trading due to the debt it owed back to FTX.
Moreover, the disgraced FTX founder refused to admit he believed that repaying Alameda Research's loans by borrowing money from FTX would put the exchange at significant risk. Sassoon went on to show that Bankman-Fried had direct knowledge of Alameda Research's marked $65 billion line of credit in FTX's database. However, Bankman-Fried distanced himself from being intimately involved, claiming he gave chief technical officer, Gary Wang, and head of engineering, Nishad Singh, "suggestions" that they "interpreted."
What to expect this week

Bankman-Fried will most likely finish his time on the witness stand tomorrow. The prosecution will offer two witnesses, an FBI agent and an Apollo Crypto employee, during their rebuttal. If convicted, Bankman-Fried faces what may be the rest of his life in prison.
---