Russia: Total Ban on Crypto Ownership Still on Table, Says Top Official
Disclosure: Crypto is a high-risk asset class. This article is provided for informational purposes and does not constitute investment advice. By using this website, you agree to our terms and conditions. We may utilise affiliate links within our content, and receive commission.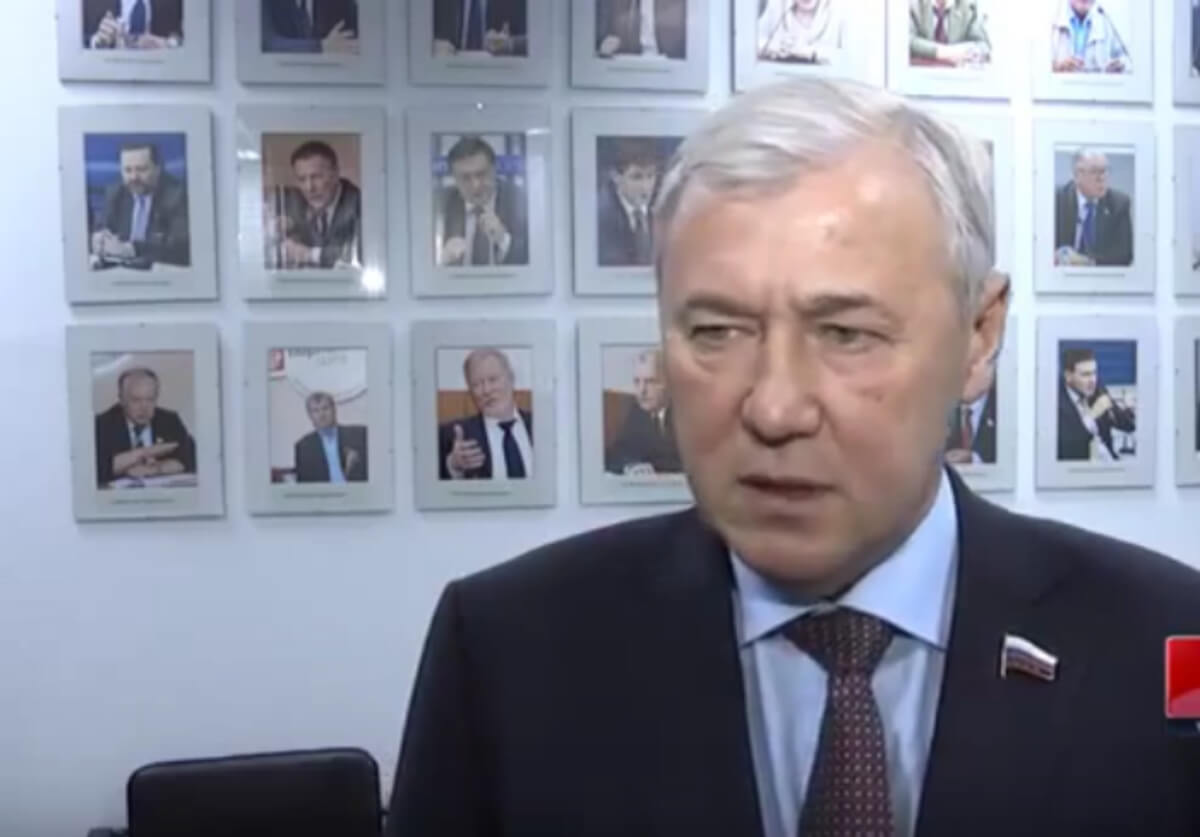 Russian lawmakers' seemingly endless quest to introduce crypto regulation in the country could culminate in a complete ban on the ownership and purchase of coins, says the elusive regulation's chief architect. (Updated on 18/12/2021 at UTC 17:00 with additional comment from OneBoost)
The news agency Interfax quoted the head of the State Duma's Committee on the Financial Markets Anatoly Aksakov as stating that the "authorities" were currently "discussing various options for regulating cryptocurrencies," ranging "from a complete ban on their ownership and purchase" to "the legalization of bitcoin (BTC) exchanges."
Crypto has become increasingly popular in Russia in recent years, with many of the country's super-rich believed to have made sizeable crypto investments. The skyrocketing popularity of crypto mining, too, has driven up adoption. And in a country that specializes in producing top-level software engineers and other computer specialists, some would argue it is hard to see just how Moscow would go about enforcing a total, China-style ban.
Regardless, the resolutely crypto-skeptical Central Bank has been pushing for just this sort of draconian measure for years, and would likely lend its full support to such a measure. Earlier this month, it unveiled draft guidelines that, if accepted, would exclude the financial sector from most crypto-related activities.
Aksakov explained:
"There are very tough approaches that would completely outlaw the acquisition and ownership of cryptocurrencies. There is also approach that [regulators] should be only permit approved crypto exchanges, and that exchanges should be legalized in order for everything to become transparent and understandable for regulatory authorities."
In the latter case, he stated, tax authorities would find it "easier to tax such operations."
Perhaps the biggest takeaway from the whole affair was that – like India, whose government has also considered a blanket, Beijing-inspired ban – lawmakers are instead much more likely to kick the can down the road and hope for the best.
Aksakov, in a very familiar refrain, said that it was necessary to finalize "all discussions related to the definition and taxation" of crypto "in the spring session of 2022" – when the Duma next convenes.
He said:
"We [must do this] so we can enter the next tax period with a full understanding of how all this should be regulated."
Although this may sound like the government is trying to inject urgency into the process, senior figures had already made similar promises about finalizing legislation in time for a vote in the 2021 winter session.
There was better news, perhaps, for miners – particularly industrial players. Aksakov spoke of the need to recognize mining as a type of industrial activity and ensure miners pay for electricity using industrial rates.
The lawmaker concluded:
"I think that we need to legalize [crypto mining], both from the point of view of taxation and from the point of view of electricity consumption."
Yesterday, Cryptonews.com reported that while home-based miners have been fighting legal battles against power companies in Siberia, industrial players are happy to pay higher power rates if it means they will be granted legitimacy in the eyes of the law – as well as freedom from political and regulatory uncertainty.
Islam Shazhaev, the CEO of OneBoost, a digital asset management company, told Cryptonews.com that "legalizing mining activities will give the state a significant advantage" – and could even benefit overseas miners as it would allow Russian power providers to begin the "legal export of electricity to other countries without the building of cross-border infrastructure."
Shazhaev claimed that Russia has "gigawatts of excess electric power" that it could use to its advantage.
Should the government see fit to "allow cryptocurrency mining companies to build mining data centers" and "use this electricity at a discounted rate" with tax breaks "in the first three years," he added, Russia could "become a world leader" in industrial crypto mining – even while keeping existing crypto regulations in place.
He explained:
"If some political [bodies] are concerned about the economic ramifications, these steps can be taken one at a time. Mining could be legalized while the use of cryptocurrency as a payment instrument remains illegal, as it is now. And over time, a digital ruble could be designed and implemented."
Shazhaev suggested that "proper" market regulation could be achieved by developing "a plan for cryptocurrency integration."
He concluded that Moscow would benefit from exercising caution when regulating a sector it did not yet fully understand, remarking:
"Great success can be reached when you are making the right decisions at a time when you don't know exactly what you should do."
____
Learn more:
– Russia to Ban Funds from Crypto Investment, Experts Warn of 'Blurry' Legal Status
– Russian Intelligence Service Wants More Power to Seize Crypto, Freeze Wallets

– Russian Senate, Gov't Ministries & Central Bank to Create Crypto 'Working Group'
– Russian Senate Finance Chief Says Crypto 'Probably Has a Future'

– Russian Central Bank Says No As Ministries Hope to Legalize Bitcoin Mining
– Russian Crypto Miners Tell Lawmakers: 'Hurry up and Legalize Our Industry'

---