QuarkChain Launched Mainnet, Onboards First Clients
Peer-to-peer transactional system based on blockchain, QuarkChain, launched their mainnet today and claims they already have enterprise-level clients.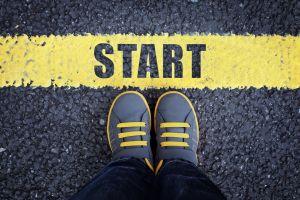 "The biggest one is already implemented, and we'll be able to share in a few months after the first readouts. There have been two main industries, supply chain and fintech," Anthurine Xiang, Chief Marketing Officer (CMO) at QuarkChain, told Cryptonews.com.
The QuarkChain mainnet implements state sharding, which means that different ledger states can be stored on different shards. Additionally, it features different types of consensus algorithms that are customizable by the user, cross shard transactions, and support for multi-native tokens.
As reported in February, Blockchain project Zilliqa (ZIL) launched its mainnet, heralded the first ever successful implementation of a scaling technology called sharding on a blockchain.
However, as for who their biggest competitors are, Xiang adds, "It's very different. Binance's biggest advantage is their traffic, not their technology. People like to build on top of that for now."
According to her, enterprises have bigger requirements and value technology more than traffic.
"We're the only place where you can find multiple different technologies coexisting. That's why I think we compete with all other public chains in different ways - we're not designed for today, we're designed for the future," the CMO said.
SmartWallet, TPS, and Revenue
Although having a public blockchain necessitates also having a wallet, QuarkChain decided to go beyond that. "This wallet has a much bigger scope: it doesn't only support QuarkChain, it also supports [ERC20 tokens] and TRON, and it's going to support multiple public chains. We currently have around 50,000 users on our wallet," Xiang said.
The project had also announced their intent to reach 100,000 transactions per second (TPS) this year:
"Last year we reached 55,000 TPS, but I don't think TPS is a problem. Sure, on the testnet you want to demonstrate how fast you can be, but the mainnet is based on real needs. If our customers need more TPS, the mainnet will offer that - reaching 100,000 won't be a problem since we've already reached 55,000 TPS."
Although the company has no intention to hold a new fundraiser (they raised USD 20 million worth of ether in June 2018) - at most, they intend to charge their enterprise clients for offering dedicated services tailored to their needs.
"Since all tokens generated on QuarkChain will be native tokens, they will be able to choose whether they want to pay gas fees or hold ICOs (initial coin offerings,) which will be done in QuarkChain tokens (QKC). If you want to open new shards, you need QuarkChain tokens. If you want to issue new tokens, or register a website name, it can be done using QKC as well. The token will be used by people for those large-scale changes, and this will be our revenue model."
QKC price chart:

On decentralization
The QuarkChain network consists of two layers of blockchains, the first being elastic sharding and the second layer being a root blockchain which confirms the blocks from the first layer. The idea is that a larger number of shards can process more transactions concurrently resulting in a greater system capacity.
QuarkChain also targets multiple cheap nodes to form clusters rather than super-full node which often encourages centralization, according to them.
"The simplest explanation is that for Bitcoin, there will always be mining pools; for delayed Proof of Stake, it's always a certain number of nodes that can participate in the network. If I'm a very small node or miner, and if I don't join a pool or have a very expensive machine, I can't participate in the network. QuarkChain has two layers: the root chain and shards. The root is definitely more difficult in terms of hash power, but the return is also larger. But if I only have a little hash power, that's also fine because I can always mine on the shards. We certainly consider this more decentralized," Xiang explains.
---