BNB Jumps on Binance Chain Launch News (UPDATED 2)
Today, major cryptocurrency exchange Binance announced "the birth of a new genesis block" as their native blockchain, Binance Chain, launched its mainnet and plans their mainnet swap on April 23.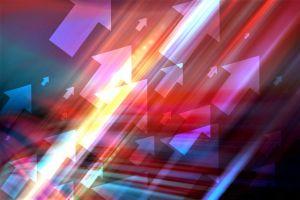 (Updated on 05:58 UTC: updates throughout the entire text.
Updated on 06:49 UTC: updated information on the BNB all-time high numbers.)
Updated on 14:34 UTC: the first part of the article has been updated with comments from Binance.)
Due to the swap, holders of BNB, the native token of Binance, will need to move their coins from the Ethereum blockchain (the ERC20 standard,) where they are stored now, to the new Binance Chain blockchain (the BEP2 standard), the exchange said in a blog post.
"If users still want to keep the ERC20 based BNB tokens for any reason during the conversion period, then they may withdraw their BNB from Binance.com accounts into an Ethereum Wallet BEFORE 2 AM (UTC), April 23rd," it added, stressing that after April 23 Binance.com will not support the withdrawal of ERC20 BNB tokens.
"Binance.com will continue to support the deposit of ERC20 BNB into the foreseeable future, however, you are highly encouraged to deposit your ERC20 BNB and withdraw your BEP2 BNB within 90 days," the exchange said.
After Binance hinted that they're about to launch their blockchain today, BNB jumped by more than 4% in one hour (05:22 UTC), moving above USD 20 per coin and getting closer to its all-time high (USD 22 - USD 24, according to various sources,) reached in January 2018. However, BNB broke its all-time high against BTC in February 2019.
Once the news was confirmed, the token advanced above USD 21, or almost 10% more than it was 24 hours ago (14:30 UTC).
BNB price chart:

Meanwhile, Binance CEO, Changpeng Zhao, tweeted:
Token migration
Binance chain testnet was released for public testing in the end of February, while their Binance DEX exhange, that prompted heated debates how decentralized it is, is one of the first applications that run on the native blockchain of the exchange. Binance DEX is still in the testnet mode.
Meanwhile, in February, Changpeng Zhao said that some of the coins that currently run on the Ethereum network as ERC20 tokens (BNB including) are ready to migrate to Binance Chain as soon as it goes live.
"Right now we already have about half a dozen projects confirmed, very large, existing, established projects running on ERC20 tokens, they have confirmed that they will move to Binance Chain when the chain becomes available, because they don't use any of the fancy smart contract features, it's just a token platform for them. Our platform is faster than Ethereum, is cheaper to transfer, and hopefully we'll have large liquidity as well [...] Hopefully after we launch the testnet and that ends, we'll see more projects switching over," the CEO said back then.
The use of Binance Chain makes it possible to send and receive BNB and other tokens, issue new tokens, propose trading pairs, and use orders to buy or sell assets through the aforementioned trading pairs. Most of this is possible because the traders are the ones in charge of their own transactions, leaving custody to the investor.
Since its testnet launch, Binance Chain underwent two software upgrades. This includes four major feature updates, new SDKs (software development kits) in four coding languages, and more, according to the exchange. Also, new features has been added to the web wallet for Binance Chain, including mobile support.
---