Ponzi Scheme PlusToken Might Be Behind Bitcoin's Crash, Traders Say
Bitcoin (BTC) dropped this weekend to the levels last seen in January, and another reason behind it my be multi-million dollar sell-off by an alleged USD 2.9 billion Ponzi scheme.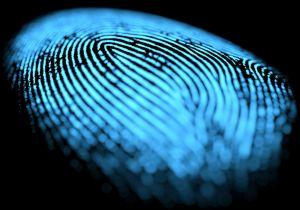 As reported, in a surprising twist (if anything can surprise the Cryptoverse anymore), BTC price crashed this weekend, pulling many altcoins with it. It has dropped more than 13% since Saturday, 9% in the past 24 hours, and 10% in a week. It's currently (UTC 13:14) trading at USD 7,906. The question is logical: what happened?
One of the theories roaming the Cryptosphere is that PlusToken crypto scam may be, if not the reason, then at least a contributing factor. A Twitter account that has been following and analysing PlusToken's activities, Ergo, reported on Saturday that some BTC 13,000 (USD 88 million) have been deposited to a mixer in the previous 24 hours, providing two feeder addresses. The two addresses combined show BTC 32,329 (USD 219 million) received.
Though depositing BTC on a mixer doesn't necessarily mean it'll result in a sell-off, the chances of it happening are higher. Ergo added that selloffs were happening at a "much slower rate" compared to September and November, and that "almost all previous mixer deposit change has entered mixing, confirming my theory."
Other people online have also commented that this may be a reason behind BTC's price drop, such as trader Carl Eric Martin (aka The Moon Carl), popular TradingView analyst Jacob Canfield, and trader Kevin Svenson.
As reported in December, China-based PlusToken seemed to have moved ETH 789,525 (c. USD 138 million) to an unknown wallet. At the time, Chainalysis, a U.S.-based blockchain analysis company, said that cashouts by this "one of the largest Ponzi schemes ever" are one of many potential influences on BTC. They claimed that there were still at least BTC 20,000 and ETH 790,000 that can be dumped on the market.
According to Chainalysis, despite six people connected to PlusToken were arrested last June, the stolen funds have continued to move from wallet to wallet and be cashed out through independent over-the-counter brokers operating mostly on Huobi exchange.
---