One Old Presentation by Buterin Brings an Unresolved Ethereum Issue Again
Disclosure: Crypto is a high-risk asset class. This article is provided for informational purposes and does not constitute investment advice. By using this website, you agree to our terms and conditions. We may utilise affiliate links within our content, and receive commission.
An old speech by Ethereum (ETH) co-founder Vitalik Buterin has resurfaced at a time when the US Securities and Exchange Commission (SEC) chief Gary Gensler is issuing warnings about initial coin offerings (ICOs) being securities.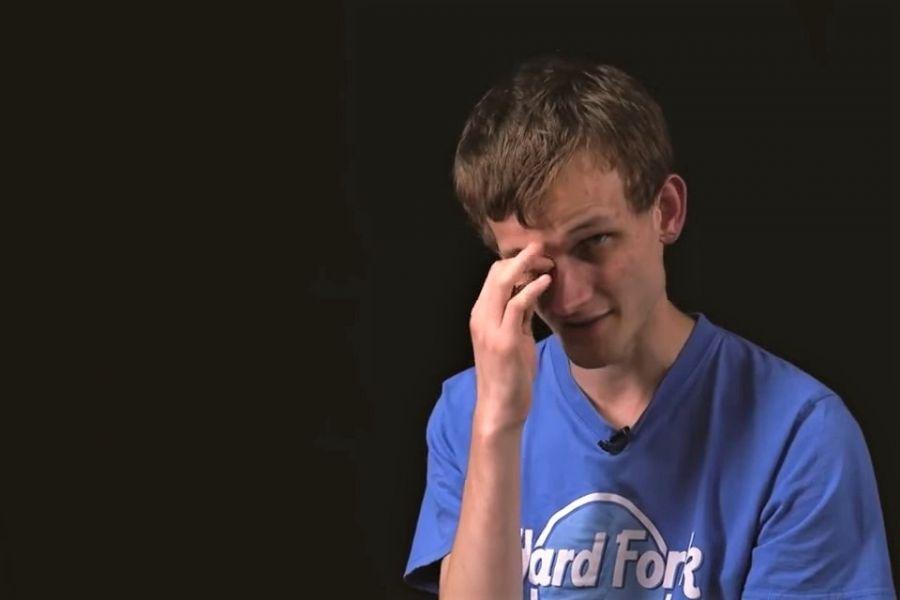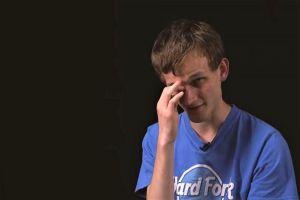 The Cryptoverse residents have been sharing an old video of Buterin, taken at the Texas Bitcoin Conference in March 2014, or a few months before the Ethereum ICO. In the video, Buterin discusses what ETH represents in the Ethereum ecosystem, describing it as "sort of like the reserve currency of the network." However, he further stated that the sale of ETH had to be delayed for a number of reasons, one of these being of legal nature, saying that:
"So, from an organizational standpoint, our current situation is that we have an entity registered in Switzerland. And the reason why we're looking at Switzerland as the jurisdiction is because – first of all, Switzerland is very well-known for its very friendly banking laws, it is much easier to do anything related to innovative finance [there] than in something like the United States or even Canada."
He added that the team was also looking into Panama, which "has some similar properties," but ultimately decided on Switzerland as it's "more stable."
Bitcoiners were quick to pick this up.
However, this might not be so simple.
Andrew M. Bailey, Associate Professor at Yale-NUS College, brought back another old statement, this time by crypto researcher Hasu, who wrote in a 2018 blog post:
"While most people don't doubt that the ethereum presale was likely a securities issuance, they argue it is now decentralized enough to no longer fit that bill."
Per Hasu, insider investing is incentivized by ICOs in general and the structure of the Ethereum presale in particular.
Hasu's article was an addition to another one published that year by lawyer Preston Byrne, in which he stated that "whether Ether and/or Ripple are in fact investment contracts under the SEC v. W.J. Howey test is now an issue of public concern, with financial services culture hero Gary Gensler arguing that Ether might be classed as a security (properly, an "investment contract"), and Coin Center's Peter van Valkenburgh arguing that it shouldn't because a sufficient degree of "decentralization" should exempt a cryptocurrency from regulation."
Adding that he agreed with Gensler on this point, Byrne also wrote that "unless we can show that this Ether has been sold into the wider market, […] Ethereum is not as decentralized as we might hope."
This "likely has legal consequences and rather undermines the "Decentralization Defence" being put to the regulators by industry lobbyists."
All these old arguments have been dug back up at a time when a number of regulators and lawmakers are calling for and working towards tighter regulations of the crypto sector. As reported, Gensler recently asked the SEC staff to investigate "an array of potential policy changes" with "at least seven SEC initiatives" probing ICOs, among other areas.
"I think former SEC Chairman Jay Clayton said it well when he testified in 2018: "To the extent that digital assets like [initial coin offerings, or ICOs] are securities — and I believe every ICO I have seen is a security — we have jurisdiction, and our federal securities laws apply," Gensler said in his speech this week, adding that he's agreeing with Clayton.
Walking back
Blockchain company Ripple has been brought into this conversation as well, as the company and its two top executives have been battling the SEC in court for months now over the regulator's claims that the Ripple-affiliated XRP token is an unregistered security.
As a matter of fact, one of Ripple's arguments in the case is that the regulator said that ETH is not a security. The former head of the agency's Division of Corporation Finance (2017 to 2020), William Hinman, famously gave a speech in 2018, in which he said that ETH and bitcoin (BTC) are not securities, and thus not subject to SEC jurisdiction.
But the SEC said it's not the same in the case of XRP.
Meanwhile, today, Ripple CEO Brad Garlinghouse claimed:
"Just weeks ago, Hinman filed a sworn affidavit in Court saying the SEC still has "not taken any position or expressed a view" on ETH's status…so how is the market supposed to have clarity?!"
His comments is again a response to the Gensler's recent speech, for which Michael Arrington, Founder of Arrington XRP Capital, TechCrunch, and Crunchbase, suggested may be "walking back clarity on ETH, at least."
Cryptonews.com reached out to the Ethereum Foundation for comment.
At 14:06 UTC, ETH trades at USD 2,614 and is up by almost 4% in a day and 14% in a week.
____
Here's the full presentation by Vitalik Buterin at the 2014 Texas Bitcoin Conference in Austin, Texas:
____
Learn more:
– Bitcoin 'Innovation Is Real' & 9 Other Key Takeaways From Speech By SEC Chair
– SEC Coinschedule Settlement Opens up Old Crypto Securities Wounds
– Ethereum's Hope No. 1559: What It Does and What It Doesn't Do
– Pantera CEO Trims Bitcoin Price Forecast For 2021, Sees ETH Outperforming
– 'Fiat-Like' Proof-of-Stake Chains Favor Centralization & Rich Players
– The Ethereum Economy is a House of Cards
– Why Ethereum is Far From 'Ultrasound Money'
– MEV Harms Ethereum Users And it May Be Here For Some Time
---